November Quests Are Here!
A whole new round of November quests have arrived. Fun and tasks help celebrate harvest time in Wiggins.

Have fun!
Live Moderated Chat Schedule

Now that school has started and our members' afternoons have filled to overflowing with homework, barn chores, etc. our Live Moderated Chat will be open only on Tuesdays when Mrs. Crandal holds riding lessons and on Fridays. Our schedule:

Every Tuesday is Jane Crandal's online riding lessons and mini show in the virtual riding arena. Stop by and say hi from

11 pm - 1 am London time
Midnight - 2am Continental time
6 - 8 pm Eastern USA time
3 - 5 pm Pacific USA Time
8-10 am Wednesday in Perth, Australia
9:30 - 11:30 am Wednesday in Adelade Australia
10 - noon Wednesday in Sydney Australia
Noon- 2pm Wednesday in New Zealand

Friday, November 12th is our next cross-Atlantic virtual Live Moderated Chat. Please log on to our live moderated chat to talk with our members from across the ocean. Stop by and say hi from

5 - 7 pm London time
6 - 8 pm Continental time
Noon - 2 pm Eastern USA time
9 - 11 am Pacific USA Time
1 am- 3 am Saturday in Perth, Australia
2:30 am - 4:30 am Saturday in Adelade Australia
4 am - 6 am Saturday in Sydney Australia
6 am- 8 am Saturday in New Zealand

Friday, November 19th is our next virtual barn sleepover. Chat with the Pony Pals, take lessons and enter show classes in the virtual riding arena. Stop by and say hi from

11pm - 3 am London time
Midnight - 4am Continental time
6 - 10 pm Eastern USA time
3 - 7 pm Pacific USA Time
8 am- noon Saturday in Perth, Australia
9:30 - 1:30 pm Saturday in Adelade Australia
10 - 2 pm Saturday in Sydney Australia
Noon- 4 pm Saturday in New Zealand

Yes, we get members from these places all the time. Stop by and chat!
Winners for Coloring Contest # 17

3000 WB to winner, 500 WB to runner up

Age 10 and Under
Hand Colored

Winner: Viviana A
Runner Up: Nat2
Age 11 and Over
Hand Colored
Winner: MrsKevinJonas28
Runner Up: Horseegirl122
Age 11 and Under
Computer Colored
Winner: Onaneagle
Runner Up: Kaitlin2010
Age 12 and Over
Computer Colored
Winner: Natural Horsemanship
Runner Up: RainbowDancer
Vote for October Story Contest
Vote for your favorite stories today!

Winner receives 3000 WB and Gold Quill Trophy,
runners up receive 500 WB and the Silver Quill Trophy!

If you are over 13 years of age and have permission from your parents to have a Facebook account, then you can find our new page there. We are hard at work creating a Facebook version of our game just for that network. Our main site will stay the same -- anyone who registers for it, either directly or soon via Facebook, will still have all wmails reviewed by a live adult before any message can be seen by any member.

If you are a Facebook member, look up Club Pony Pals and find our new page.

Club Pony Pals may even be able to make a version of our game....on Facebook!

Watch this newsletter for details.
Watch Videos to Earn Wbucks




Members now have a new way to earn Wbucks by watching videos. Next time you log in, click on "Get Bucks" and see if the link is there so you can choose to watch videos.



The Long Riders
Special Recognition
to our Trail Riders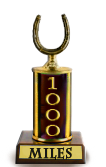 for miles ridden
| | | |
| --- | --- | --- |
| | | 523.5 |
| | | 1001.75 |
| | | 1026.75 |
Saddle Pad Designs
Draw Yours Today!
To download the template and make your own saddle pad, click on the pad above. Then email your design to contests@clubponypals.com (Designs submitted without 3000 WB will be saved and put on hold.)

Cabin of the Issue Contest
Enter to win 1000 bucks for your decorating skills!



Foalgirl8021




Shinabella




Geigergirl13


Last Issue's Cabin Winner




Nyx

Send contests@clubponypals.com an email telling us the username's cabin you want to enter. Rules are: Each issue three cabins will be chosen from the entries for member voting. Members can enter enter as often as they like, but winners cannot enter this contest again for six months.

Look for more new fun furniture items soon. Have a request
for something you want to add? Let us know!
Drawing of the Issue Contest
by Nat2

by Foalgirl8021

by Warhorse

Winner gets 500 Wiggins bucks, and their art is made into a painting for members' cabins. If you want to enter, send your art to the Contests@ClubPonyPals.com or mail it to:
Club Pony Pals
16654 Soledad Canyon Road #382
Canyon Country, CA 91387 USA
If you want a sticker and bookmark make sure and include a mailing address where we can send it!
Cartoon Caption Contest -- This issue's caption winner



WINNER:

Person: why are you so tall? Horse: because i eat my fruit and veggies unlike some people *points hoof at person* Person: hey! i eat my fruits and veggies!! im just a tiny person in a cartoon by Nyx


RUNNER UP:

Horse: I'm gonna buck her off, and maybe give her a nice swish with me tail, to. Girl: Gulp. did i just hear...... never mind. lets go riding! Horse: he he he! by Ellie Renneberg2

This winning caption's writer got 500 Wiggins bucks.
The runner-up caption gets 100 bucks.
Vote for your favorite caption for this cartoon--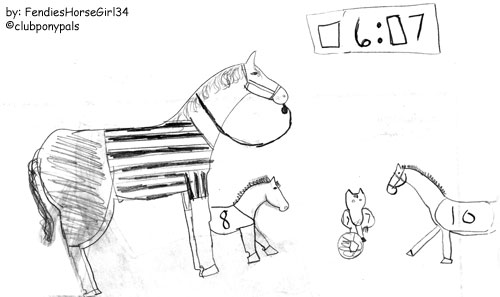 Write a caption for this --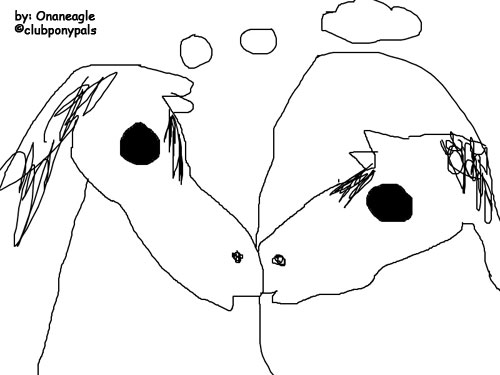 Can you write the winning funny caption for this cartoon? Deadline is Thursday before the next newsletter issue. Email it to Contests@clubponypals.com
Look for the entries in the next issue's e-newsletter and vote for your favorite.
Winning caption gets 500 bucks, runners-up get 100 W bucks each. Captions should be short.

or draw a cartoon --

We are looking for cartoon artists, too. Draw one and email it to us by Thursday.

If it is selected, you can earn 500 Wiggins bucks! Hint -- for this contest, please draw your cartoon in black and white. If you want to enter, send your art to Contests@ClubPonyPals.com or mail it to:

Club Pony Pals
16654 Soledad Canyon Road #382
Canyon Country, CA 91387 USA
Envelope Art Contest! Win 100 Wiggins Bucks!
by Onaneagle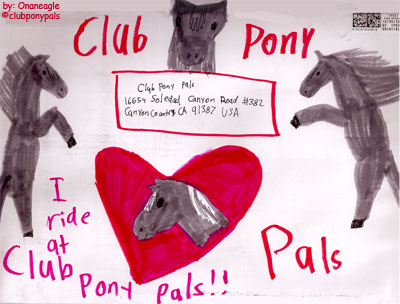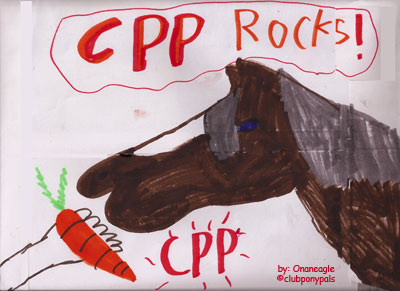 by Warhorse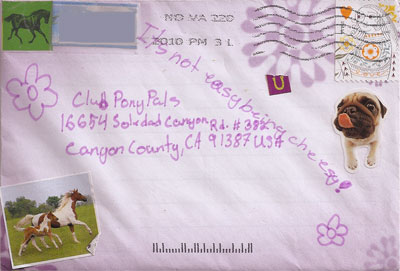 by: Sheltiegirl8, AshleighsWonder, FendiesHorseGirl34, Phanton Stallion, GypsyHorse99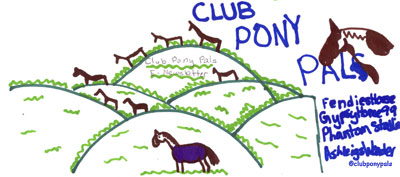 EagleGirl's Clicker Club Training Column:
In this column we are going to review a bit, then we are going to have an "assignment"! Don't worry, you can do this!
How many of you have asked your grandparents (or parents, if they are "into" history) how clickers were used by paratroopers in World War II? If you haven't, it is a fascinating story. When Allied paratroopers began Operation Overlord (also known as D-Day - June 6, 1944) in the middle of the night, they carried clickers with them. They landed all over the place, many of them in the water, and started "looking for company". They had been trained to crawl so they were only 4 inches off the ground. As they crawled in the moonlight, they listened for sounds of activity and made their way towards them. When they perceived someone else was "out there" they would click one time. If it was another Allied soldier, he would click twice in response. In this manner, the Allied troops began forming groups. They were from different companies and regiments, so they usually didn't know each other, but when a large enough group formed and they had an officer with them, they would organize and begin attacking. The use of the clicker was portrayed in the movie The Longest Day.
The clicker enabled the Allies to distinguish comrades from enemies, and saved many Allied lives. I think this is the most noble use anything could have, and I think it is important for us to know the history behind the clicker so we can appreciate it better. Even though I have briefly told you the story, please do ask your grandparents and parents about it, and perhaps you can all find out more about it together.
Now we are going to talk just a little bit about how we are using the clicker. We are using it to build a bond between us and our pets, and to help them to learn desired behaviors in a gentle, but solid way. The thing I love about clicker training is how the training is customized to each particular animal and trainer. The philosophy is beautiful, and you just end up doing what your animal needs. I love how it deepens the relationship between trainer and animal, and how it fosters understanding.
We have, in previous columns, discussed charging the clicker, as well as shaping behavior/breaking a task down into tiny steps. Charging the clicker is really easy, and can be done in just a few clicks to several lessons. Once your pet knows what the clicker means, he is ready to proceed! Breaking a task down into tiny steps is a bit more intimidating at first, but as you work with your pet, you will find that you are able to do this more and more easily. There are basically two parts to this: analyzing what needs to be taught, and observing your pet carefully. Remember, observation is key. If you will closely observe your pet, he will tell you what he needs.
It is very helpful to both read about clicker training and to see it in action. If you haven't already, be sure to take a look at Alexandra Kurland's books (Clicker Training for Your Horse, The Click That Teaches) and Sharon Foley's book Getting to Yes. Your library may have them, or you might be able to request them on interlibrary loan. They are all available at Amazon, if you are prefer to buy them. Also, Karen Pryor has many wonderful books on clicker training. These will be great for you if you are training a dog, cat, or other household pet.
So you can see clicker training in action, Judy Ryder's site has some wonderful videos on it. If you scroll down to the entry for January 7, 2010, you will even see a video on clicker training camels! Remember to always have your parents work with you when you are looking for information on the internet. I found it helpful to read, view, read, view, then read and view some more. As I viewed some videos, what I had read began to make sense to me.
You want your pony, or other animal, to always have success, and you want every clicker training session to end with success. In order to ensure this success, you need to observe your pet carefully, and structure your lessons so that he moves forward a little at a time, building up to a complete task. Again, at first this can be very intimidating, but as you work with your pet, you will find that you are learning to do just this. Not only is your pet having success, you are too!
Don't forget The Rope Bump Game. It is often very helpful to have a game ready to help relax your pony or pet, and take his mind off stressful situations. A game can be an excellent lead-in to other activities or training, as well as a fun way to end a session.
We have also discussed using the clicker to mark something external that is happening, and not just our animals' behavior when it happens. Again, this is not a use I have read about other clicker trainers using a lot, but it is something that worked for me and my little mule. If you are trying to introduce your animal to something that he finds frightening or objectionable, you can use the clicker to mark the appearance of whatever it is you are trying to introduce, then gradually move to clicking for your pet's behavior rather than the object or action.
This could be a brush, a spray bottle, a trailer . . . If it is something you can hold, you will hold it up so your pet can see it, then immediately click, put it down, and treat. We discussed this at length in our previous column. If it is something you have to take your pet to, such as a trailer, you will start with it behind you or out of sight behind something, then turn and/or walk your pony towards it. You will click the instant you move your pony either towards it or in sight of it, then turn him away and treat him.
Now, I promised you an "assignment"! Did you think I'd forgotten? Well, I didn't, and here it is. First of all, I want you to take a deep breath and say aloud, "I can do this!" There! Now you can. Next, I want you to think about what you would like your pet to learn, or what your pet needs to learn. As you think, decide what in particular you think your pet needs to learn first. Then, think about all the steps involved in that behavior. It might be a good idea to write this all down, so you can really see how the process works. You will probably find that once you get started in the actual training, you will be modifying things according to what your pet does. This is the beauty of clicker training. You work WITH your pet, and the two of you form a partnership.
When you know what you are going to do, and you have broken it down into preliminary steps (remember, as you work you will adjust and modify), please post it to the Clicker Club. Even if you are not yet a part of the CPP Clicker Club, please feel free to post there. If you don't want to post right now, but you are interested or training anyway, I hope that eventually you will share with us what you are doing. If you have any questions about your training, please post those too. Also, please feel free to ask questions of other club members.
I hope you enjoy this "assignment". I can hardly wait to read what everyone is doing.
Until then, happy clicking!
EagleGirl
Member Photo Gallery
from Britnie
Shadow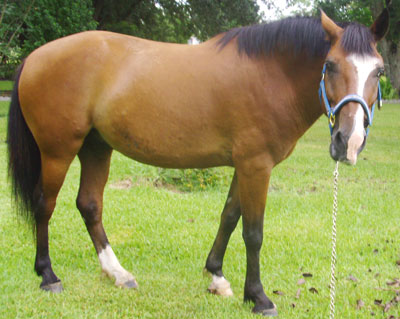 from Kaitlin2010
Read my story Another Race Horse Story part 2 in the October Story Contest!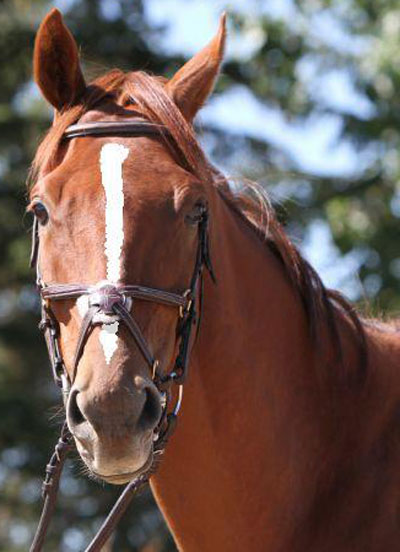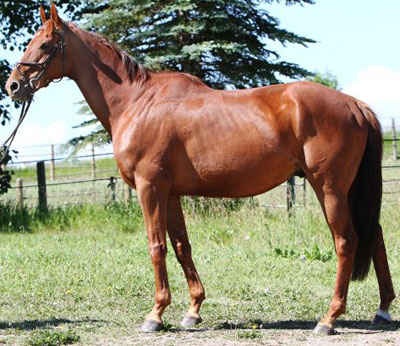 from Ponyluv1999
I just thought that I would send in some pictures from a few shows and just at home.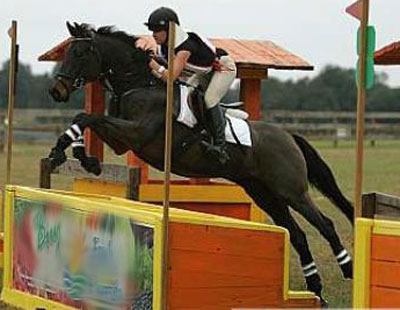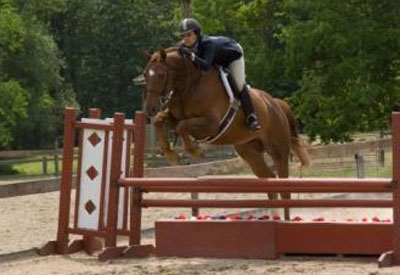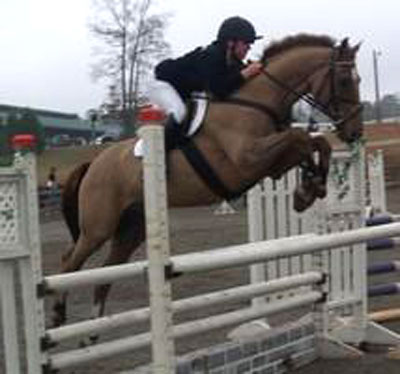 from Taylor***
Picture of me with my big sister.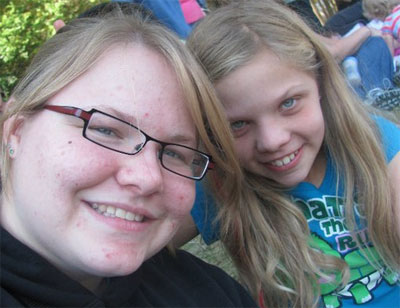 My little filly!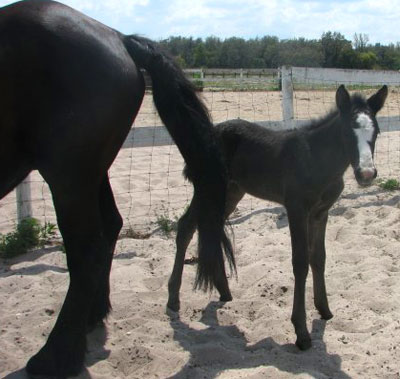 My new puppy her and Luke get along great! and Rogie is the Daddy!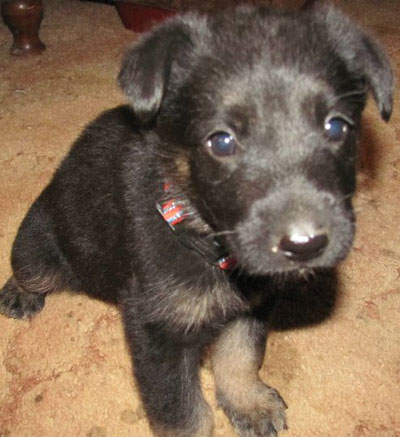 from Warhorse
Bo, my dog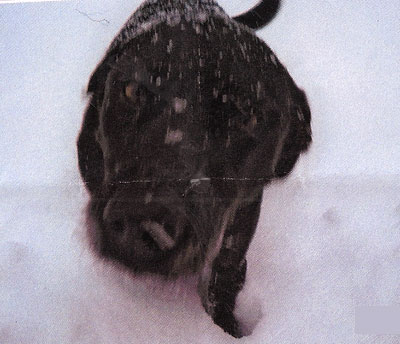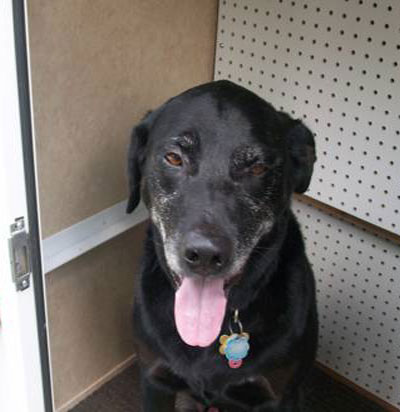 Kylie, my other dog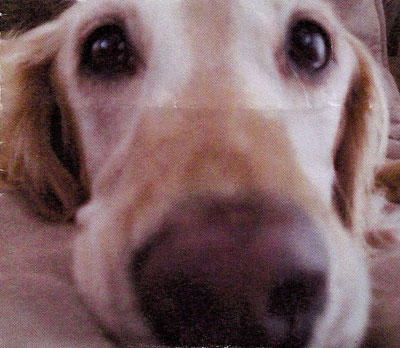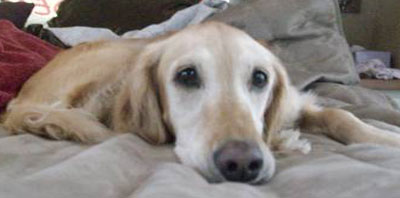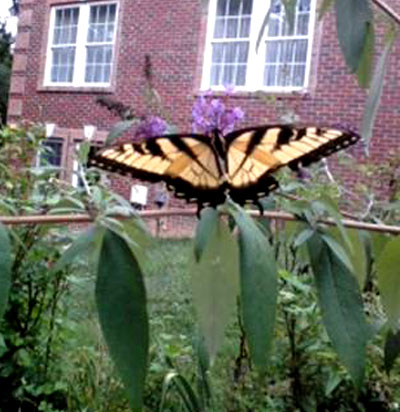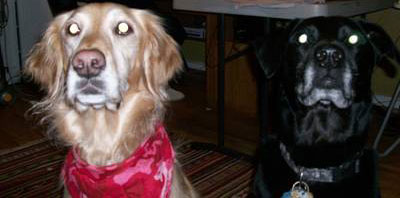 from Hope

I was taking pictures of my dogs Blondie and Pumpkin and I made a coughing noise so my dog Blondie (on the left) would do this! Pumpkin is on the right being pitiful and cute.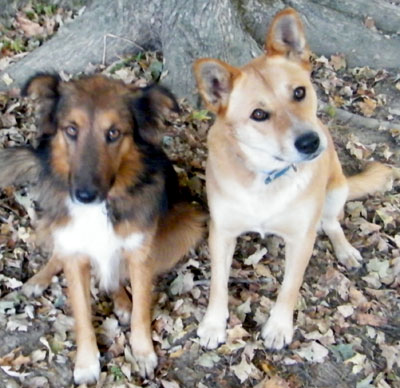 from Ellie Renneberg2
Just Try and Beat Me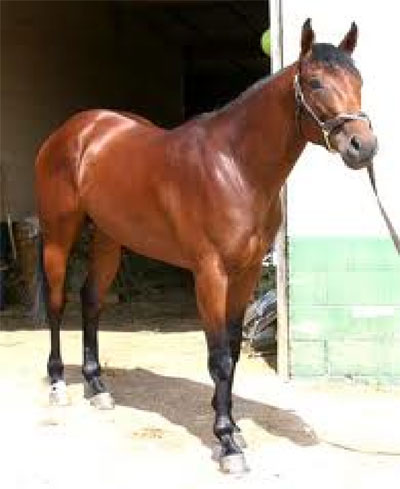 from AnnaPanna123
Hi I'm AnnaPanna123 Here are some pictures (attatchments) of my tortoise and me with a donkey. I love Club Pony Pals!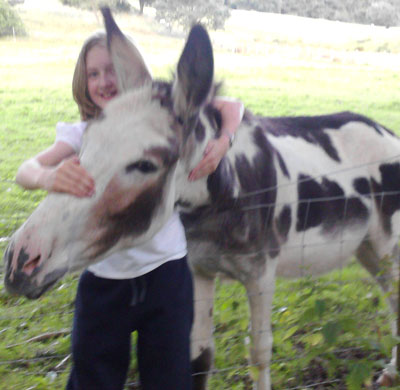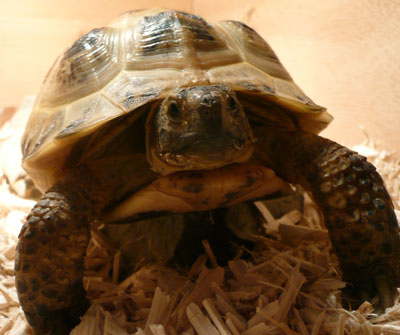 from keely
My female kitten Corey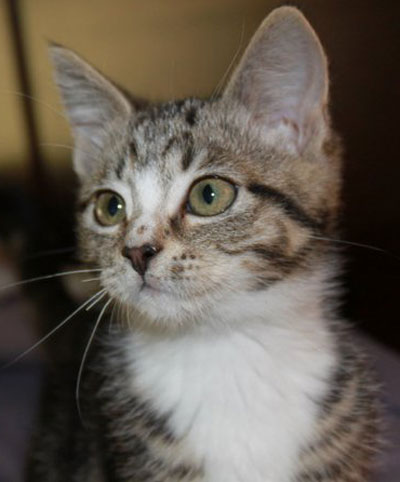 Pic of Fyre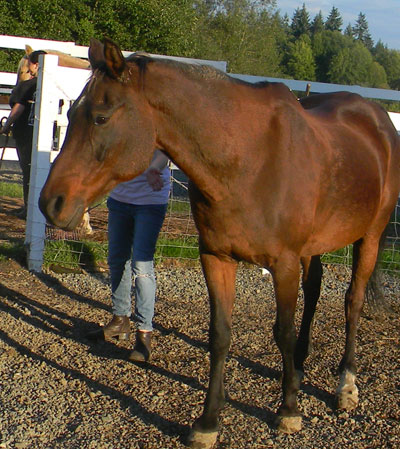 bird that decided to let me hold it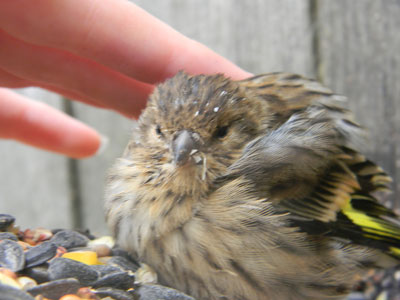 Jacovy my Betta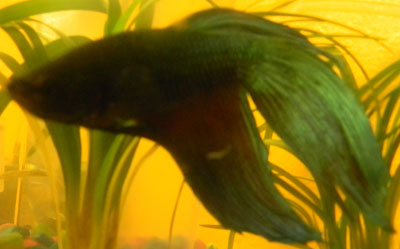 Rocky, who was sold to someone :(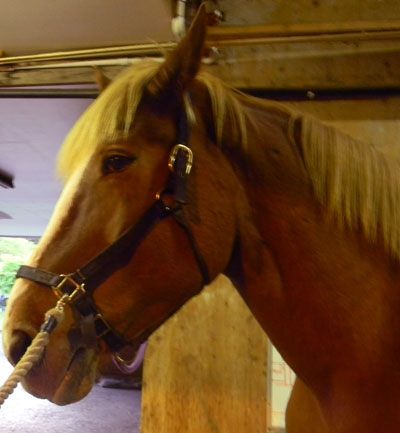 from Sheltiegirl8, AshleighsWonder, FendiesHorseGirl34, Phanton Stallion, GypsyHorse99
Me (in the sunglasses) and my older sister, Nicole and younger sister, Grace (fendieshorsegirl34, Ashlighswonder…)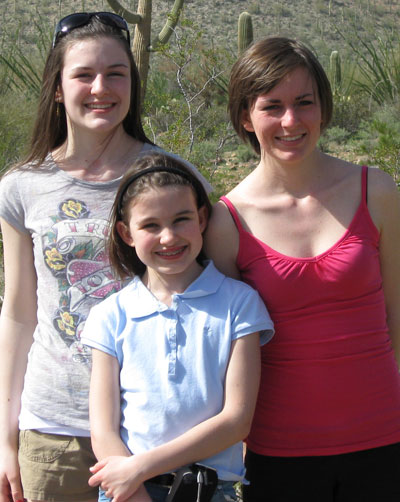 from Sheltiegirl8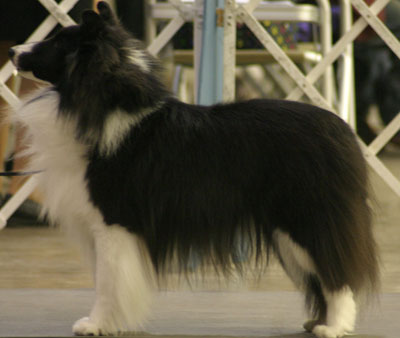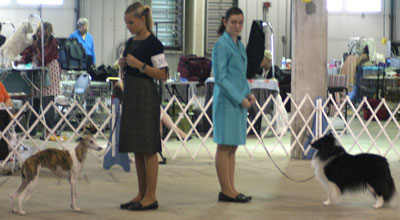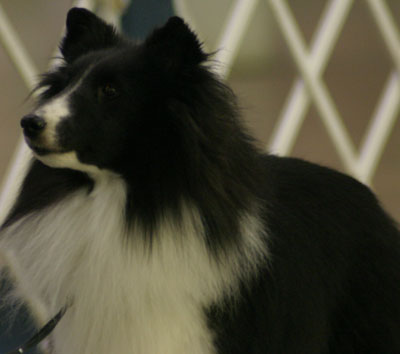 Member Art Gallery
by T1e2s3s4o5r6a7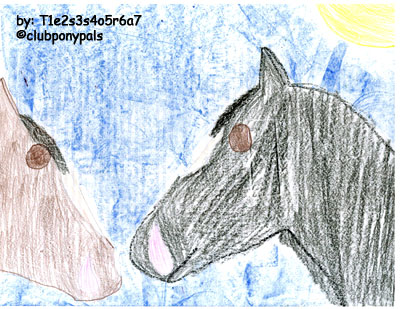 by Sillygirl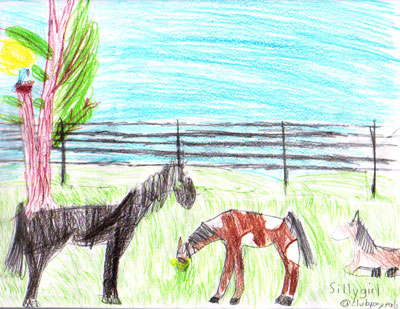 by Zeey101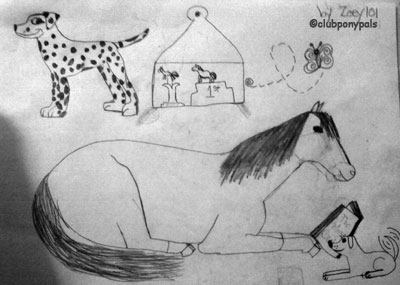 by Ajaxsluver101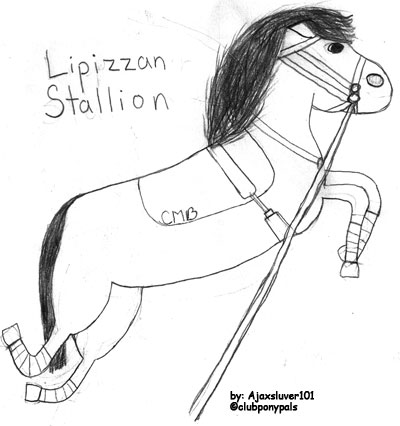 by Warhorse
Music Box
Named after the horse off my jewelry box that plays a song from the Sound of Music.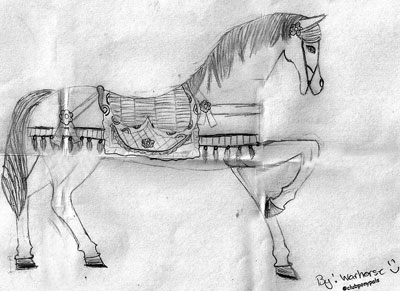 from Constellation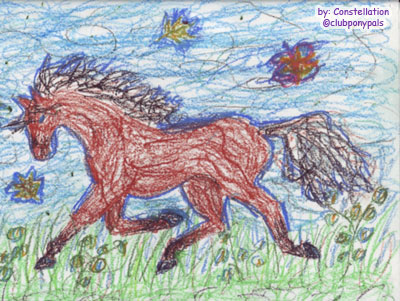 "CPP T-shirt"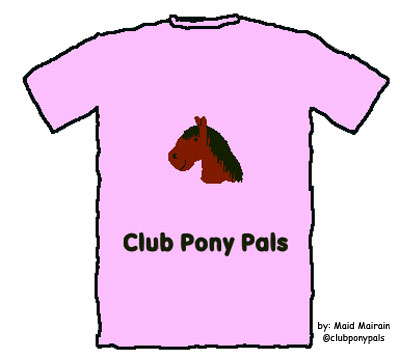 "Shiloh" is a Computer painting that I made of a friend's horse.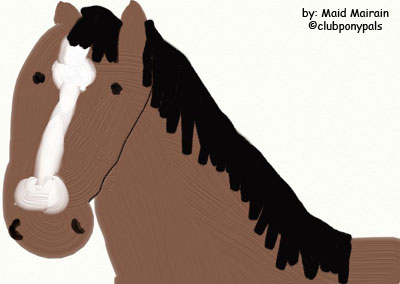 "Stick Horses" is a picture of the stick horses that I was talking about to you. I think you should give them out at sleepovers and they would kind of be like a collect them all sort of thing and I think that your little girl(avatar) should be able to use.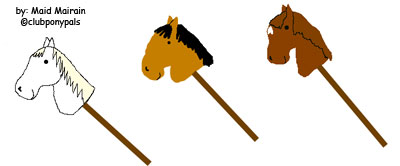 Thank a bunch, Maid Mairian
by Onaneagle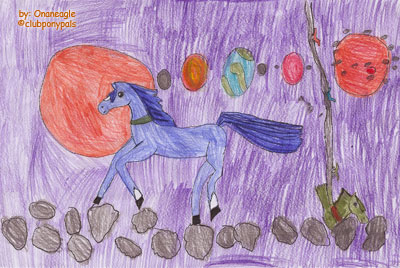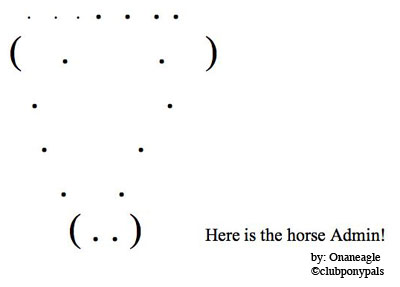 by Pinto708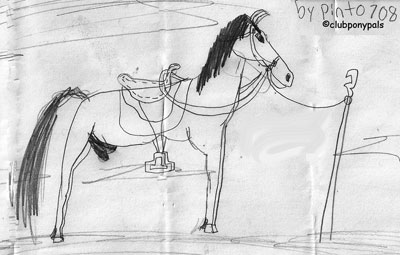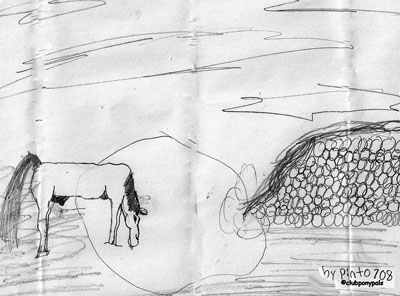 by Taylor***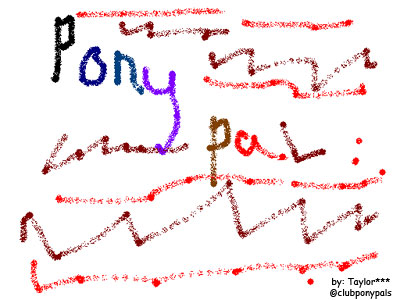 by KymMarie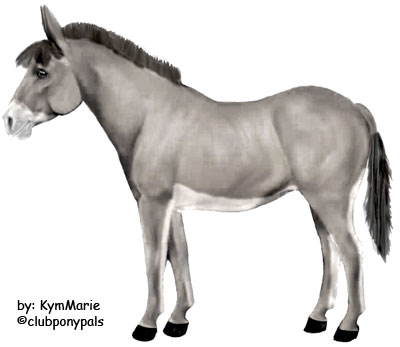 by KevinJonas88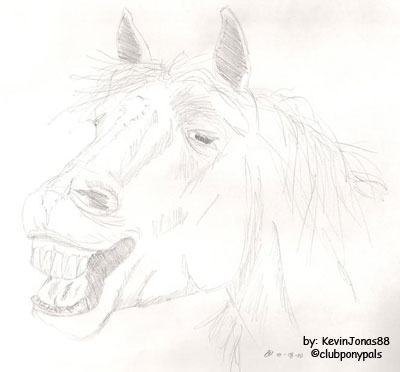 by Grace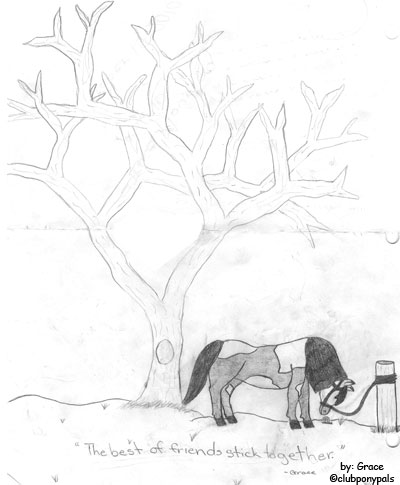 by MidnightWolf98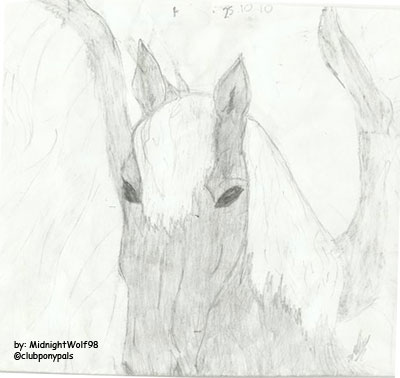 by Whiskywoo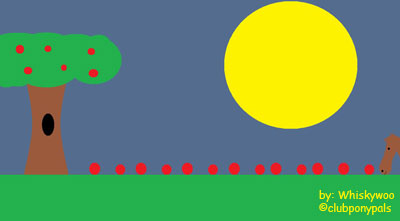 by Keely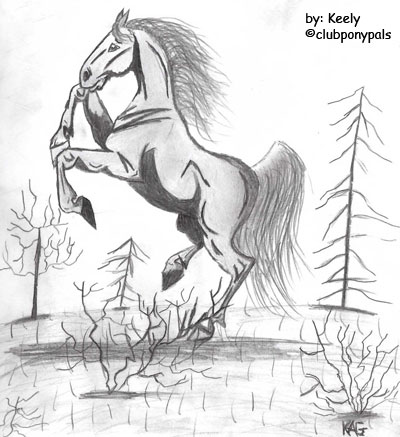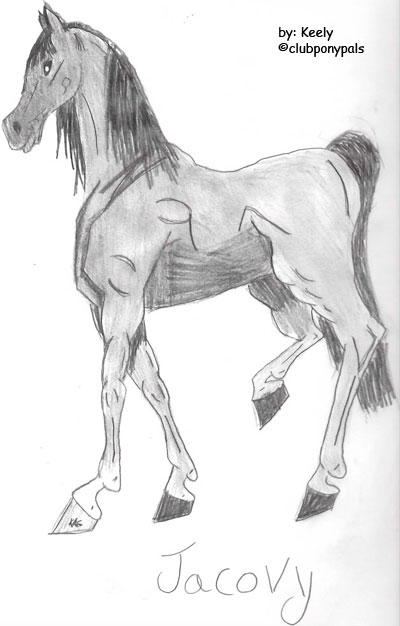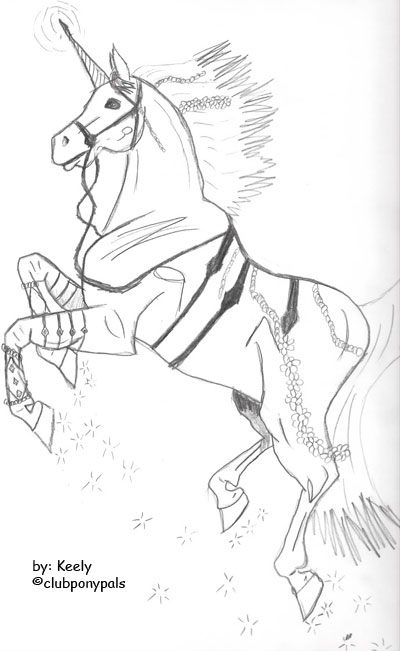 by Britnie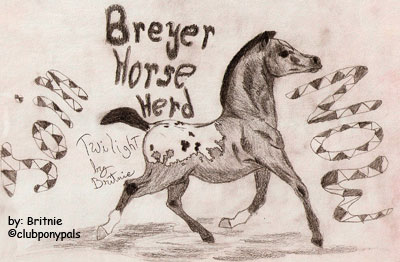 This Issue's Winning Postcard
by I_luv_addy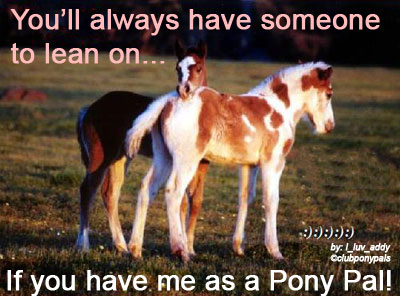 by Kyliebo701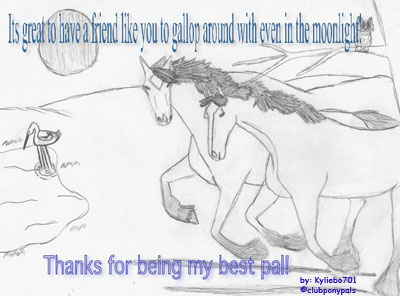 Other Postcard Entries
by I_luv_addy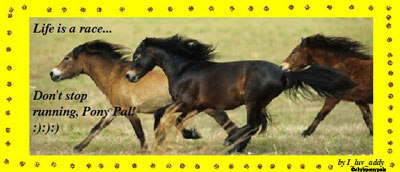 by I_luv_addy
by Ellie Renneberg2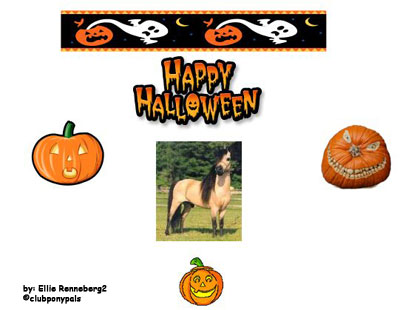 by Ellie Renneberg2

by Whiskywoo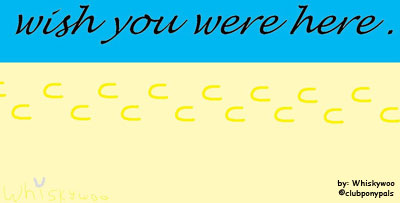 by Ellie Renneberg2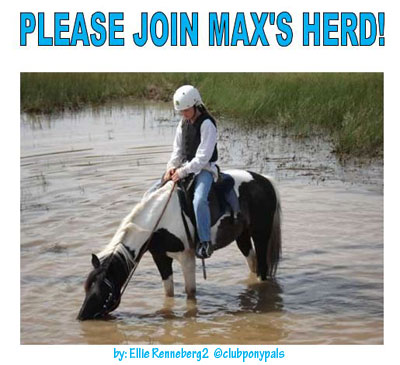 by Ellie Renneberg2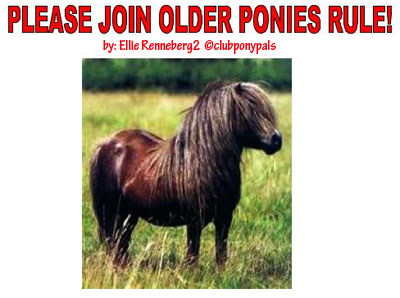 Winning postcard entries each issue get 200 Wiggins bucks. All art must be original, it cannot include clip art or copyrighted images.
If you want to enter, send your original art to Contests@ClubPonyPals.com or mail it to:
Club Pony Pals
16654 Soledad Canyon Road #382
Canyon

Country, CA 91387 USA
Dear Pony Pals

Send in your photos, stories and drawings for our contests.

e-mail them to Contests@ClubPonyPals.com or mail it to:

Club Pony Pals
16654 Soledad Canyon Road #382
Canyon Country, CA 91387 USA

The first printing of collectable stickers is almost gone. Get yours now, if you want a sticker and bookmark make sure and include a mailing address where we can send it.

Please include your user name and the email address you used to register in your letter, too.

Webmaster
Play These Games to Earn Wiggins Bucks

Play these to earn bucks! Each issue of the newsletter, the highest scoring

Scavenger Hunt
Winner gets 3000 Wiggins bucks,
next nine members scores below that get 500 bucks each.

"Scavenger Hunt "

Maid Mairain

aquajelly

Shirleyzeng

tubby1234

Natalie21

RideLifeAway

flirtalert67

warhorse

horsejumper65

painteddreams95

Pony Pal Derby
Race your pony to earn Wiggins bucks!
Each issue of the newsletter, the derby game's highest scoring player
earns 3000 Wbucks.
500 Wbucks goes to each of the next nine highest scores.

"Pony Pal Derby"

Breanna55555

Amber the Orange Fairy

RideLifeAway

solmalfoy

BlackNWhite

Britnie

16302956

Dollie

Vikinglove

hrsluvr101

<![if !supportEmptyParas]> <![endif]>

Math Games
High scoring players in addition,
subtraction or multiplication earn 500 Wiggins bucks,
next nine players who have high scores earn 100 bucks each.

"Add Like Mad"

EagleGirl

wombat165

LunaLight

Elizabeth114

Skyward

indijade

balletgirl95

Nyx

Melusine

Amber the Orange Fairy

<![if !supportEmptyParas]> <![endif]>

"Subtraction Action"

LunaLight

indijade

wombat165

Jessba Baker

balletgirl95

foogieblom

lolle359

0045639

exeluff

1Starlight

<![endif]>

"Multiplication Station"

Natalie21

LunaLight

indijade

exeluff

Sammy989

SamanthaJessey

miramirank

Amber the Orange Fairy

CharmPark

ge6206

This issue's Cross-Country Trophy Winners

Cross-country course north

Onaneagle

lady57

Holidaygirl

gk99

Nyx

Cross-country course south

lady57

twombly10

Malrierocks

horse1056

snowflake23
Pony Pal Thoughts for the Day:
" Horses make a landscape look beautiful. "
Alice Walker

_____________________
"I only hold her mane for a little while, but her heart forever. "
Ellie Renneberg2
_______________________
"Life is like a wild ride; you cannot dissmount and walk away from it, you can only hang on and have the ride of your life. "
PicassoGirl