w-mail Kell27 for more information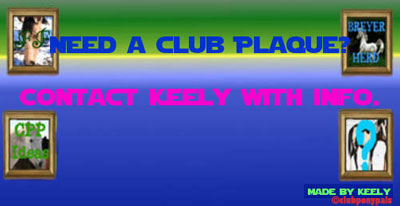 w-mail Keely for more information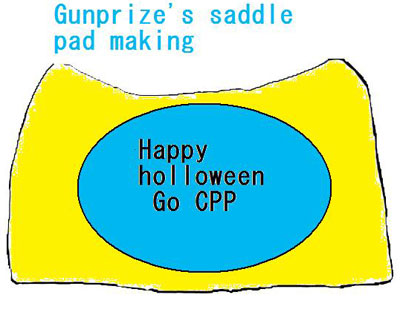 w-mail Gunprize for more information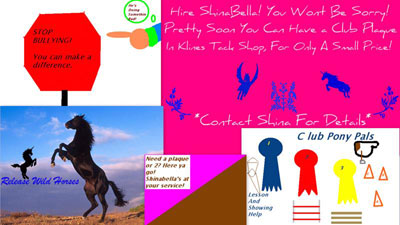 w-mail Shinabella for more information
Britnie's Drawing Service

Want a drawing of your horse, favorite horse, or maybe, dog? And can't get exactly what you want from your own skills? I can! I am especially good at horses. I have just started dogs, and can only draw some. I can only draw their head. I can draw pencil or with color; I cannot promise that the color will match your horse's/dog's.

My Prices:


Pencil Horse head: 250 W-Bucks
Pencil Horse Body: 350 W-bucks
Color Horse Head: 400 W-Bucks
Color Horse Body: 500 W-Bucks
Pencil Dog Head: 300 W-Bucks
Color Dog Head: 350 W-Bucks
Extras: Full Background: 700 W-Bucks
Small Detail(Flower, Tree, Patch of Grass, etc.): 50 W-Bucks Horse's Name, Your Name, etc. 20 W-bucks

Example of my Drawing Service

Exclusives: If you order a drawing costing 600 and over, you get one (1)free Small Detail

Note: If the following events happen, this is what will happen:

1. You back out of the deal right when I started/am halfway through with/am finished with the drawing, I will still charge you what you were required to pay, because you should have thought about that before you ordered a drawing.

2. You are not satisfied with the drawing; I will only charge you fifty(50) to two hundred(200) W-Bucks. I have to buy the supplies to make these drawings, I want some sort of a reward. If the drawing honestly did not come out well at all, and I think so too, I will not charge you. Also, you MUST have the W-Bucks before I start, so you are not W-Buck-tied when I finish. Depending on how many people ask for my services, I will try to send all drawings once a month to CPP. But it may be sooner; sometimes, I can finish a drawing in one day. Other times, it takes me several months.
But for your drawing, I will hurry as much as possible.