Volume 4 Number 8
August 28 - September 3, 2010




| | |
| --- | --- |
| Create Your Own Saddle Pad or Blanket | You can now order custom saddle blankets and roma pads! These one-of-kind items cost 3000 Wiggins bucks. Club members can get together to design their club blanket and chip in to pay for the cost. Click on Britnie's blanket and get a template where you can draw your design. You can have your initials or your club logo. You can choose to have your blanket that only you can own, or put it in Klines catalog for a limited time for other members or your friends. Please w-mail admin for more information about items, prices and delivery times. Now your pony can really stand out when your pals visit your personal page! |
If you are over 13 years of age and have permission from your parents to have a Facebook account, then you can find our new page there. We are hard at work creating a Facebook version of our game just for that network. Our main site will stay the same -- anyone who registers for it, either directly or soon via Facebook, will still have all wmails reviewed by a live adult before any message can be seen by any member.

If you are a Facebook member, look up Club Pony Pals and find our new page.

Club Pony Pals may even be able to make a version of our game....on Facebook!

Watch this newsletter for details.
Europe Live Moderated Chat Scheduled
Friday, September 3rd is our next cross-Atlantic virtual Live Moderated Chat. Please log on to our live moderated chat to talk with our members from across the ocean. Stop by and say hi from
5 - 7 pm London time
6 - 8 pm Continental time
Noon - 2 pm Eastern USA time
9 - 11 am Pacific USA Time
New Golden and Silver Quill Awards!
The prestigious Golden and Silver Quill Trophies
are awarded to the winners of the Story Contests!
*past winners - please check your inventories for your award*
Download your Coloring Contest Entry here

Microphone's drawing won her 500 Wiggins bucks and will inspire coloring creativity -- and win some members lots of bucks for their coloring skill! Download your entry here or click the picture on the right. CC16

Cabin of the Week Contest
Enter to win 1000 bucks for your decorating skills!



Dollie




Onaneagle




Keely


Last Week's Cabin Winner




Taylor***

Send contests@clubponypals.com an email telling us the username's cabin you want to enter. Rules are: Each week three cabins will be chosen from the entries for member voting. Members can enter enter as often as they like, but winners cannot enter this contest again for six months.

Look for more new fun furniture items soon. Have a request
for something you want to add? Let us know!
Drawing of the Week Contest
by Mustang224

Winner gets 500 Wiggins bucks, and their art is made into a painting for members' cabins. If you want to enter, send your art to the Contests@ClubPonyPals.com or mail it to:
Club Pony Pals
16654 Soledad Canyon Road #382
Canyon Country, CA 91387 USA
If you want a sticker and bookmark make sure and include a mailing address where we can send it!
Cartoon Caption Contest -- This week's caption winner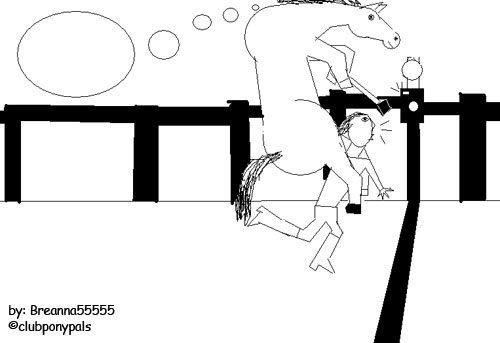 WINNER:
Horse: I should really get a saddle for this. By: Lianna Tiki Cruise


RUNNER UP: Wow 3 - Way Tie!
Horse: i wonder what this whip does, maybe it is used for.....Human: owwww! Horse:ohhhh, right. i could have some fun with this by: ellie renneberg2

Horse: Its a living! Girl:I know about the saying 'Hold your horses', but this is ridiculous! by:horseiluvu

Horse: Faster, faster! Almost there! Person: PHEW! Soooo... What's my record? Horse: Zero. You did'nt even make it over the finish line! by: tigertrouble

This winning caption's writer got 500 Wiggins bucks.
The runner-up caption gets 100 bucks.
Vote for your favorite caption for this cartoon--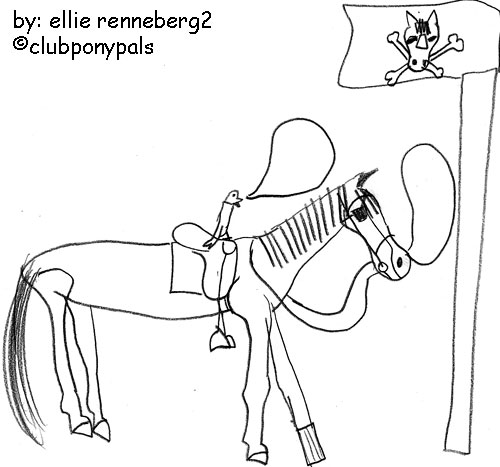 Write a caption for this --
by Tigertrouble
Can you write the winning funny caption for this cartoon? Deadline is Thursday of this week. Email it to Contests@clubponypals.com
Look for the entries in the next week's e-newsletter and vote for your favorite.
Winning caption gets 500 bucks, runners-up get 100 W bucks each. Captions should be short.

or draw a cartoon --

We are looking for cartoon artists, too. Draw one and email it to us by Thursday.

If it is selected, you can earn 500 Wiggins bucks! Hint -- for this contest, please draw your cartoon in black and white. If you want to enter, send your art to Contests@ClubPonyPals.com or mail it to:

Club Pony Pals
16654 Soledad Canyon Road #382
Canyon Country, CA 91387 USA
Envelope Art Contest! Win 100 Wiggins Bucks!
by crusinpaint123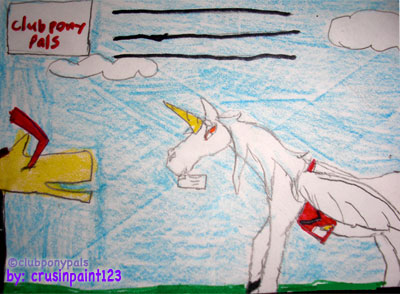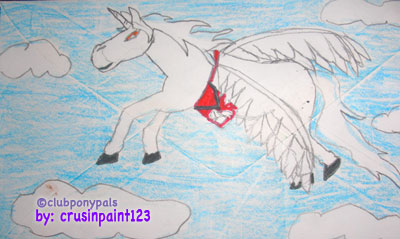 EagleGirl's Clicker Club Training Column
This week we're going to talk about the basic tenet of clicker training - breaking a task down into tiny steps. This is sometimes called "shaping" behavior, and it sounds pretty intimidating! When I first heard this I wondered how on earth I was supposed to figure out what those tiny steps were! To be honest, I was frightened of even trying, because I thought surely I couldn't do it right. And for a while I didn't do anything, because it was easier to not do anything at all than to try something I didn't fully understand. But after I saw some of the videos I mentioned in last week's column, it began to make sense to me, in a way I couldn't really put into words, if that makes any sense to you! After watching some videos, and going back and reading some more articles, then watching some more videos (and the same ones again), I began to realize that I could indeed do this! And honestly, once I started, my understanding increased with every session. Sometimes you simply have to "get your hands dirty" before you "get" something.
So, how DO you go about breaking a task down into tiny steps? Well, you start at the beginning. Really. Think about the very first part of any task, and there you have it - your first step. Now, in order to get to our first step, we have to first choose a task. One of the first things many equine clicker trainers teach is how to target an object. I didn't do this with my mule, but he had severe fear issues, so we went a different route at the very beginning. But we quickly moved to targeting. Since he was so afraid of everything I did, when we first began I could not teach him to target an object. If I had something in my hand he just turned tail and ran, kicking up a storm. So when I did begin to teach targeting, I taught him to target my hand.

So let's say you are going to teach your pony to target something: your hand, the fence post, the bucket, a plastic bottle, a whip handle . . . just pick something that he doesn't have any negative feelings towards. Now, armed with your clicker, your bag of treats, and your target, you are ready to begin! Since you are just beginning, and you want your pony to remember that clicker training is fun, go ahead and repeat the "charge the clicker" lesson. Just a few clicks and treats ought to do it. Now, you are ready to teach your pony to target. It is not necessary to halter and tie your pony. My mule worked at liberty for many months before I could get a halter on him. This was good because he felt safer that way; if he became uncomfortable or had enough he could leave. Also, I knew he was working because he wanted to, as he was free to leave any time. You do, however, want to work in an area where it is pretty easy for your pony to concentrate on you, so in the middle of a 40 acre field with two dozen other ponies hanging around is probably not a good spot.
Gently hold out the target so that your pony can see it. You want to be nice and calm, and to not move too fast. Quick movements might spook your pony, especially if the target is unfamiliar to him. Now, just hold it and let your pony look at it. Some ponies will just reach right out and give the target a sniff. Some feel it with their lips. Some bump it with their muzzles and almost knock it out of your hand. Some might snake their heads out and grab it! (If your pony approaches a target with a little more gusto than you like, you can always shape this, but don't worry too much about it right at first.) Others will eye it for a bit, then very cautiously move their heads to get a better look. Some will even decide that it's time to leave when something unfamiliar makes an appearance. You may or may not already know your pony's tendency, but that doesn't really matter. This is the time you get to use your observation skills. Observe your pony. Look for ANY movement of your pony's head or muzzle towards that target. When you see your pony's head or muzzle move even a tiny bit towards the target, CLICK, move the target out of sight (you can put it behind your back or tuck it under your left elbow and hold it against your side; just remove it from in front of the pony - you cannot do this, however, with a fence post), then treat.
Notice that you are not talking to your pony and asking him verbally to do anything. That will come later, once he is doing whatever it is that you are asking for. If you want to rub your pony's head and tell him he's a good boy, that's fine, as long as it doesn't distract him. If he likes having his head rubbed, it's a reward. If he doesn't, it's a penalty, at least in his mind it is. Believe me, after you have done this a few times and he gets clicked for moving towards the target, he will know why he is getting clicked. Now, let's assume that your pony is a little hesitant, and is only turning his head a bit to just look at the target. That's great; it's progress. CLICK! Then treat. Then hold up the target again. Wait, and watch. When you see any sign of movement towards the target, click and treat. After doing this a few times, you will move to the next step.
What is the next step? He moves a little bit closer to the target. That's it - one tiny step at a time. Again, you will need your observation skills. If you don't think your observation skills are all that hot, don't worry. Clicker training will develop them like you wouldn't believe. So let him move towards the target as he has been, but wait to click. He should move a little closer. Then you click, and treat. Keep this up, bit by bit, waiting for him to move closer and closer, and before you know it your pony will touch the target! When he does touch the target for the first time, it is a good idea to give him a "jackpot" treat. You should have a few "special, super-duper" treats handy for those times your pony does something brand new, or finally "gets" something he's been working on, or does something difficult, etc. Don't overdo the jackpots, though; you want them to be special.
Once your pony has touched the target, let him do it several times, each time clicking and treating. If he has reached this point very quickly, you can continue, holding the target in a different place and repeating the process. If it has taken some time, you might consider ending after several successful targets. If at any time your pony is not successful, then you need to back up to where he was successful and do that step again. Then just move a tiny bit forward. We'll talk about that next week. For now, remember to always end with your pony's being successful.
Happy clicking!
EagleGirl
Letter from Ponyluv1999: Training Your Horse Column
Hi Guys! I have started a club called Training your horse. Its a few simple ways to make your horse bombproof, have ground manners, and connecting with your horse, and even tips for buying your own horse! Please join the club, and look for more letters!
~ ponyluv1999
Member Photo Gallery

from stars&lotr
Dear Club Pony Pals, Here are some pictures that I would like to be put in the Wiggins Weekly newsletter, please. "Here is a photo of me taken at a state park near our house.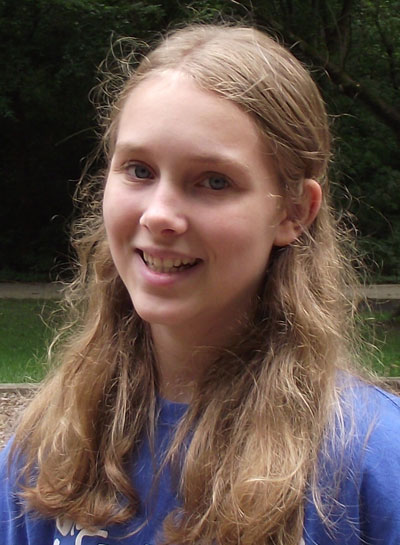 The other two are ones I took of the woods and the lake there. --stars"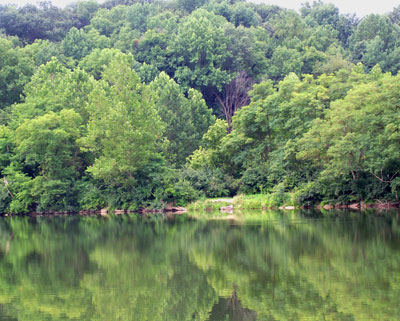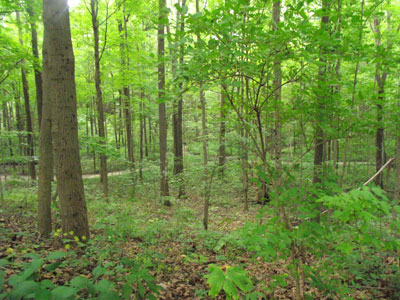 My username is stars&lotr.
Thank you! stars&lotr
from Klusyk
Hi, How are you? I'm good. Here are some pictures of me on a horse named "Buddy".And Buddy's a Gelding. Here are some more pics there of me on a big Thoroughbred Mare named "Puzzle".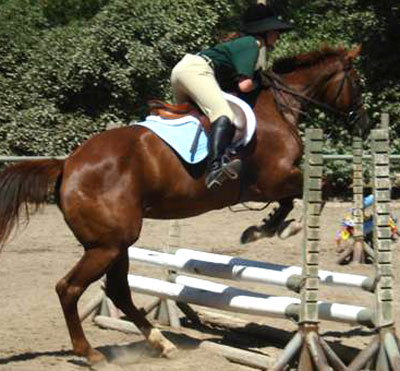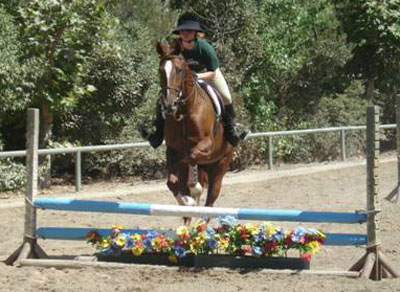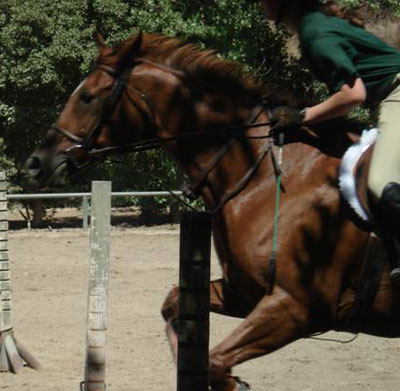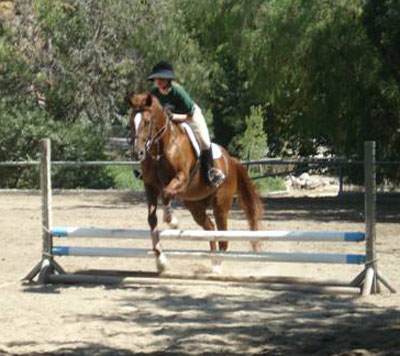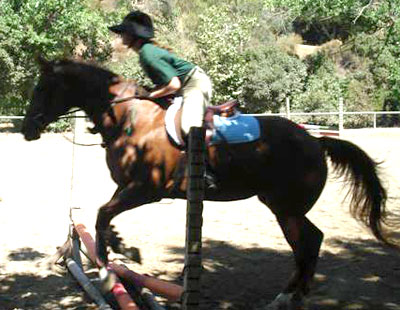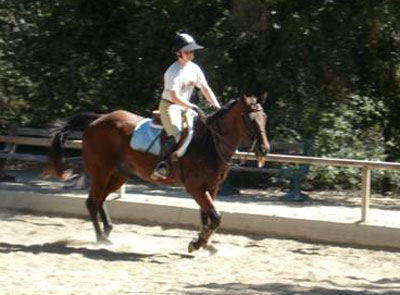 From Horsegirl24
Pictures of my farm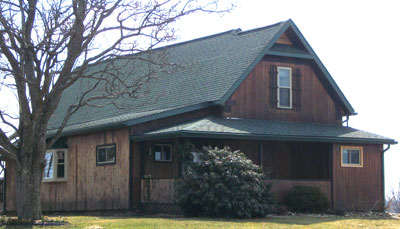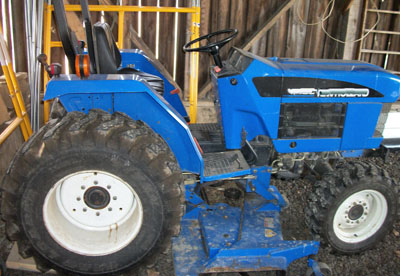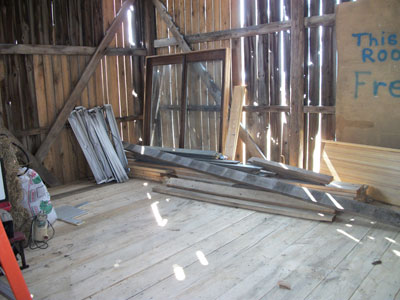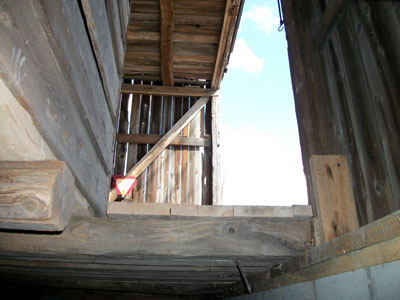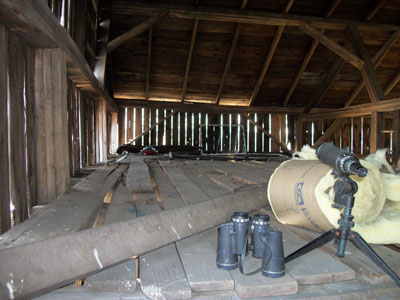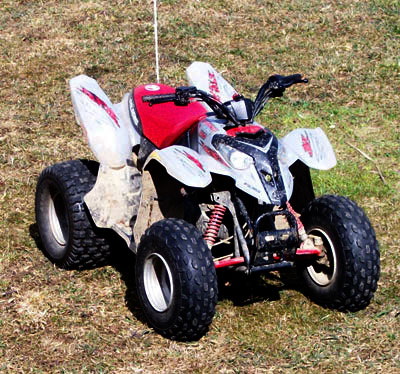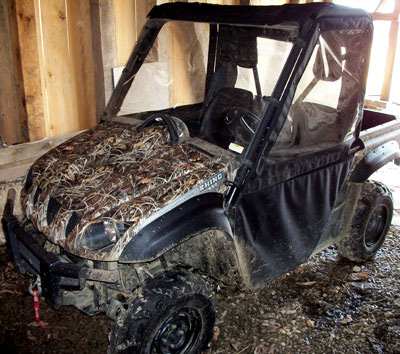 from Ajaxsluver101
I got a new Breyer. It's a paint clysdale foal.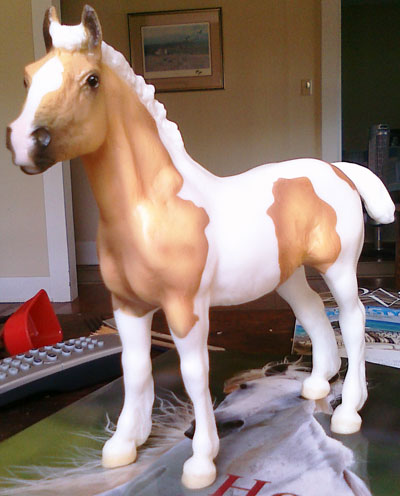 from DizzyDaizy
Hi, I'm DizzyDaizy and I would like to send in pictures of my dogs, for everyone to enjoy :)

Byron my three year old Beagle/Miniature Schnauzer mix posing for the camera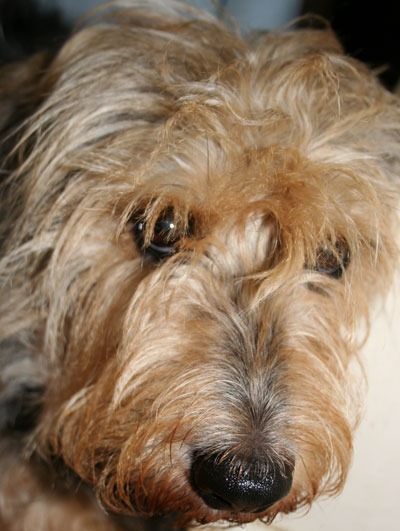 Cindy my seven year old Beagle (Byron's Aunt) begging for attention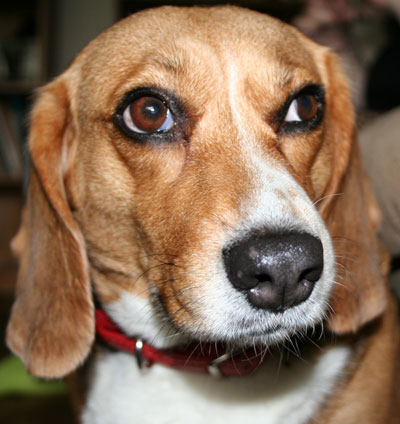 Lacey my seven year old Beagle (Byron's Mom) relaxing after a full day of Byron sucking her ears. Poor Lacey!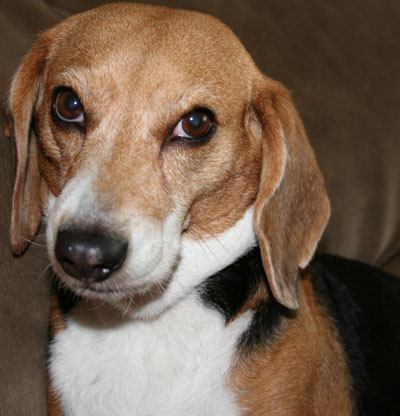 Byron is only a year old in this picture and I think he's been a naughty boy! Santa here is giving him a lecture on being a good boy.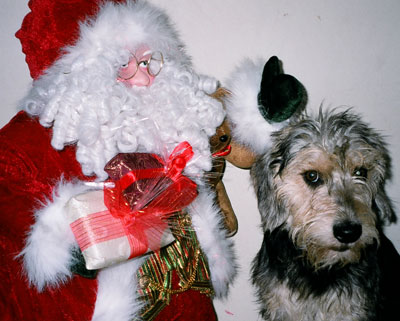 Charlie my four year old Miniature Schnauzer (Byron's father) In this picture he's very happy after a finishing chewing a big juicy bone!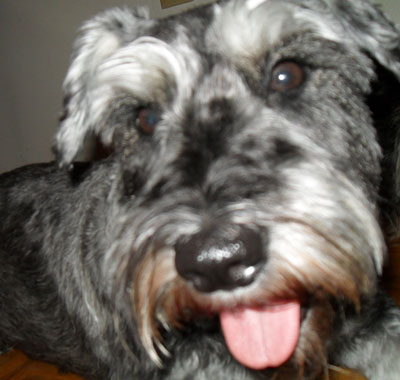 Member Art Gallery
by Lianna Tiki Cruise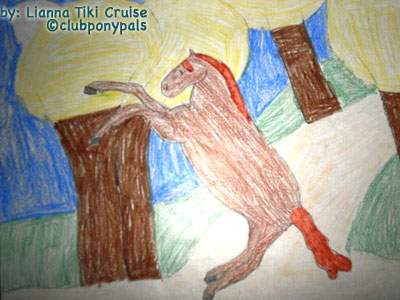 by Ajaxsluver101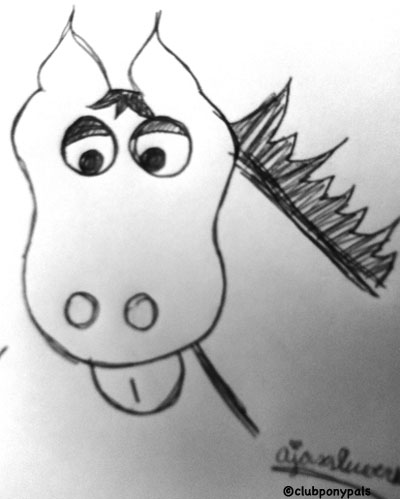 by Alyssa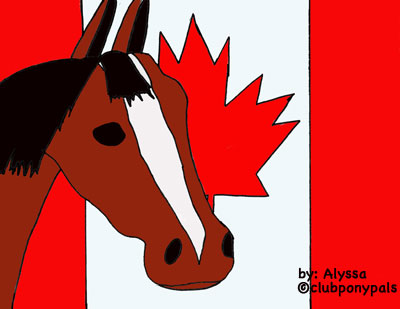 This Week's Winning Postcard
by Lianna Tiki Cruise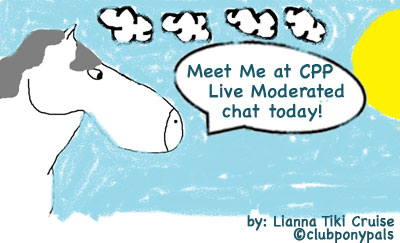 Other Postcard Entries
by crusinpaint123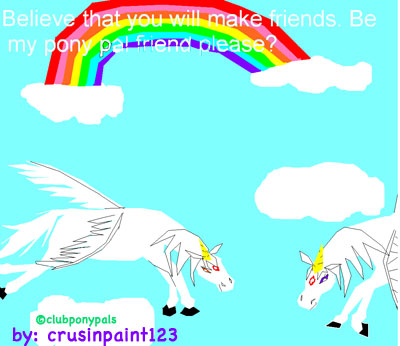 Winning postcard entries each week get 200 Wiggins bucks. All art must be original, it cannot include clip art or copyrighted images.
If you want to enter, send your original art to Contests@ClubPonyPals.com or mail it to:
Club Pony Pals
16654 Soledad Canyon Road #382
Canyon

Country, CA 91387 USA
Dear Pony Pals

Send in your photos, stories and drawings for our contests.

e-mail them to Contests@ClubPonyPals.com or mail it to:

Club Pony Pals
16654 Soledad Canyon Road #382
Canyon Country, CA 91387 USA

The first printing of collectable stickers is almost gone. For the next week or two, if you want a sticker and bookmark make sure and include a mailing address where we can send it.

Please include your user name and the email address you used to register in your letter, too.

Webmaster
Play These Games to Earn Wiggins Bucks

Play these to earn bucks! Each week, that week's highest scoring

Scavenger Hunt
Winner gets 3000 Wiggins bucks,
next nine members scores below that get 500 bucks each.

"Scavenger Hunt "

iloovemyhorses

sorrelg

caroline97

horses2wind

kellyo

chandraW

gk99

kjohnson578

celebi_00

Seatwilight

Pony Pal Derby
Race your pony to earn Wiggins bucks!
Each week the derby game's highest scoring player earns 3000 Wbucks.
500 Wbucks goes to each of the next nine highest scores.

"Pony Pal Derby"

Dollie

RogueMustangMare

Britnie

16302956

sprite114

overo

DizzyDaizy

coolusername3

LunaLight

Guineapiglove

<![if !supportEmptyParas]> <![endif]>

Math Games
High scoring players in addition,
subtraction or multiplication earn 500 Wiggins bucks,
next nine players who have high scores earn 100 bucks each.

"Add Like Mad"

horseegirl122

Kdoepker

LunaLight

wombat165

Skyward

indijade

horse98girl

Seatwilight

khaug31

16302956

<![if !supportEmptyParas]> <![endif]>

"Subtraction Action"

wombat165

LunaLight

indijade

Aquawillow

Guineapiglove

TSC

allyalli0

Esti 3

Butternut1234

horses15

<![endif]>

"Multiplication Station"

LunaLight

Natalie21

Jessie_198

indijade

sweetie39470

Amber the Orange Fairy

Guineapiglove

allyalli0

Esti 3

salie

This Week's Cross-Country Trophy Winners

Cross-country course north

RogueMustangMare

Kdoepker

wombat165

Emma102030

treefrog1130

Cross-country course south

KateriAnne

SallyHorse

rene

RogueMustangMare

Crystal11289921128992
Pony Pal Thoughts for the Day:
There is something about riding down the street on a prancing horse that makes you feel like something, even when you ain't a thing.
Will Rogers
_______________________
Never leave a resistant horse without reconciliation, even if you had to treat it very strictly on that particular day. Do not put it away until it obeys, but then a friendly relationship must be restored between trainer and horse. Always adhere to the principle: "The punishment is directed only at the disobedience, never at the horse"; as soon as the disobedience is over, it is our good horse. E.F.Seidler (1846, 365, translation: TR).
__________________________
One of the earliest religious disappointments in a young girl's life devolves upon her unanswered prayer for a horse. Phillis Theroux
__________________________
If you have it, it is for life. It is a disease for which there is no cure. You will go on riding even after they have to haul you onto a comfortable wise old cob, with feet like inverted buckets and a back like a fireside chair. Monica Dickens