What Do You Want to Say?
Get some WBucks for your ideas!
In the Pal Corral behind Crandal's barn are a bunch of choices for what you can say to other pals.
What is missing? What messages would you like to see added or instead of the ones already there? Send suggestions to contests@clubponypals.com
and if we use your idea then you will earn 100 Wbucks. So tell us what you want to say to other pals!
_____________________________________
Adopt a Pet -- Dogs, Cats, Birds and Hamsters Need Homes

Klines Hardware proudly supports the St. Francis Animal Shelter. They have started a new partnership for helping homeless pets find new places to live.

To help place lonely animals in new homes, you can adopt a shelter pet straight from Klines Hardware, Feed and Tack.

Check the Klines Cabin Catalog to see the colors of pets available. Help out and adopt a pet today.
_____________________________________
Live Moderated Chat Schedule

Group Riding Lessons and Live Moderated Chat Every Tuesday
Jane Crandal's online riding lessons and mini show in the virtual riding arena. Stop by and say hi from

10 pm - midnight London time
11pm - 1 am Continental time
6 - 8 pm Eastern USA time
3 - 5 pm Pacific USA Time
7 - 9 am Wednesday in Malaysia
6 - 8 am Wednesday in Perth, Australia
7:30 - 9:30 am Wednesday in Adelade Australia
8 - 10 am Wednesday in Sydney Australia
10am - Noon Wednesday in New Zealand
Need virtual riding tips for the lesson?
Join the Virtual Riding Lessons Club!
Friday, April 15th Live Moderated Chat
Is our special Shetland Ponys Club Chat. Stop by and say hi from

10 pm - midnight London time
11pm - 1 am Continental time
6 - 8 pm Eastern USA time
3 - 5 pm Pacific USA Time
7 - 9 am Saturday in Malaysia
6 - 8 am Saturday in Perth, Australia
7:30 - 9:30 am Saturday in Adelade Australia
8 - 10 am Saturday in Sydney Australia
10 am - Noon Saturday in New Zealand


special award for your mantel
Yes, we get members from these places all the time. Stop by and chat!
| | |
| --- | --- |
| Need something special? Artists are waiting! | |
Winners for Coloring Contest # 22

3000 WB to winner, 500 WB to runner up

Age 10 and Under
Hand Colored

Winner: Livanne33
Runner Up: Moonlight Sonata
Age 11 and Over
Hand Colored
Winner: Ingreenpastures
Runner Up: Blood Fang
Age 10 and Under
Computer Colored
Winner: Anniepk
Runner Up: -----
Age 11 and Over
Computer Colored
Winner: Skyberry
Runner Up: AlexandraAlways
| | |
| --- | --- |
| AlexandraAlways's drawing won her 500 Wiggins Bucks and her art has been chosen for our next coloring contest! Click the picture to download. | |
Winner receives 3000 WB and Gold Quill Trophy
Runners up receive 500 WB and the Silver Quill Trophy
Every entry gets a prize

The Long Riders
Special Recognition
to our Trail Riders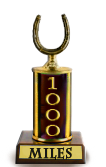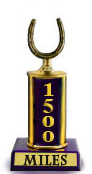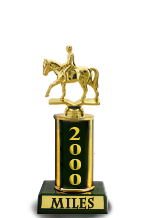 Newest Long Riders
| | | |
| --- | --- | --- |
| | | |
| ponee59 | --- | 502 |
| ole miss | --- | 519.5 |
| alunnslady | --- | 594 |
Current Leader
Drawing of the Issue Contest Winners
by soda


by Haily Horse


by Vicie


Winner gets 500 Wiggins bucks, and their art is made into a painting for members' cabins. If you want to enter, send your art to the Contests@ClubPonyPals.com or mail it to:
Club Pony Pals
16654 Soledad Canyon Road #382
Canyon Country, CA 91387 USA
If you want a sticker and bookmark make sure and include a mailing address where we can send it!
Cartoon Caption Contest -- This issue's caption winner



WINNER:


Girl: Noo! I lost my stirrups!! Horse: I´m sick of these students who WANT to ride- but CAN`T!!! by AlexandraAlways

RUNNER UP:

Girl: Good boy! *Leans down to hug him* Horse: Yeah whatever you better give me extra oats... Girl: Come on buddy, Land! Horse: I will LAND WHEN YOU GET YOUR ARMS OFF OF MY NECK! by Shinabella

This winning caption's writer got 500 Wiggins bucks.
The runner-up caption gets 100 Wiggins bucks.
Vote for your favorite caption for this cartoon--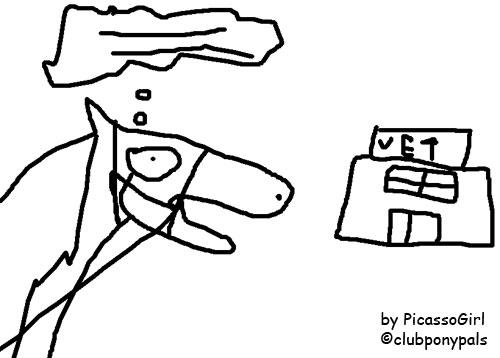 Write a caption for this --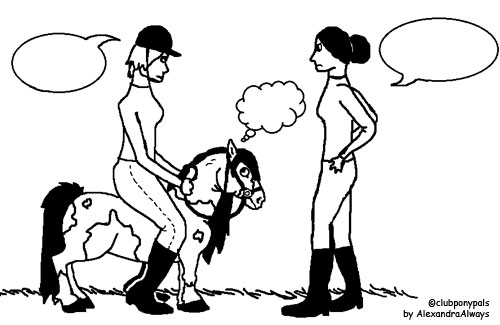 Can you write the winning funny caption for this cartoon? Deadline is Thursday before the next newsletter issue. Email it to Contests@clubponypals.com
Look for the entries in the next issue's e-newsletter and vote for your favorite.
Winning caption gets 500 bucks, runners-up get 100 W bucks each. Captions should be short.

or draw a cartoon --

We are looking for cartoon artists, too. Draw one and email it to us by Thursday.

If it is selected, you can earn 500 Wiggins bucks! Hint -- for this contest, please draw your cartoon in black and white. If you want to enter, send your art to Contests@ClubPonyPals.com or mail it to:

Club Pony Pals
16654 Soledad Canyon Road #382
Canyon Country, CA 91387 USA
Envelope Art Contest! Win 100 Wiggins Bucks!
by Kelsey1999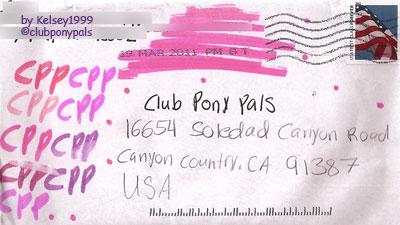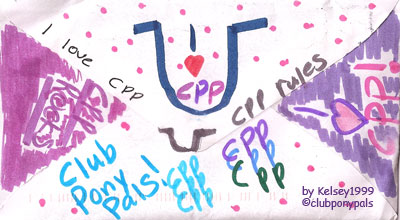 by matthewthebest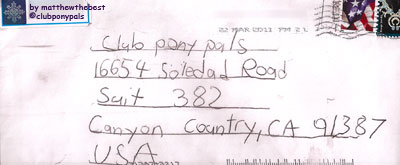 Clicker training is a wonderful philosophy for training an animal to do just about anything. It is just what many fearful animals need to overcome their fear so they can start developing a good relationship with people. It is great for working with equines to teach them ground manners, ground work, riding, driving . . . you name it. While clicker training is terrific for teaching animals to do all the things that they need to do, it is also a fantastic way to have fun with your pet. And that is the subject of this column. Clicker training for fun!

I am fortunate to be a member of an email group for people who own and/or love mules. Well, a few weeks ago someone had the bright idea to do a training challenge. Several folks expressed an interest in it, and it was decided that anyone who wanted to participate would teach their mules to fetch! The Challenge was set to be 30 days long.

Today is Day 16 of the Training Challenge, and I thought I would tell you how we are doing. I am working with both my mules. My little Welsh mule LOVES this challenge! Yesterday he not only went over to the bone (I borrowed a rope bone from our dog) and picked it up, but turned and walked a few steps towards me then moved his head so I could reach the bone. He has come this far in only a couple of weeks. Of course, he has been clicker trained for the past two and a half years or so, and he really likes working with the clicker. Actually, he probably really likes the treats he gets after the click, but I also truly believe that it is pleasing to him to receive approval from me.

My Appy mule is not enjoying this at all. She readily grabs anything I hold in my hand, and is to the point where she will pick her toy up if I drop it in front of her, but she doesn't always go to it when I toss it, and she has not gotten past this point so is not anywhere near giving it to me. I actually realized yesterday that she really is not enjoying this, so I am going to let her stop, and I will find something else for her to do that she does enjoy. She seems to enjoy the toy though, so I may just take it out and let her play with it if she wants.

So, how do you go about teaching your equine to fetch? Well, first of all you OBSERVE your equine. Observation will tell you what your pony's tendencies are. If your pony is grabby, like my Appy mule, you can probably skip over the first step. My Appy reached out and grabbed the target the first time I held it up; this is standard procedure for her. She grabs first and checks to see what she got later. If you have a pony that is like this, be sure to decide what your "word" is going to be before you get started. I started out with "Ta-a-a-ake it", to be sure to differentiate from "Touch it". This way you can teach your pony what he is and is not supposed to take with his teeth. Also, be sure that whatever object you choose to work with is easy for your pony to pick up. I started both my mules on a sturdy cardboard tube from a roll of foil. Then I switched to a squeaky bone for my Welsh, and a Jolly Ball for my Appy. My Welsh mule could not pick up the bone, so I "borrowed" a rope bone from the dog. It is much easier for him to pick up, so the dog now owns the squeaky bone. My Appy mule is having a hard time getting to the handle of the Jolly Ball, which may be contributing to her lack of enjoyment of the whole process.

If your pony is not grabby, then you will start with the first step - targeting. Hold up whatever you choose to have him fetch and ask him to target it. See how he does. Once he is targeting it, then you can hold it against his lips. When you touch his lips with it, click and treat. After a bit, you can gently press it in between his lips - click and treat. Then you can wiggle it a bit while you press it. Eventually his lips will part. If you continue to gently press it between his lips and towards his teeth he will eventually separate his teeth. When he does this and the target touches his teeth, click and give a jackpot. You want him to know this is what you want! Continue working until he is actually taking the target in his teeth.

Once he is taking the target readily from your hand, you can start moving your hand downwards. Have him take it from you lower and lower, until you finally can lay it on the ground. Once he is taking it from the ground, you can start putting it a bit farther to the side so he has to move his head to pick it up. Then move it a bit more so he has to move his feet.

If he picks it up and holds it, that makes it easy for you to take it from him. If you want, you can "backchain" this behavior. This means that you will reinforce behavior that is at the end of the process. It is a good idea to have a "word" for this too. I am using "Give". If your pony is not holding the target, that is okay, you will just keep moving forward one step at a time. You will gradually drop or toss the target farther and farther away. At first you will click for any step towards the target, gradually waiting longer and longer until your pony arrives at the target and touches it. Some ponies will already be used to picking up the target, so they will pick it up when they get there. Just observe your pony and see if you need to click for just moving towards the object or touching, or if you can wait and click for picking it up. You might need to click for an in-between-step of putting teeth on the target.

If you have a hankering to teach your pony a fun game, then playing fetch may be just what you were looking for. So take the next couple of weeks, pick a target/toy, and go out and have some fun with your pony. We'll talk about the remaining steps in the next column, and I'll let you know how far we got by the end of the Challenge.

Until next time, Happy Clicking!

EagleGirl
Member Photo Gallery
from myhorseluv
These are our cats,Fluffy in the front, Ri-Li in the back, Zack on the right and Pasty on the left.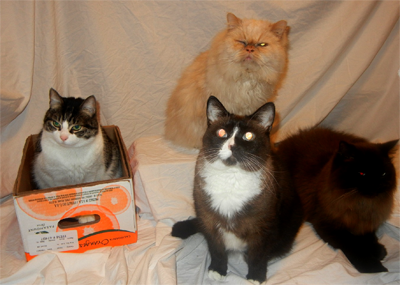 Zack jumping through a hoop.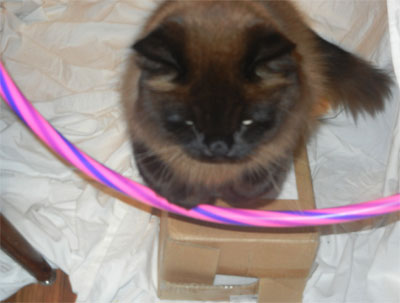 from AlexandraAlways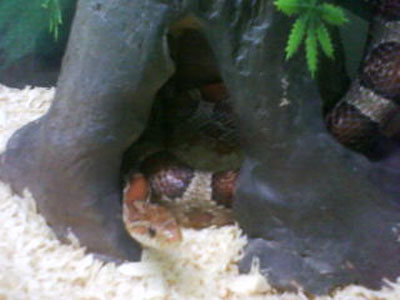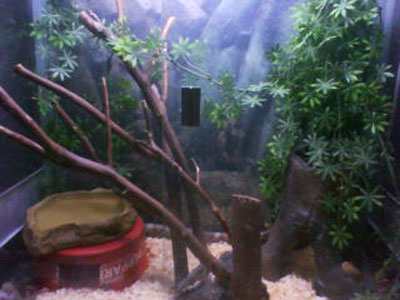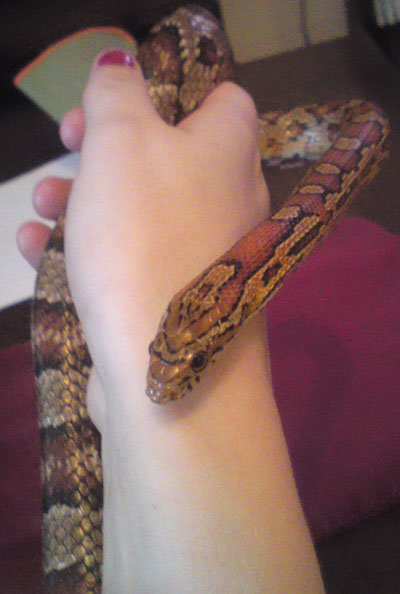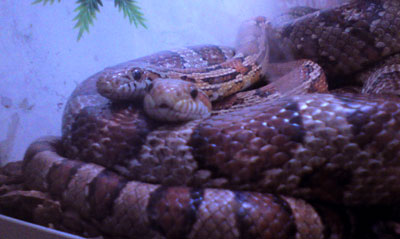 from Britnie
Last weekend(March Thirteenth), the head trainer put on a clinic. I was able to ride in the afternoon part of it on Sunday; A wooden pallet was put out, with "wooden waves" after it. I'm sure no one expected the baby horse to go over it, but guess what? Yuniya was among the brave!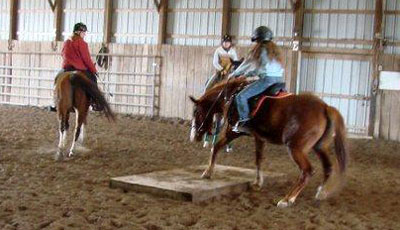 from Poalover
Horses Coco, HardRock, Seymour, and me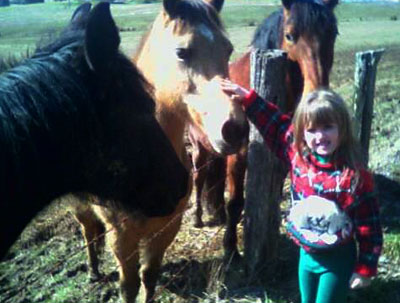 Bear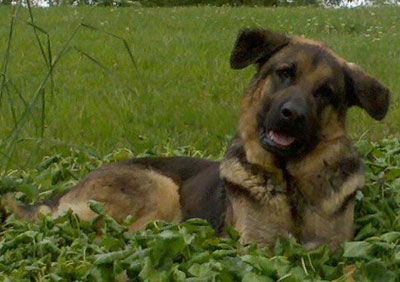 Doc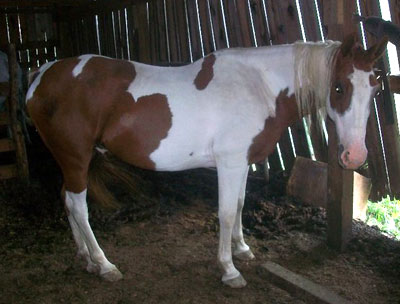 Member Art Gallery
by Amanda Ellen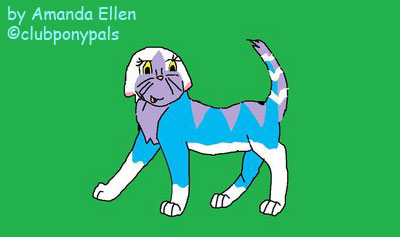 by Tjacko3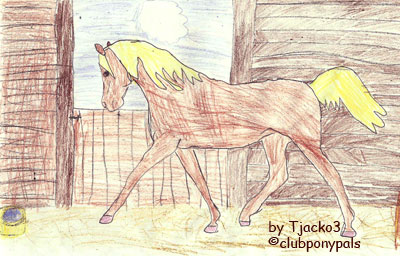 by AlexandraAlways
Now available in Kline's for your cabin!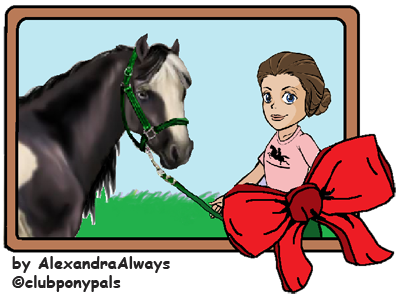 by Haily Horse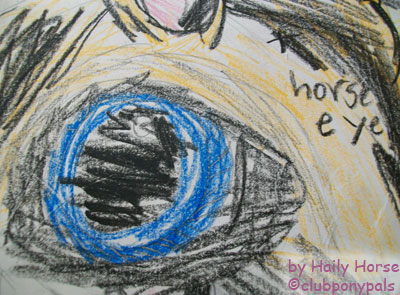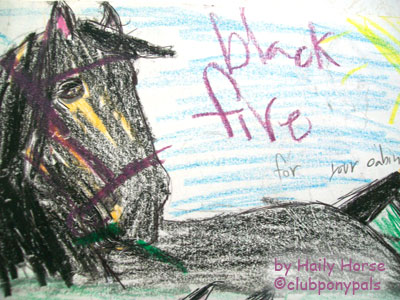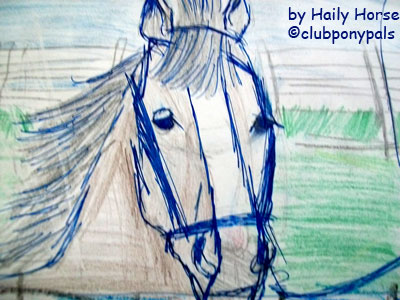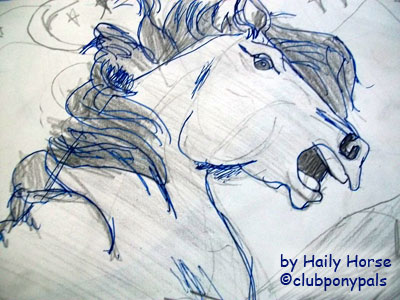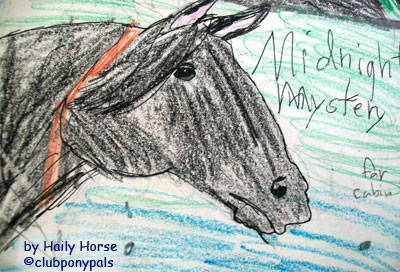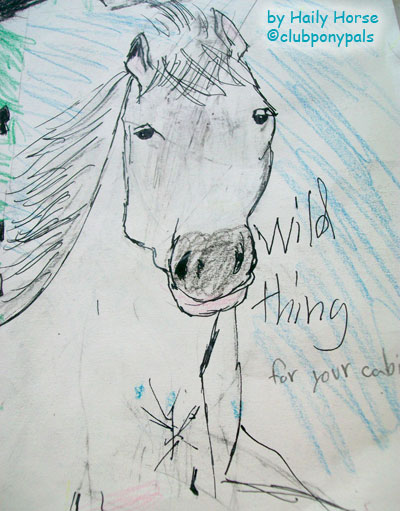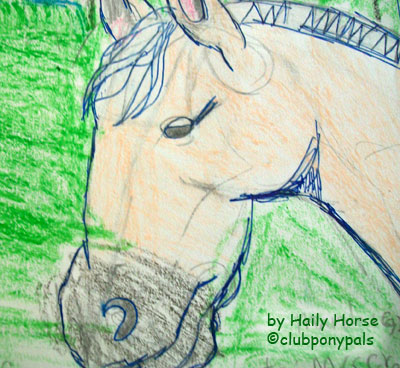 To Jane Crandal, her horse JB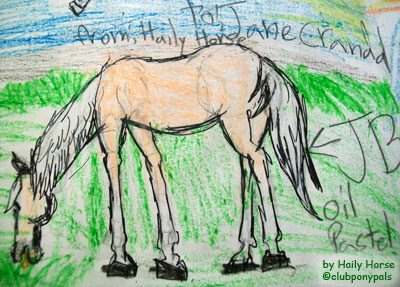 by Tjacko1

Pirate Pony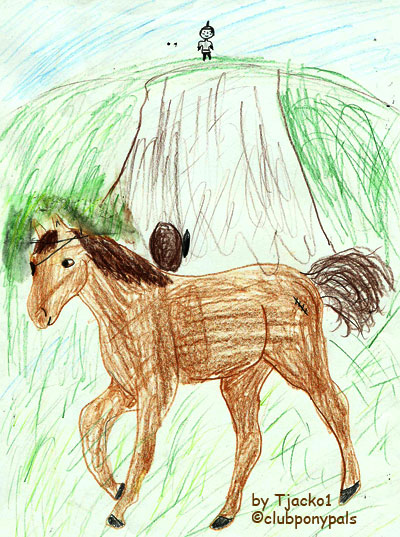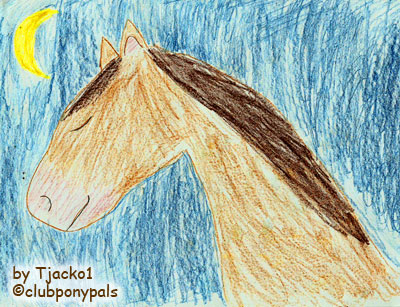 by Nat2
Here is another Harley cartoon!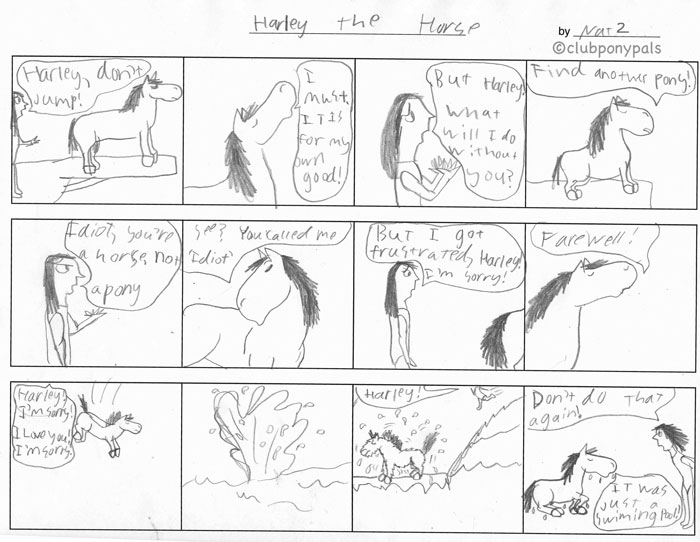 by Cory101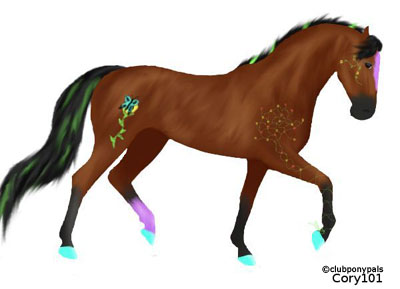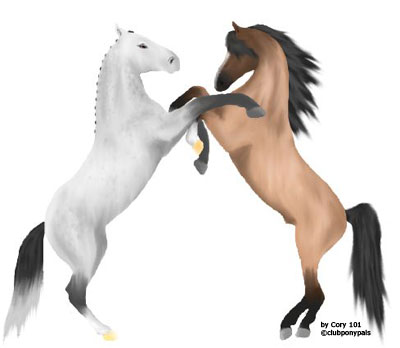 by
Skyberry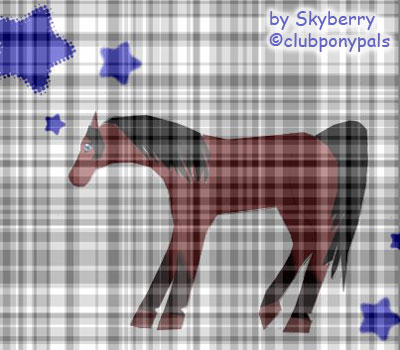 This Issue's Winning Postcard
by AlexandraAlways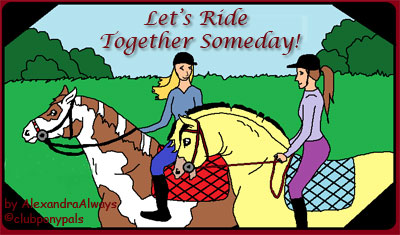 by Captainpony274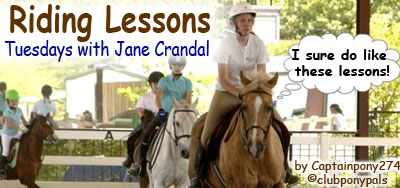 Other Postcards
Winning postcard entries each issue get 200 Wiggins bucks. All art must be original, it cannot include clip art or copyrighted images.
If you want to enter, send your original art to Contests@ClubPonyPals.com or mail it to:
Club Pony Pals
16654 Soledad Canyon Road #382
Canyon Country, CA 91387 USA
Dear Pony Pals

Send in your photos, stories and drawings for our contests.

e-mail them to Contests@ClubPonyPals.com or mail it to:

Club Pony Pals
16654 Soledad Canyon Road #382
Canyon Country, CA 91387 USA

If you want a bookmark make sure and include a mailing address where we can send it.

Please include your user name and the email address you used to register in your letter, too.

Webmaster
Play These Games to Earn Wiggins Bucks

Play these to earn bucks! Each issue of the newsletter, the highest scoring

Scavenger Hunt
Winner gets 3000 Wiggins bucks,
next nine members scores below that get 500 bucks each.

jlshorseacornlover

kigsking500

bannana

talia29

mmg

janeylove123

squirt4life

glitterific

brite8

keely

Pony Pal Derby
Race your pony to earn Wiggins bucks!
Each issue of the newsletter, the derby game's highest scoring player
earns 3000 Wbucks.
500 Wbucks goes to each of the next nine highest scores.

tatertot3

vikinglove

solmalfoy

OotAndAboot

taylorjoy3

swanheart

lor344

Britnie

barrelracer08

RogueMustangMare

<![if !supportEmptyParas]> <![endif]>

Math Games
High scoring players in addition,
subtraction or multiplication earn 500 Wiggins bucks,
next nine players who have high scores earn 100 bucks each.

Add Like Mad

EagleGirl

LunaLight

wombat165

indijade

barrelracer08

Asya Diego

iloveponie

pantherpaw101

horseoz

nour0100

<![if !supportEmptyParas]> <![endif]>

Subtraction Action

LunaLight

wombat165

indijade

iloveponie

horseoz

Snowwhite5545

barrelracer08

Divine Equine

vidarbaby2010

mdog814

<![endif]>

Multiplication Station

Paint The Wind

JojoRay

Gypsy_Horse

Snowwhite5545

indijade

iloveponie

LunaLight

ilovecujo

beauty246848292

Katy Rose

This Issue's Cross Country Course Winners:

Cross Country North

Ringalo

Maid Mairain

tangobaby

gracielou0422

al1011

Cross Country South

Nella1228

poniesRus

kigsking500

star_gazer16

myhorseluv
Pony Pal Thoughts for the Day:
"If I were a horse,
I would bite the hand of all animal-abusers!"
~ AlexandraAlways

____________________
"It's alot like nuts and bolts.
If the rider is nuts, the horse bolts."
~ Captainpony274
_______________________
" You can lead a horse to water,
but you can't make it drink."
~ Poalover