Best Pal Trophy Contest The Winning Gifters Are...

Grand Prize of 500 Wbucks goes to
shinabella with 983 Best Pal trophies given

Honorable mentions get 100 Wbucks each


Nat2 with 916 trophies given
cowgal rodeo with 845 trophies given
kimbo 367 with trophies given
eaglegirl 367 with trophies given
moonlight sonata with 338 trophies given

Pals Make Our Club

When a member wants to find more pals, the fastest way is to look for other members who have cabins. Their pages have a one click button for w-mails. That's the easiest way. One click from a pal seeker and a box opens where you can send a w-mail asking to be pals. That's all there is to it.

If a member has a page without a cabin, then a seeker just sends them a card. When the card receiver accepts, then either one can send a pal request. When the receiver accepts that, both members can w mail back and forth.

As always, each and every w mail is reviewed by a live human adult before it can post.

Every member's pal list is really a link. Any member can click on it and reach a pals list. Then someone who wants to shop for pals can click through someone's pal list. Each new pal's list will be "live" as well. So it really is possible to keep following pal links just about forever to find other members who want pals.

Our Pals Please page works the same way. Just click on a name. When their page appears, if it's a basic page, then start by sending a card if they look like someone who would be a good pal. And their page's pal list will be a link too. All pal lists on all pages are "live" links that connect to other pals.

Let us know what you think of our setup!!

| | |
| --- | --- |
| Need something special? Artists are waiting! | |
March's Live Moderated Chat Schedule

Our Live Moderated Chat will be open on Tuesdays.

Every Tuesday
Jane Crandal's online riding lessons and mini show in the virtual riding arena. Stop by and say hi from

11 pm - 1 am London time
Midnight - 2am Continental time
6 - 8 pm Eastern USA time
3 - 5 pm Pacific USA Time
7 - 9 am Wednesday in Malaysia
8 - 10 am Wednesday in Perth, Australia
9:30 - 11:30 am Wednesday in Adelade Australia
10 - noon Wednesday in Sydney Australia
Noon - 2pm Wednesday in New Zealand
Need virtual riding tips for the lesson?
Join the Virtual Riding Lessons Club!

Pony Pal Secrets Special Chat

Friday, March 11
is a live moderated chat to celebrate the Pony Pal Secrets Club. Chat with the Jane Crandal, take lessons and enter show classes in the virtual riding arena. Stop by and say hi from

11pm - 1 am London time
Midnight - 2am Continental time
6 - 8 pm Eastern USA time
3 - 5 pm Pacific USA Time
7 am - 9 am Saturday in Malaysia
8 am- 10am Saturday in Perth, Australia
9:30 - 11:30 am Saturday in Adelade Australia
10 - noon Saturday in Sydney Australia
Noon- 2 pm Saturday in New Zealand


special award for your mantel

Yes, we get members from these places all the time. Stop by and chat!
Winners for Coloring Contest # 21

3000 WB to winner, 500 WB to runner up

Age 10 and Under
Hand Colored

Winner: Kaitlin2010
Runner Up: Nat2
Age 11 and Over
Hand Colored
Winner: Constellation
Runner Up: kz123456789
Age 10 and Under
Computer Colored
Winner: Canterhowrse
Runner Up: Glitterific
Age 11 and Over
Computer Colored
Winner: Britnie
Runner Up: Kell27
Winners for QWERTY Art Contest

3000 WB to winner, 500 WB to runner up

Small QWERTY

Winner: AlexandraAlways
Runner Up:Ajaxsluver101

Large QWERTY

Winner: Minty1612
Runner Up:Mistypony101
| | |
| --- | --- |
| Canterhowrse's drawing won her 500 Wiggins Bucks and her art has been chosen for our next coloring contest! Click the picture to download. | |
The Long Riders
Special Recognition
to our Trail Riders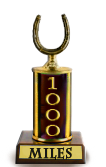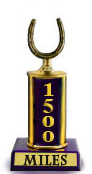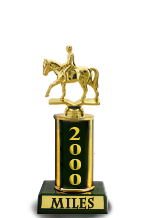 new Long Riders
current Long Rider Miles Leader
Drawing of the Issue Contest
by AlexandraAlways

I would never make it without you

by LILAROCKS

Kona

from Haily Horse

Lightning

Winner gets 500 Wiggins bucks, and their art is made into a painting for members' cabins. If you want to enter, send your art to the Contests@ClubPonyPals.com or mail it to:
Club Pony Pals
16654 Soledad Canyon Road #382
Canyon Country, CA 91387 USA
If you want a sticker and bookmark make sure and include a mailing address where we can send it!
Cartoon Caption Contest -- This issue's caption winner



WINNER:


Girl: I can't get the halter over your HUGE ears! Horse: WELL EXCUSE ME! Give me that I'll put it on myself. Girl: Hey give it back you can't put on YOU DON'T HAVE ANY THUMBS! Horse: LET GO. by snuggle12

RUNNER UP:

Girl: (To audience) A little help here? It seems that we are a little tangled.... (Everyone in the audience walks away)Girl: Sigh. guess we will just have to stay here and rot. sigh
by kz123456789

This winning caption's writer got 500 Wiggins bucks.
The runner-up caption gets 100 Wiggins bucks.
Vote for your favorite caption for this cartoon--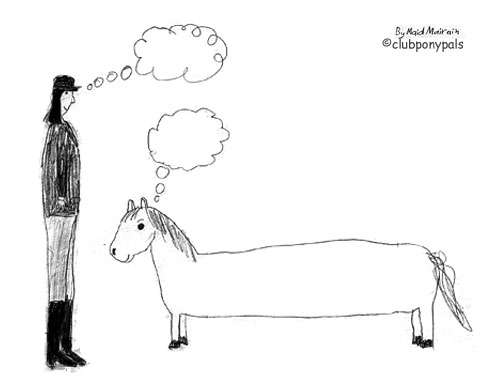 Write a caption for this --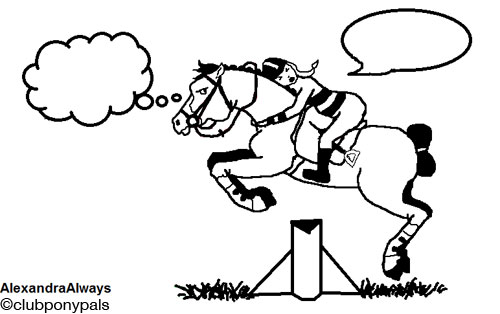 Can you write the winning funny caption for this cartoon? Deadline is Thursday before the next newsletter issue. Email it to Contests@clubponypals.com
Look for the entries in the next issue's e-newsletter and vote for your favorite.
Winning caption gets 500 bucks, runners-up get 100 W bucks each. Captions should be short.

or draw a cartoon --

We are looking for cartoon artists, too. Draw one and email it to us by Thursday.

If it is selected, you can earn 500 Wiggins bucks! Hint -- for this contest, please draw your cartoon in black and white. If you want to enter, send your art to Contests@ClubPonyPals.com or mail it to:

Club Pony Pals
16654 Soledad Canyon Road #382
Canyon Country, CA 91387 USA
Envelope Art Contest! Win 100 Wiggins Bucks!
by LILAROCKS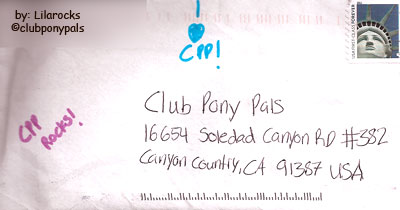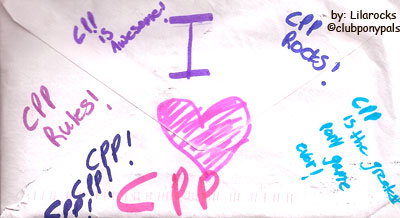 by Livanne33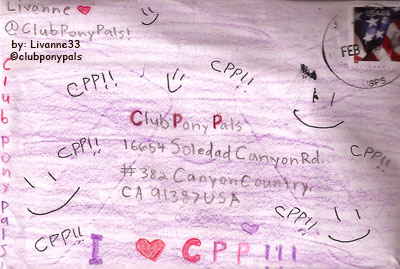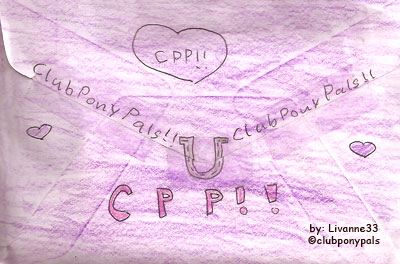 by Hannahxx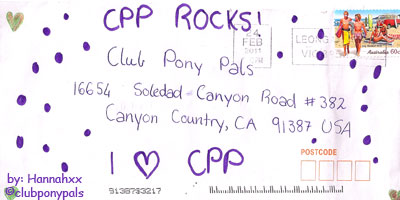 by Julia321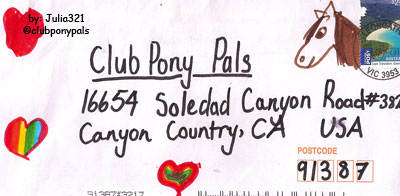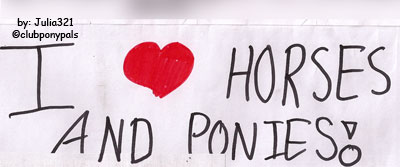 Pony Of The Americas by Whiskywoo

artwork by Kell27

Color:
Appaloosa


Height Range:
11.2hh - 13hh


Distinguishing features:
small size, suitable for riding, arab-type head, concave face, large eyes, pointed ears, good shoulder, deep chest, muscular back, rounded body, hindquarters lengthy and well muscled, legs clean, and short in the cannon bone, good feet, head held proudly


Country of origin:
United States of America


Letter from Pixie is my Pony
I am going to tell you the story of why I am playing on Club Pony Pals. One day me and my Best Friend where walking to our bus stop and we found a book mark. We had no idea whose it was but we picked it up. It turns out to be one of the Pony Pals book marks. So, we read it and then because we read and love the books kept it and went on it. It turned out to be one of the BEST online websites ever!! I love to come on it to see my pony and to play the games and quests. I also like to see the website change and get better as it goes.

I still play it I really like that you can buy more then one ponys. So that is mainly how I started playing. P.S. I still dont know whose book mark it was but if I ever find out I have to thank them
a LOT!!

Thanks! ~ Pixie is my Pony
EagleGirl's Clicker Club Training Column

One of the things I found extremely frustrating when I first began clicker training, was the fact that so many of the articles I read were general. That is, they did not tell me specifically what steps I needed to take and how to take them to achieve a specific goal. The more I work with the clicker, the more I realize why this is so. Each animal and situation is unique, and no two sessions will look exactly alike, even if the trainers start out working with the exact same goal in mind. That being said, when I first began this column I wanted to give you some things to work on with very specific steps. I thought it might be helpful to those of you just starting out. I figured you might have the same frustration I did when I began, and that you would want to know, "Just exactly how do I DO that?" I found that once I had read some articles, then watched some online videos, I understood the articles much better when I went back and re-read them. And once I began actually training my mule, my understanding increased even more. I hope that beginning with some specific steps outlined was helpful to you as you began your clicker training journey.
But I am guessing that if you have worked on some of the things in earlier columns, you have already found that your session was not exactly the way I outlined it. Your pony may have not needed certain steps. Or he may have needed more work in one area. Or, you may have arrived at different steps to get to the same goal. If you have been actively working with your pony and the clicker, you have already discovered that your training sessions must involve your observing your pony and letting him tell you what he needs.
I'd like to mention again some authors and books that you will find helpful. Alexandra Kurland has written two books: Clicker Training For Your Horse; and The Click That Teaches. The second book has lovely, detailed photos, along with very clear instructions and steps. Again, you will probably find that you do not have a "textbook" lesson with your pony, but the steps Ms. Kurland outlines are very helpful. Sharon Foley also has an excellent book: Getting To Yes. Karen Pryor has a wonderful book titled Reaching the Animal Mind. This book is not geared specifically towards equines, so if you are working with an animal besides a pony, you might want to see if your library has this book.
Even though all these books are very good, you will probably find that there are quite a few things you don't "get" when you read them. This is where your practical experience comes in. Read a little bit, then go out and apply what you have read. Then read and work some more. Learn to observe, observe, observe! As you work with your pet, the things you have read will "come alive" for you. In books, articles, and this column, you will see some steps briefly outlined. All the clicks and treats are not mentioned. But once you have worked with the clicker for a bit, you will realize that these "steps" are markers, to show you the path you will be taking. Each in-between-step along the path is up to you. You will click and treat for each tiny step along the way, not just for each path marker.
There are also online resources available. Judy Ryder has a wonderful site, full of articles and fact sheets about clicker training. Her web address is http://clickryder.8m.com/. She also has lots of videos available, but I do not believe they are actually on her site any longer. They will be on Youtube, under the name Iceryder. Please remember to be very careful when using the internet. Please do not look up these or any other videos without your parents' help.
As spring approaches, both people and pets are ready to enjoy the longer daylight hours and and the warm spring sun. Take a little time to do some reading and watching, then go out and enjoy the spring weather with the clicker and your pet!


Until then, happy clicking!
EagleGirl
Member Photo Gallery
from Artemis7
The real Artemis7 and Cheyenne!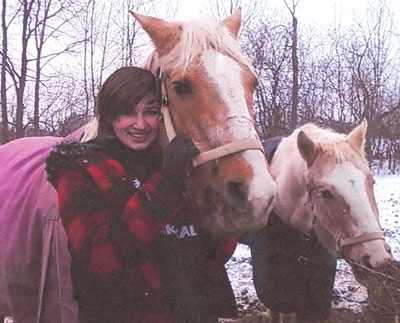 from Fred45667
This is Lily my pet dog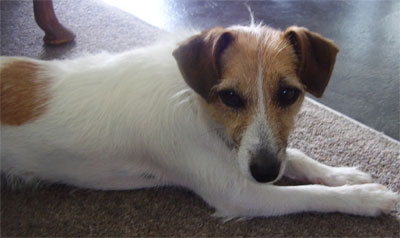 Lily taking a dip on a hot day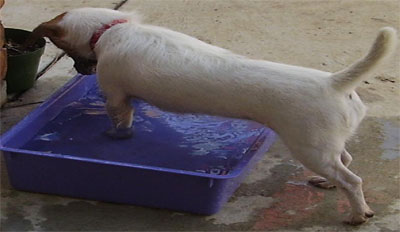 from Ajaxsluver101
These are some pictures of my dog. She had just gotten back from the 'Doggy Salon' (as my family and I call it) and the people put little bows in her hair. I hope they make you smile like they made me! ~ajaxsluver101~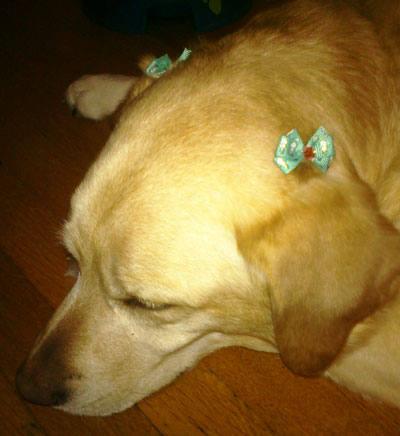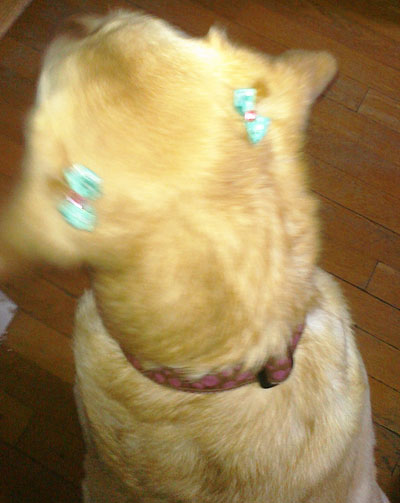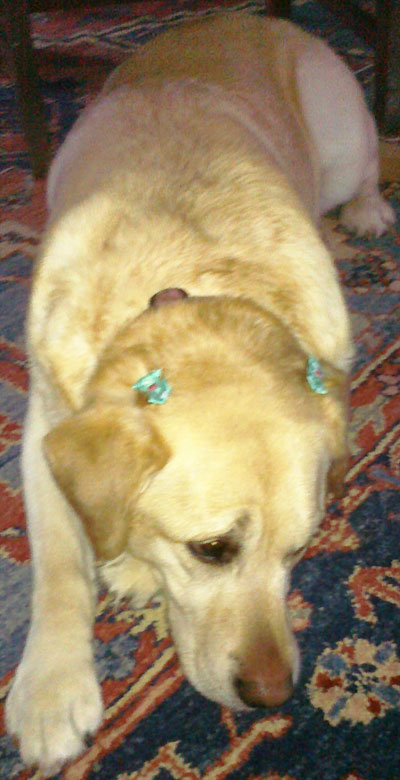 from Haily Horse
This is my friend's horse!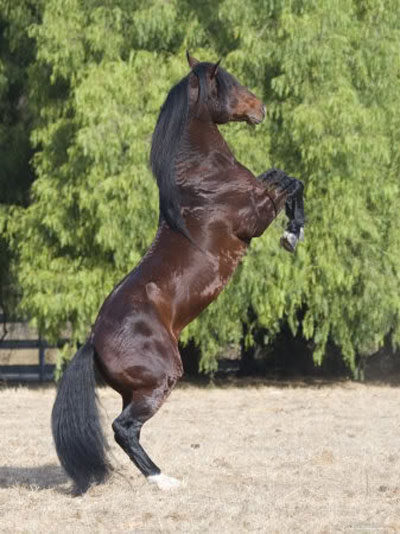 from Kell27
Sending some pictures of the horse I ride named Toby and a picture I drew of him. Toby is a 5 year old Thoroughbred Draft Cross PMU Rescue Gelding.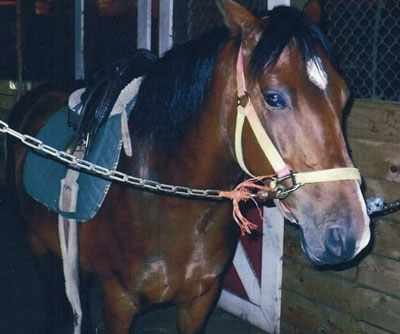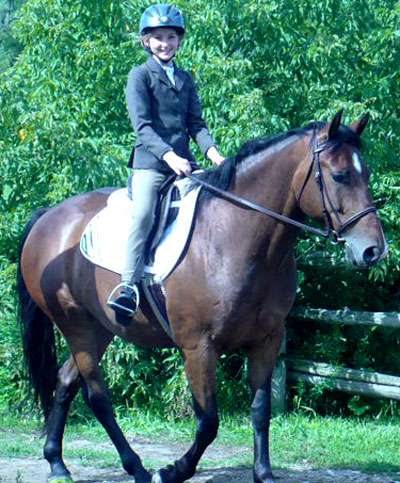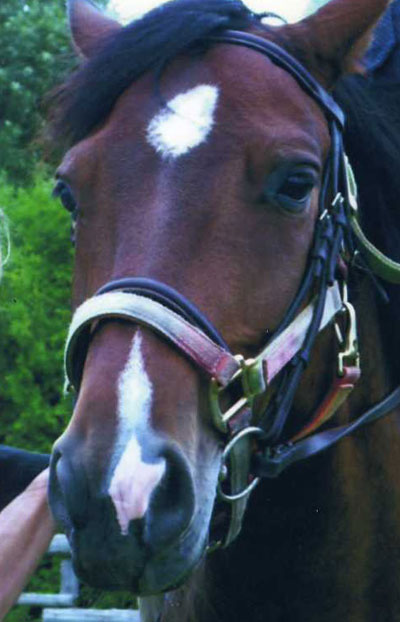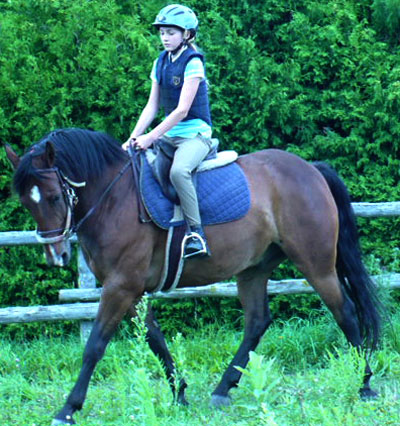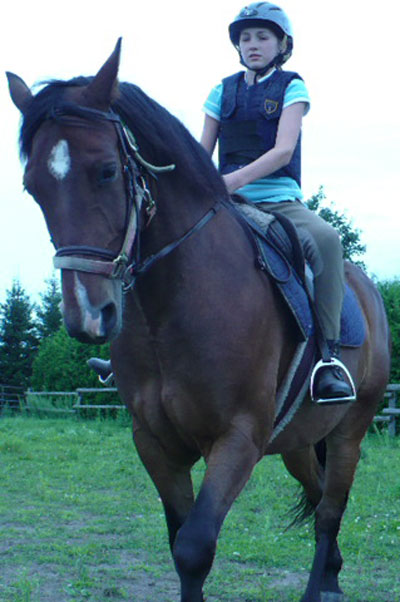 from Poalover
me and Shadow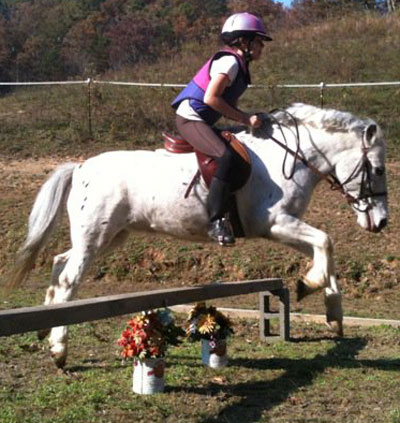 the 2nd pic is Sprinkles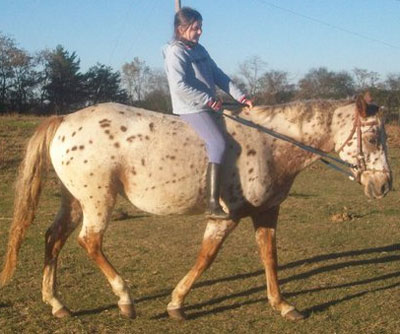 the 3rd Pic is Priscella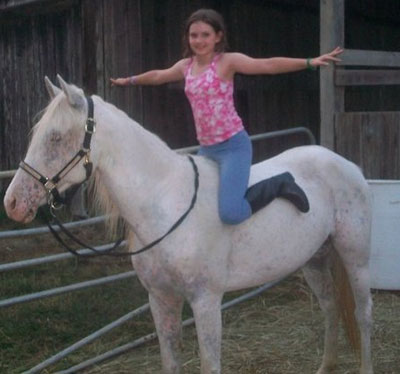 from Jesusgirl4Him and Hope
Here is a picture of my dog Pumpkin!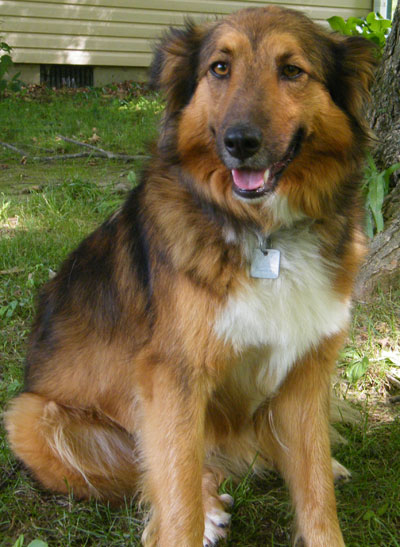 Is a little blury but look at my dog (Blondie's) legs it makes a heart her way of saying 'I LOVE YOU'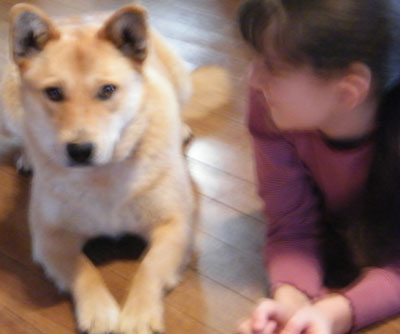 My cat Flower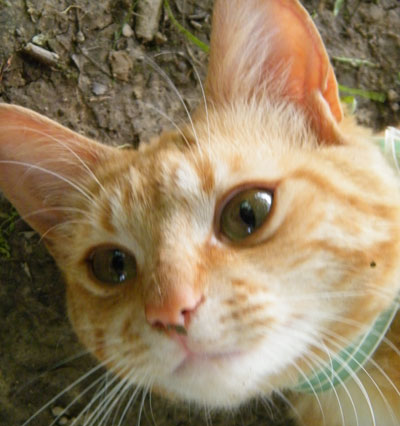 My horse Annie I could not keep :(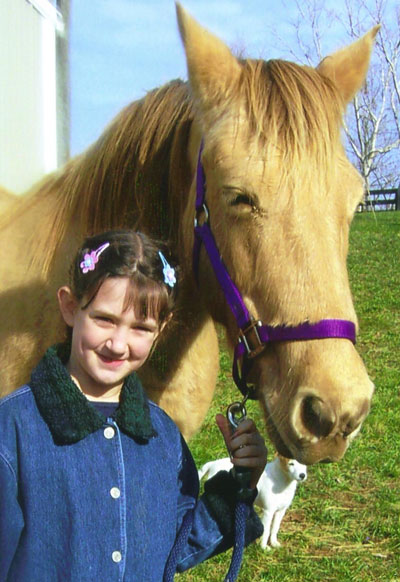 And my dog Blondie and my other dog Pumpkin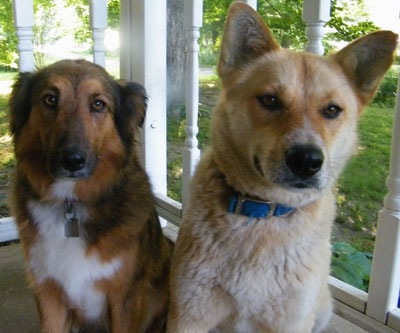 Member Art Gallery
by Ajaxsluver101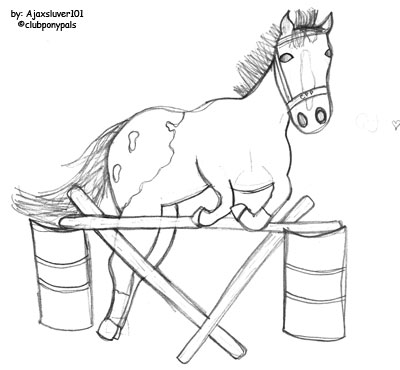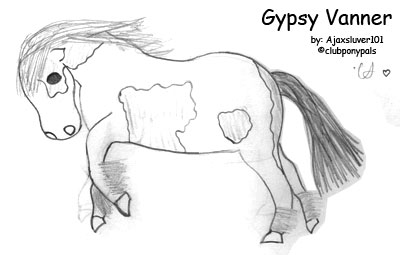 by Nat2
Prezwalski's Horse Herd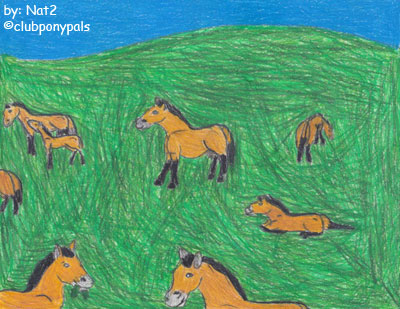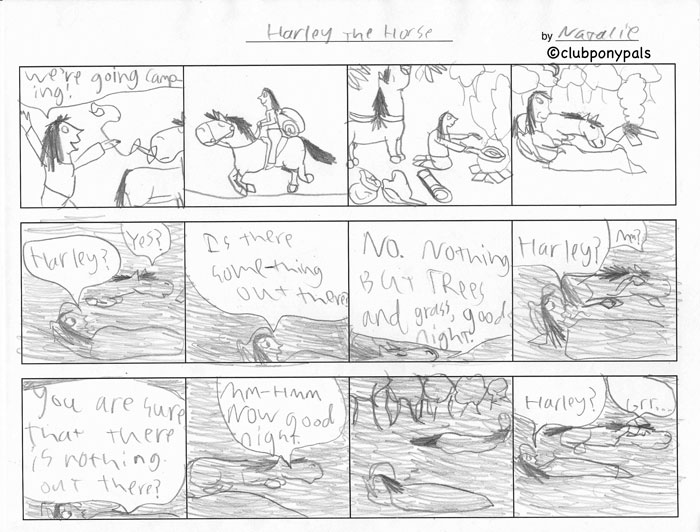 by Poalover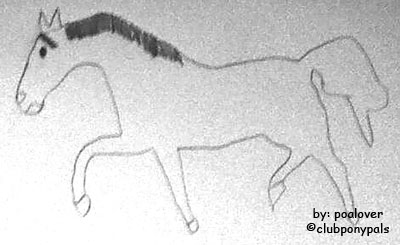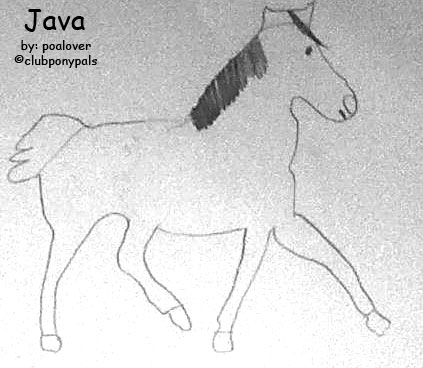 by LILAROCKS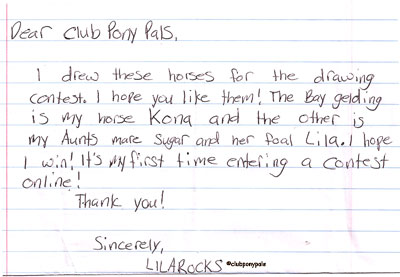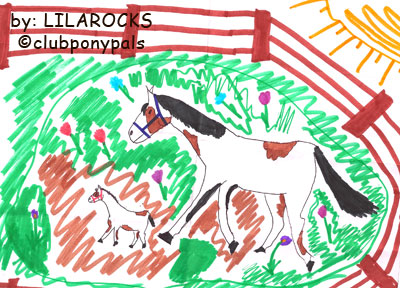 by Livanne33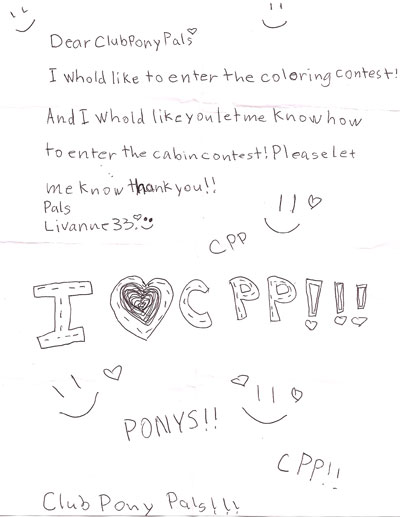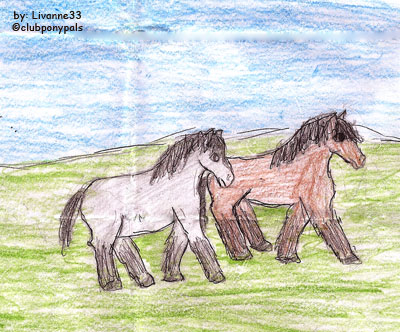 Answer to Livanne33's letter from Jane Crandal
Dear Pony Pal Livanne33,
You have been entered in the Cabin Contest for this issue of the Wiggins bi-Weekly! Thank you! To all other members, if you wish to enter the Cabin Contest, please send me or Admins a w-mail!
Good luck!
~ JC
by Tamikia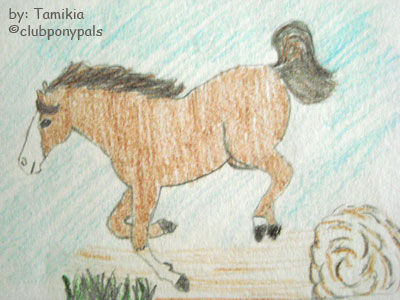 by Hetaliafan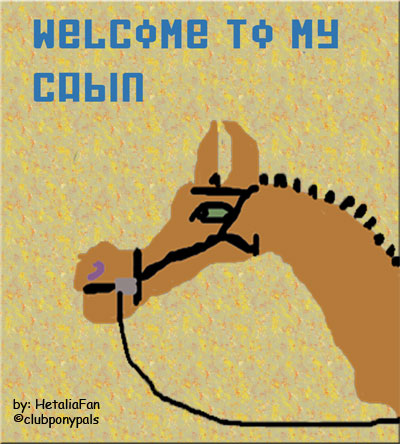 by Julia321
from Haily Horse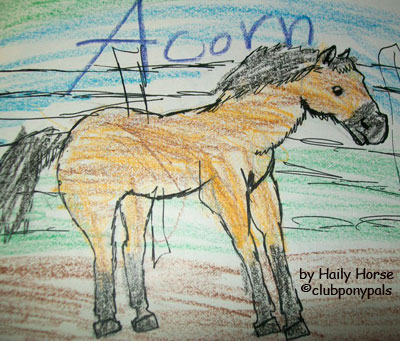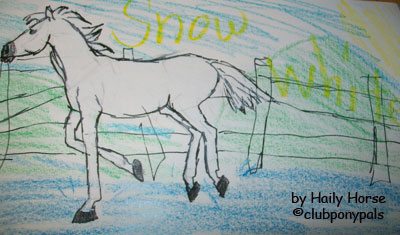 by Kell27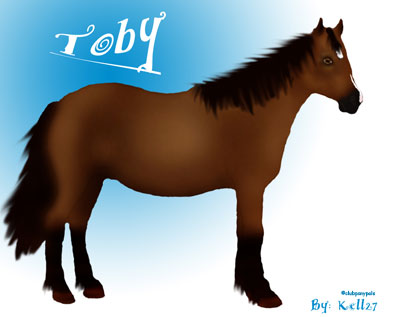 This Issue's Winning Postcard
by Tamikia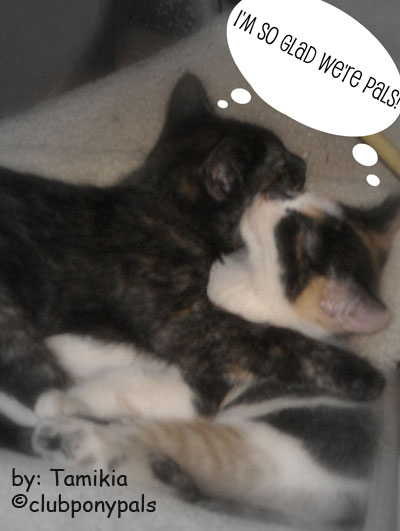 by Constellation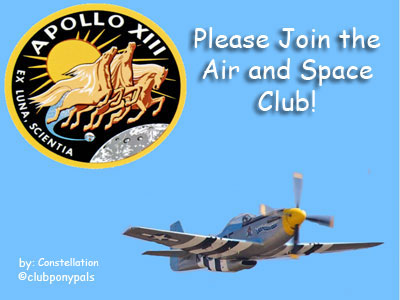 by vegan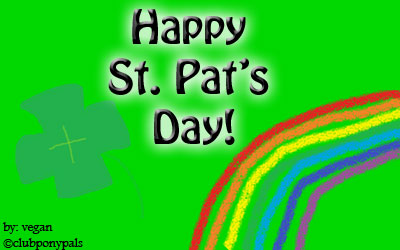 Winning postcard entries each issue get 200 Wiggins bucks. All art must be original, it cannot include clip art or copyrighted images.
If you want to enter, send your original art to Contests@ClubPonyPals.com or mail it to:
Club Pony Pals
16654 Soledad Canyon Road #382
Canyon Country, CA 91387 USA
Dear Pony Pals

Send in your photos, stories and drawings for our contests.

e-mail them to Contests@ClubPonyPals.com or mail it to:

Club Pony Pals
16654 Soledad Canyon Road #382
Canyon Country, CA 91387 USA

The first printing of collectable stickers is almost gone. Get yours now, if you want a sticker and bookmark make sure and include a mailing address where we can send it.

Please include your user name and the email address you used to register in your letter, too.

Webmaster
Play These Games to Earn Wiggins Bucks

Play these to earn bucks! Each issue of the newsletter, the highest scoring

Scavenger Hunt
Winner gets 3000 Wiggins bucks,
next nine members scores below that get 500 bucks each.

bannana

Artemis7

myhorseluv

jhorsey

GrayWolfGirl

OotAndAboot

Farmboy543

millygirl96

Autumn321

PalominoLove

Ingreenpastures

Pony Pal Derby
Race your pony to earn Wiggins bucks!
Each issue of the newsletter, the derby game's highest scoring player
earns 3000 Wbucks.
500 Wbucks goes to each of the next nine highest scores.

RogueMustangMare

LillyLee

huntereqprincess18

polonut

butterflyrider97

PalominoLove

Dreamer211

mychestnutbaby1

Ingreenpastures

MissAJalways

Goat_Girl

<![if !supportEmptyParas]> <![endif]>

Math Games
High scoring players in addition,
subtraction or multiplication earn 500 Wiggins bucks,
next nine players who have high scores earn 100 bucks each.

Add Like Mad

LunaLight

wombat165

poniesforeverr

lilysgirl

iloveponie

biebs

Gypsy_Horse

illuseen164

Giggle_Girl

BeatleGirl

<![if !supportEmptyParas]> <![endif]>

Subtraction Action

lilysgirl

iloveponie

tessa4life

ymil

Taraboo

hayhaygirl1999

chaos

Jocky6

Lovely girl in luv

Sashasilverrox

<![endif]>

Multiplication Station

lilysgirl

Gypsy_Horse

KaizenDiamond

kz123456789

iloveponie

diamond 234

Giggle_Girl

6543210

Anee246810

questrlove

This Issue's Cross Country Course Winners:

Cross Country North

Kathryn Lea

rachel012

Tucker24

rosenle

glitterific

Cross Country South

Kathryn Lea

WildRose

appaloosa lover

bannana

poalover
Pony Pal Thoughts for the Day:
"Never approach a bull from the front, a horse from the rear or a fool from any direction"
~ Whiskywoo

____________________
"You can wipe horses of the face of the Earth, but you can't wipe their mark of my heart."
~ Nat2
_______________________
"Life is like a wild ride; you cannot dissmount and walk away from it, you can only hang on and have the ride of your life."
~ PicassoGirl