Think Pink!
New pink English saddle
Every member who buys Wiggins bucks in January will get a gift -- one pink English saddle. Check out our new subscription prices, like
1000 Wiggins bucks each month for three months (3000 Wiggins bucks total) for one prepaid price: $4.99!
Click here to learn more.


NEW QUESTS LAUNCH
January 15 Quests
Pony Pals to the Rescue! To start a quest cycle,
click on the Crandals barn bulletin board quest note.

Time for the Second Annual
QWERTY Keyboard Creativity Contest
Dear Pony Pals

By popular demand, we are bringing back our annual QWERTY keyboard creativity contest. Open to any Club Pony Pals member, it gives you a chance to show off what you can do with a computer keyboard. Sometimes CPP members put little drawings into their w-mails, emails or stories. Here are a few samples from members.

Chelsea2 & Frosty


misspippy & pippy

keely & Bicentenial

Reiner For Ever

Pam Crandal & Lightning
Deadline for entries is February 10th, so fingers need to start flying. Send entries to contests@clubponypals.com as text of an email or an attached MSWord document or other type of text file. No graphic programs (i.e. paint or photoshop) can be used. Winners will be chosen by popluar vote, So get typing!
January's Live Moderated Chat Schedule

Our Live Moderated Chat is open on Tuesdays and on Fridays.

Every Tuesday
Jane Crandal's online riding lessons and mini show in the virtual riding arena. Stop by and say hi from

11 pm - 1 am London time
Midnight - 2am Continental time
6 - 8 pm Eastern USA time
3 - 5 pm Pacific USA Time
7 - 9 am Saturday in Malaysia
8 - 10 am Wednesday in Perth, Australia
9:30 - 11:30 am Wednesday in Adelade Australia
10 - noon Wednesday in Sydney Australia
Noon - 2pm Wednesday in New Zealand
Need virtual riding tips for the lesson?
Join the Virtual Riding Lessons Club!

Friday, January 28th
is a virtual barn sleepover. Chat with the Pony Pals, take lessons and enter show classes in the virtual riding arena. Stop by and say hi from

11pm - 3 am London time
Midnight - 4am Continental time
6 - 10 pm Eastern USA time
3 - 7 pm Pacific USA Time
7 am - 11 am Saturday in Malaysia
8 am- noon Saturday in Perth, Australia
9:30 - 1:30 pm Saturday in Adelade Australia
10 - 2 pm Saturday in Sydney Australia
Noon- 4 pm Saturday in New Zealand

Yes, we get members from these places all the time. Stop by and chat!




It is now possible to visit Club Pony Pals on Facebook!

Any member who has a Facebook account (or who has a parent who is a member of Facebook) can get a new blue saddle! There are blue saddles created to celebrate our Facebook pages and game launch. To get one, just add Pony Pals as a friend.

Remember, Facebook members have to be age 13 or over. If you are under 13 or not allowed on Facebook but your parent is a member of Facebook, then ask them to "friend" Pony Pals.

For a limited time, every Facebook member who sends a friend request to Pony Pals on Facebook will get as a gift a special edition "Facebook blue" saddle. When a Facebook member clicks on that gift saddle, then they can connect their Facebook account to a Club Pony Pals account. When they do that, any Facebook gifts -- like that blue saddle-- will be moved to an existing account on ClubPonyPals.com.

ClubPonyPals.com will remain COPPA compliant and not accessible to other Facebook members who have not created an account on our site. All messages between members on Club Pony Pals are 100% human moderated.

New Game page on

The Long Riders
Special Recognition
to our Trail Riders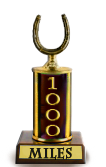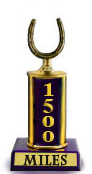 New Long Riders
| | | |
| --- | --- | --- |
| sugar33 | --- | 555.5 |
| Britnie | | |
current miles leader
Drawing of the Issue Contest
by Constellation



by Nat2

by Chelsea2

Winner gets 500 Wiggins bucks, and their art is made into a painting for members' cabins. If you want to enter, send your art to the Contests@ClubPonyPals.com or mail it to:
Club Pony Pals
16654 Soledad Canyon Road #382
Canyon Country, CA 91387 USA
If you want a sticker and bookmark make sure and include a mailing address where we can send it!
Cartoon Caption Contest -- This issue's caption winner



WINNER:

Boy: Santa? Horse: No, its the tooth fairy. Boy: NO, YOUR SANTA! Boy: Is that a present, For MEEEE????? Horse: No, its for your sister. Boy: What sister? horse throws candy Boy :D by Shinabella


RUNNER UP:

Man: "Theres 3 things I am wanting to ask you. 1 - How did you fit down my chimney? 2 - Why have you got hooves?What have you done with Santa?" Horse: "neigh, neigh, neigh, merry christmas! by minty1612

This winning caption's writer got 500 Wiggins bucks.
The runner-up caption gets 100 Wiggins bucks.
Vote for your favorite caption for this cartoon--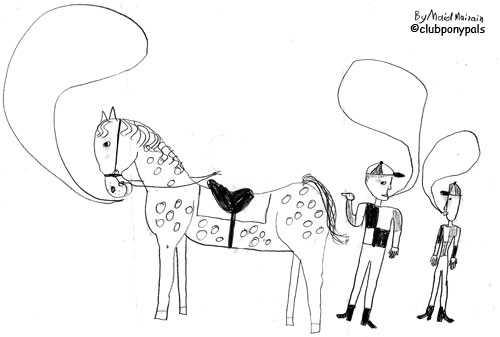 Write a caption for this --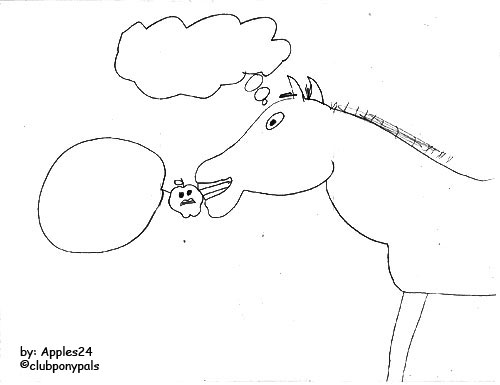 Can you write the winning funny caption for this cartoon? Deadline is Thursday before the next newsletter issue. Email it to Contests@clubponypals.com
Look for the entries in the next issue's e-newsletter and vote for your favorite.
Winning caption gets 500 bucks, runners-up get 100 W bucks each. Captions should be short.

or draw a cartoon --

We are looking for cartoon artists, too. Draw one and email it to us by Thursday.

If it is selected, you can earn 500 Wiggins bucks! Hint -- for this contest, please draw your cartoon in black and white. If you want to enter, send your art to Contests@ClubPonyPals.com or mail it to:

Club Pony Pals
16654 Soledad Canyon Road #382
Canyon Country, CA 91387 USA
Envelope Art Contest! Win 100 Wiggins Bucks!
by pp2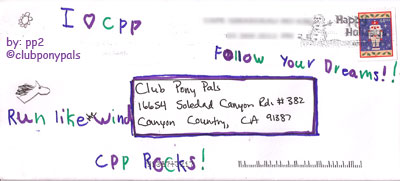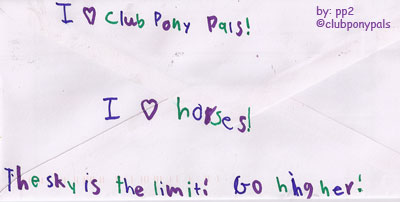 by Keely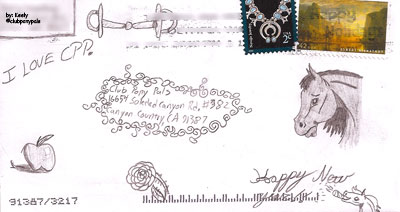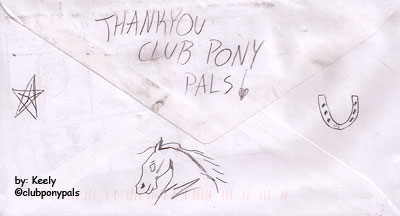 Irish Sport Horse by Whiskywoo
(ISH or Irish Hunter or Irish Draught Sport Horse)
"Courtesy of http://www.idhsgb.com/web/index.php"

Color:
ANY color, Skewbalds and Piebalds are becoming rare though


Height Range:
15hh – 17hh


Distinguishing features:
The horse has an attractive head with a sometimes convex profile (roman nose). It has a slightly-arched and muscular neck, long, sloping shoulders, a deep but not very broad chest, a short, compact back, and a muscular croup with powerful hindquarters. The croup is often sloping and long, a trait coming from the irish fraught, which improves its jumping ability. The high withers of the thoroughbred are also evident in many cases.


Country of origin:
Ireland


What are they used for:
All rounder's


Are They Suitable for the Job:
Yes because they are muscular and have a good jumping ability.
Famous Irish Sport Horses:

Carling King,
a chestnut gelding, he was foaled in 1991 and he officially retired on 9th march 2007
at the age of 16.

Custom Made,
a dark bay with a stripe and a star, he is a gelding who is 17.1hh. He was foaled in 1985
in Ireland.

Custom Made's (Tailor) Best Comp Records
2002
1st Fair Hill International Three-day Event CCI ***
1st Over The Walls HT (Advanced)
2nd Groton House Farm II Open HT (Advanced)
2nd Poplar Place HT (Advanced)
2001
2nd Middleburg HT OI
2000
Individual gold, Olympic Games at Sydney
1997
1st Badminton Three-day Event CCI ****
1995
1st Kentucky Three-Day Event CCI ***
2nd Morven Park Spring HT (Advanced)


EagleGirl's Clicker Club Training Column
I hope everyone is enjoying using clicker training to work with your pets. I hope that you are finding that you and your pet are becoming more and more in tune with each other, and that you are getting more and more "work" done. But while you are training, don't overlook the value of having fun. Animals, just like people, need to have fun and enjoy their work. And they enjoy some things more than others. While clicker training is enjoyable because your pets are constantly getting treats, it is also important to plan for some activities that they especially like.

Does your dog love to run and pick up things? Then take some time to use the clicker to work on fetching. Perhaps your dog would enjoy learning to catch a frisbee. As with anything else you teach your dog, start at the very beginning and break it down into tiny steps. Show your dog the frisbee, click/treat. Let your dog touch the frisbee, c/t. See if your dog will take the frisbee from you, c/t. See if he will give it back to you, c/t. This might need a little more work, especially if your dog is one that enjoys playing tug of war. But with patience, time, and clicks and treats, you can do this. Step back a little, ask your dog to take the frisbee, c/t. Eventually move to letting go of the frisbee and gently "pushing" it to your dog. Click/treat for any attempt to move towards it or catch it. Keep working until he can "catch" it when you "push" it to him. Then step back a little farther, and repeat the process. Be sure to have him give the frisbee back to you each time, and click/treat when he does. If he does not easily give up the frisbee, then you will want to start your training with this. Just work on having him "give", then when he does that well, you can move on to the rest of the steps.

Does your cat enjoy jumping up on high things and looking down at you? Perhaps you could do some clicker work and train her to jump up at your request. Remember, you might be able to tell a dog what to do, but with a cat, you have to ASK! I have actually not used the clicker with my cats, but now that I mention it I think I'll give it a try. I'll let you know how it goes. But if you want to go ahead and give it a try, think carefully about what you want the cat to do, then break it down into tiny steps, starting at the very beginning. With a cat, you might need to start out by lifting her up where you want her. Or you might want to call her, and c/t when she comes, then move closer to where you want her to end up, and repeat the process. In addition, you might want to start with a much lower jump, and gradually increase the height.

What about your pony? Does he enjoy trotting? Take some time to work on asking him to trot from a voice command. If he already responds to leg cues, then pair the command with a leg cue. C/T. Work with both cues for a while, then give the voice cue without the leg cue. If he shows any indication of responding, c/t. You might find you have better success working from the ground. If he already will break into a trot when you begin to jog and shake the lead, then pair this with the voice cue. c/t Continue to work until he is responding quickly, then try just the voice cue, without the lead shake.

Does your bird like to swing in his cage? Think about what steps are involved in this, then work with the clicker to train your bird to get on his swing at your request. Does your hamster enjoy his exercise wheel? Work with him on getting in the wheel and running at your voice cue.

Remember, regardless of what you want your pet to learn, you need to analyze it and determine what steps are involved in the action. And always start at the very beginning. Don't be impatient and try to do it all in one session. Depending on what you are doing, you may find that you can indeed accomplish quite a bit in one session. But you want your pet to have time to internalize the steps, and you may find you have to start at the beginning more than once. Remember, this activity is supposed to be fun, so don't push things too hard. Take your time, constantly be thinking about the steps, OBSERVE your pet, and both of you HAVE FUN!


Until then, happy clicking!
EagleGirl
Member Photo Gallery
from EventingFreak222
I saw the pictures in the newletter and i though I would share a few of mine. The pictures are of my 2002 thoroughbred horse Jojo. He is 16.2hh and I have jumped him 3'6". We are strongly competing eventers at the beginner novice level and have already qualified for championships in May. I love Jojo he is the best boy in the world.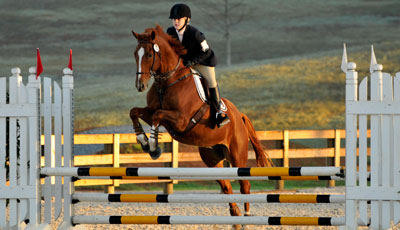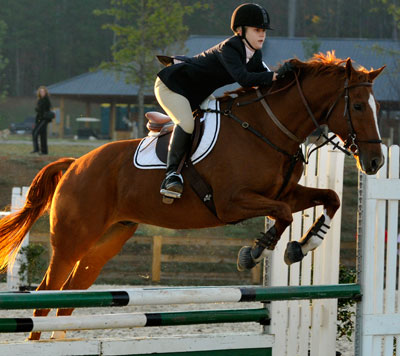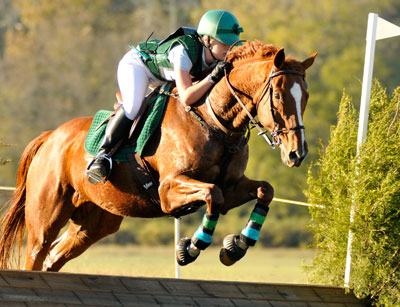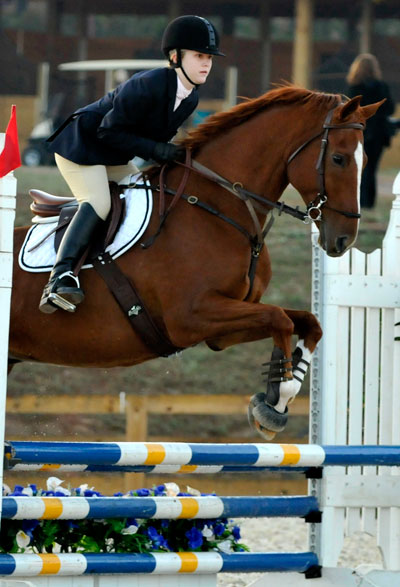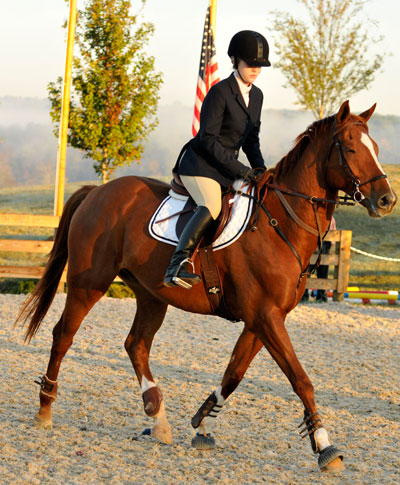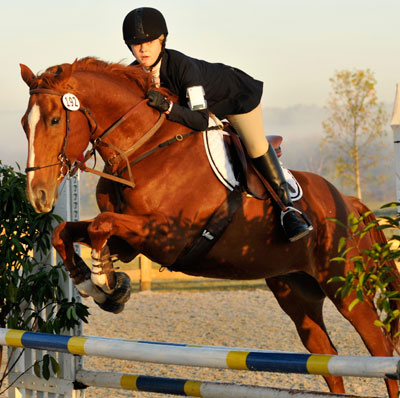 from Peacelovethebeatles99
Here are pictures of my cats!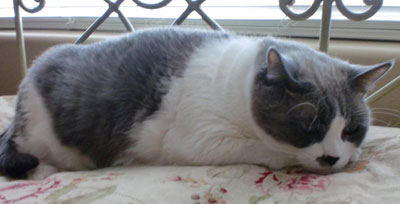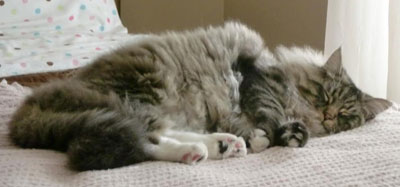 Member Art Gallery

by Maid Mairain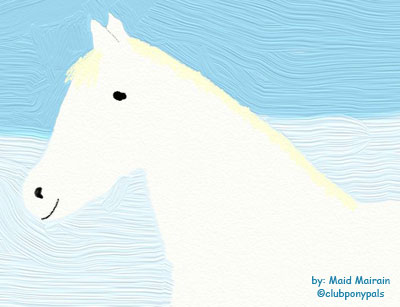 by i_luv_addy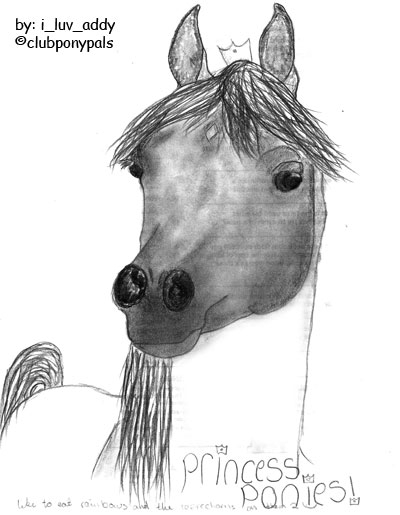 by ColorCake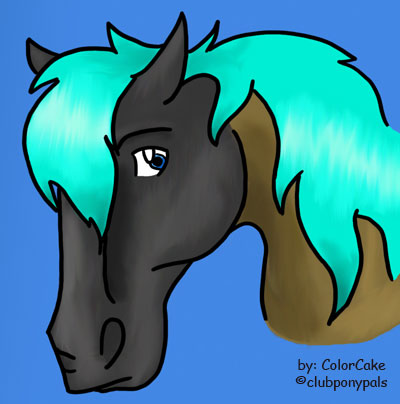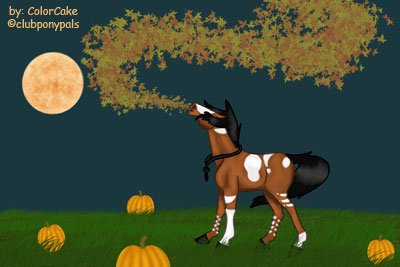 by Keely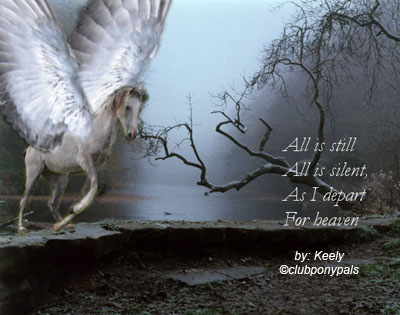 Here are some of my ideas for CPP!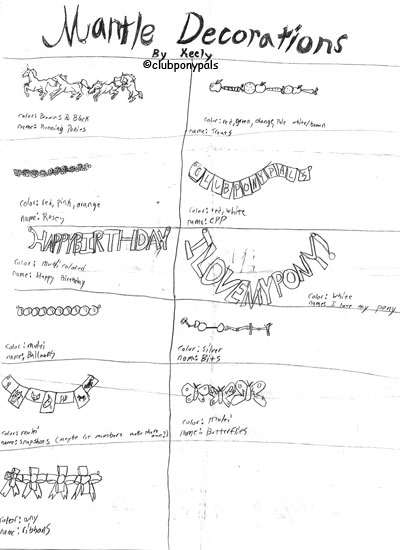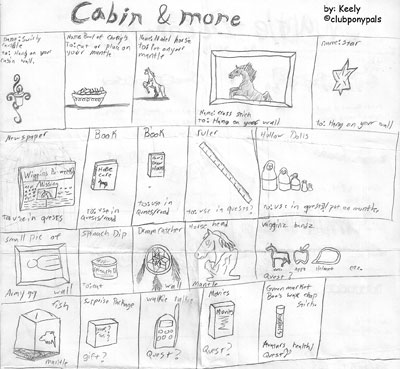 by babyb178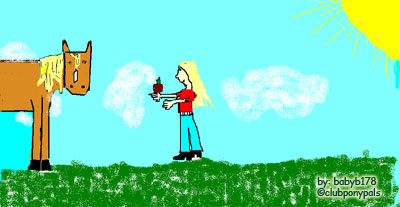 by Chelsea2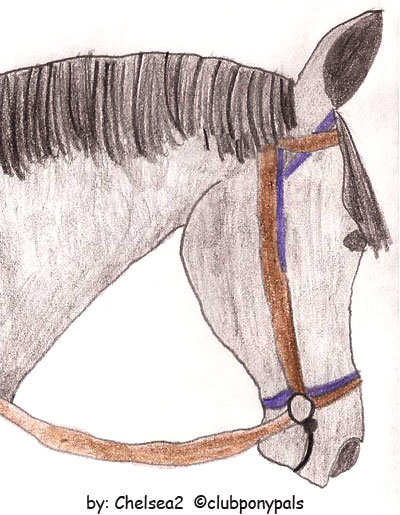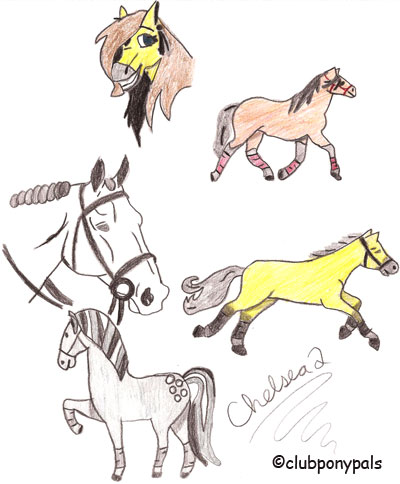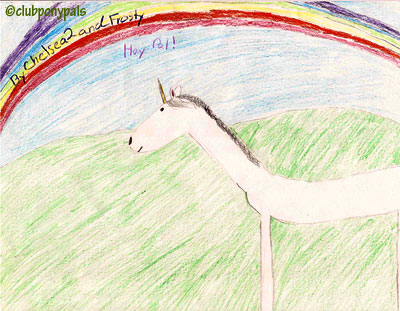 by Kaitlin2010
Foal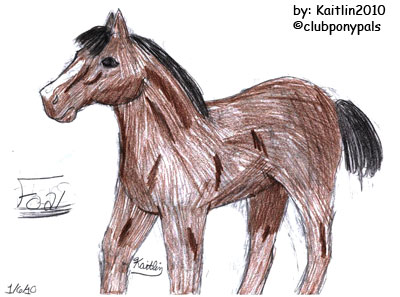 For PineClan: Warrior Cats

by Nat2




Click to Join the Role Play Club on CPP
My artwork for the PineClan: Warrior Cats plaque, club is led by myself and Alice813!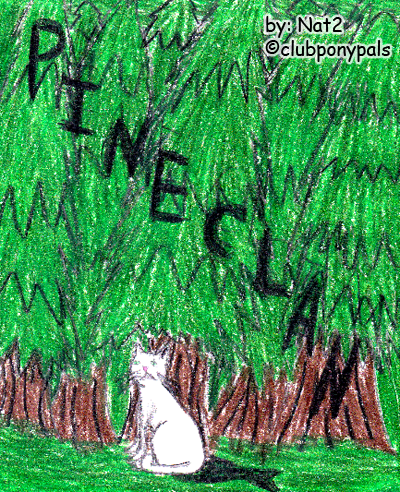 For Galloping Horses Ranch
by Chelsea2



Click to Join the Role Play Club on CPP
Map of Galloping Horses Ranch!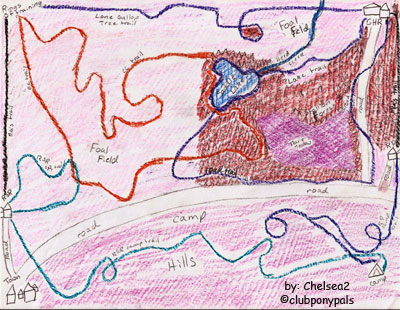 Card for the Galloping Horses Ranch!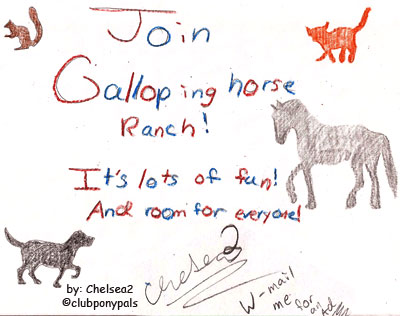 For Water Wanders Role Play Club

by Chelsea2


Click to Join the Role Play Club on CPP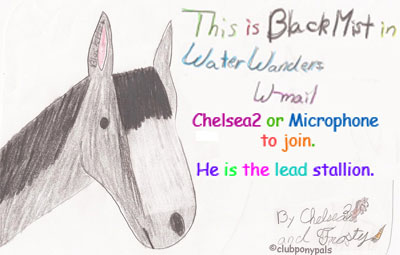 by sweetcandy663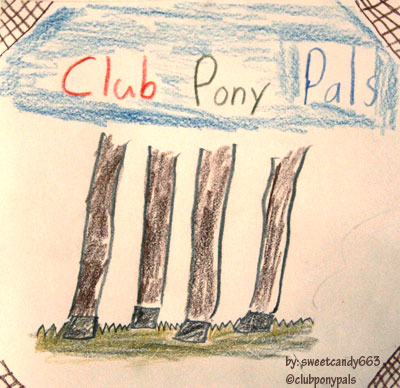 by Puffsacool456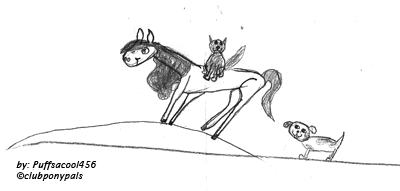 by Warhorse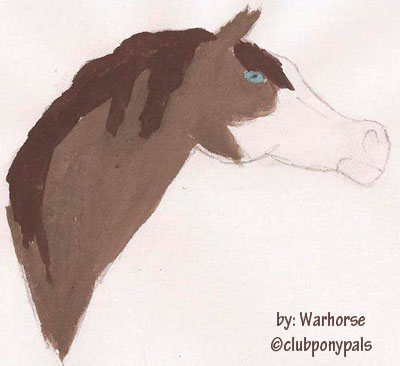 This Issue's Winning Postcard
by vegan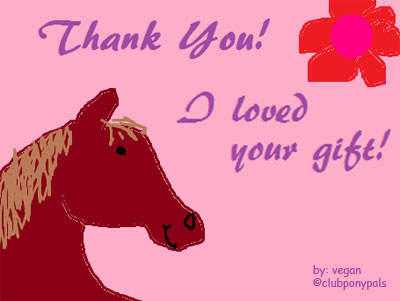 by AlexandraAlways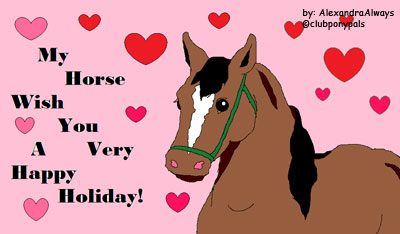 by Captainpony274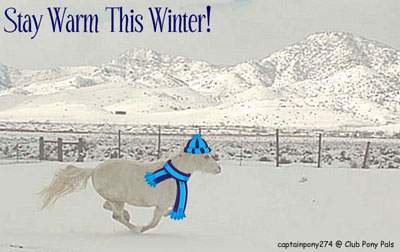 by Maid Mairain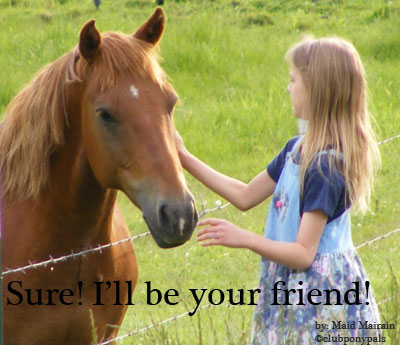 Other Postcard Entries
by KittenKaboodle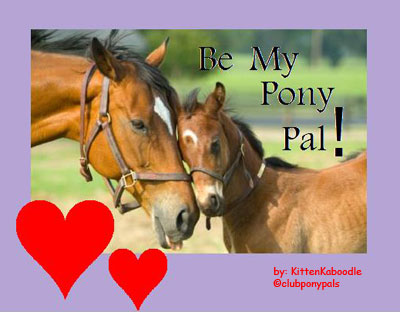 by AlexandraAlways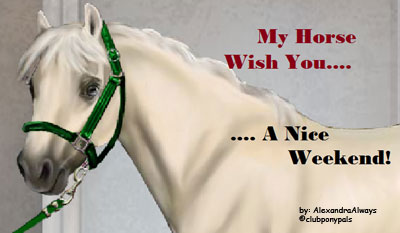 by Crusinpaint123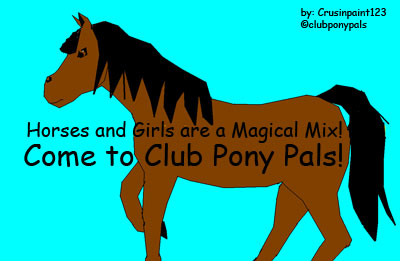 by Minty1612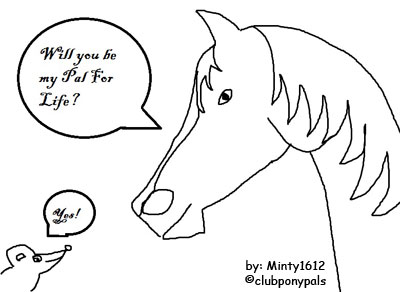 by Chelsea2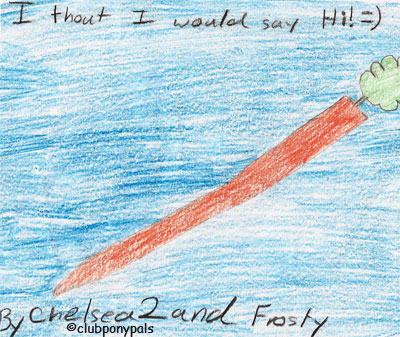 Winning postcard entries each issue get 200 Wiggins bucks. All art must be original, it cannot include clip art or copyrighted images.
If you want to enter, send your original art to Contests@ClubPonyPals.com or mail it to:
Club Pony Pals
16654 Soledad Canyon Road #382
Canyon Country, CA 91387 USA
Dear Pony Pals

Send in your photos, stories and drawings for our contests.

e-mail them to Contests@ClubPonyPals.com or mail it to:

Club Pony Pals
16654 Soledad Canyon Road #382
Canyon Country, CA 91387 USA

The first printing of collectable stickers is almost gone. Get yours now, if you want a sticker and bookmark make sure and include a mailing address where we can send it.

Please include your user name and the email address you used to register in your letter, too.

Webmaster
Play These Games to Earn Wiggins Bucks

Play these to earn bucks! Each issue of the newsletter, the highest scoring

Scavenger Hunt
Winner gets 3000 Wiggins bucks,
next nine members scores below that get 500 bucks each.

rachel012

horseten

nippenose

Thunder8872

clp642

thatsjustdandy

jacintahoney

kearstinwilliams

RiverStream

Lover3

horseegirl122

Pony Pal Derby
Race your pony to earn Wiggins bucks!
Each issue of the newsletter, the derby game's highest scoring player
earns 3000 Wbucks.
500 Wbucks goes to each of the next nine highest scores.

tangobaby

lor344

ShinyHorse

Mad161718

solmalfoy

RogueMustangMare

Lizzy1

shinabella

LightningStriker

petara

Micey

<![if !supportEmptyParas]> <![endif]>

Math Games
High scoring players in addition,
subtraction or multiplication earn 500 Wiggins bucks,
next nine players who have high scores earn 100 bucks each.

Add Like Mad

wombat165

talktothehoof

JessbaBaker

jazobott

dogs2468

Hikaru

Gypsy_Horse

strrider

biebs

OmaMary

<![if !supportEmptyParas]> <![endif]>

Subtraction Action

wombat165

JessbaBaker

talktothehoof

strrider

Tenley Swope

Akitalover

Gypsy_Horse

bailey pilgrim

vegan

Agnetha

<![endif]>

Multiplication Station

pressley

Gypsy_Horse

diamond 234

jazobott

Jenny

buckweed101

Rosies Baby

Lizzy1

Ronobear

blackcat2193

This Issue's Cross Country Course Winners:

Cross Country North

lbbandsbb

Ringmaster

nippenose

echo141

jacintahoney

Cross Country South

Pastel

Paint The Wind

RogueMustangMare

Akitalover

cmrmoo
Pony Pal Thoughts for the Day:
"If you're ready for the ride, Be ready for the fall. "
Shinabella

_____________________
"Never approach a bull from the front, a horse from the rear or a fool from any direction. "
Whiskywoo
_______________________
" Wherever you are Pony Pal, I'll be there too. Even if I'm not physically there, I'll still be with you in spirit. Whenever you need me Pony Pal, I'll be here at the right time. Even if I am hours away, you could always call me and I will answer. We will be forever Pony Pals"
YellowFang