Volume 3 Number 20
Thanksgiving Week
November 23-29, 2009
Club Pony Pals News
Dear Pony Pals

As promised last week, a lot of things are going on at Club Pony Pals. For example, starting this week our Wiggins Weekly newsletter is not being emailed to members. It is always posted online on Mondays.

From now on, members will get an email whenever they get a present, a w-mail or a gift. If you send a card or w-mail to a pal, that pal will get an email that tells them you're trying to contact them.

On the tech front, CPP has a new home! It is now hosted on cloud servers! That means our site and its games will play better and faster for all our thousands of new members.

And now you can get paid to play -- Scavenger hunts are here! Each week one CPP member with the fastest time wins 3000 Wiggins bucks. The four next-highest scoring members get 500 Wiggins bucks each. Scavenger hunts are like quests-- but winners can earn big prizes.

Our game changes all the time, if you log in and weird things seem to happen, clear your computer's cache. See the instructions here to learn how.

Everyone here loves ponies, and our site has some great ways to meet other pals. Click here to learn more.

Coloringcontest #6 winners are

under 10 years old
winner Lisa11 & Sparky
runner-up dakota&tabby & Dakota

10 years and older
winner ZebraWonder & Broken Dreams
runner-up bertalina & Sapphire

Our November story and poem contest deadline is Monday, November 30th. Make sure and get your entries in to us on time!

Members ask me all the time "how do I earn more bucks?" Anybody who wants more Wiggins bucks is missing out if they don't enter one of our contests! Details are below. We always need good cartoons, they should be in black and white.

Pals,



Pony Pal Contest Calendar
| | | | | |
| --- | --- | --- | --- | --- |
| contest name | deadline for entries | voting starts | winners announced | prize amount (in Wiggins bucks) |
| Jigsaw puzzle contest | every Friday | | in Wiggins Weekly | 500 to each winner |
| | every Friday | Monday | in Wiggins Weekly | 500 to artist, 500 to caption winner, 100 to caption runner-up |
| November Story Contest | November 30 | December 5 | December 7 | 3000 1st place, 500 runners up |
| | December 12 | December 14 | December 28 | 1000 1st place, 500 runners up |
Jigsaw Puzzle Contest Winner

by savanna & midnight

Winners each get 500 Wiggins bucks. If you want to enter, send your art to the Contests@ClubPonyPals.com or mail it to:
Club Pony Pals
16654 Soledad Canyon Road #382
Canyon Country, CA 91387 USA
If you want a sticker and bookmark make sure and include a mailing address where we can send it!
Cartoon Caption Contest -- This week's caption winner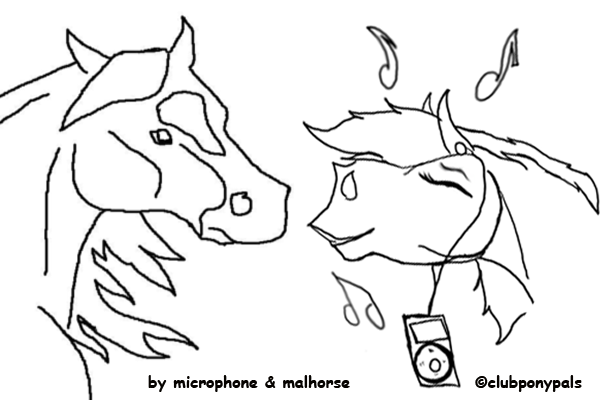 These kids nowdays..... by Jane & Paint
This winning caption's writer got 500 Wiggins bucks.
The runner-up caption below wins wins 100 bucks.
Stallion: Modern technology...........it's a life-breaker.........
Mare: Woo Hooo!!!!! I'm SO glad I stole this from the humans!!!
by Britnie & Shadow
Vote for your favorite caption for this cartoon --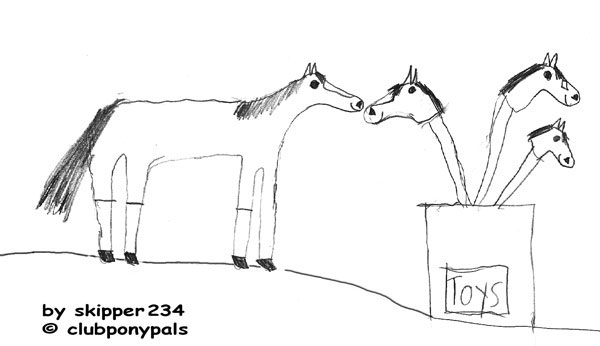 Write a caption for this cartoon --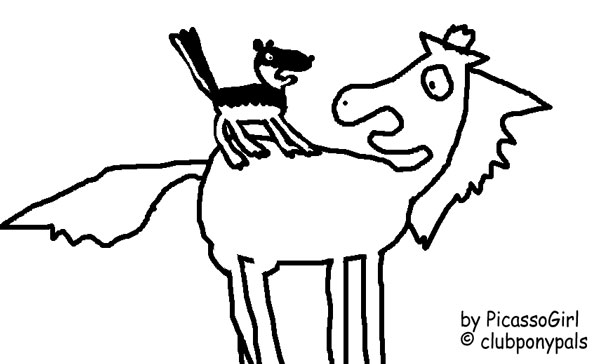 What's your suggestion for a funny caption for this cartoon? Deadline is Friday. Email it to the Webmaster

Look for the entries in the next week's e-newsletter and vote for your favorite.

Winning caption gets 500 bucks, runners-up get 100 W bucks each. Captions should be short.

or draw a cartoon --

We are looking for cartoon artists, too. Draw one and email it to us by Friday.

If it is selected, you can earn 500 Wiggins bucks! Hint -- for this contest, draw your cartoon in black and white. If you want to enter, send your art to the Contests@ClubPonyPals.com or mail it to:

Club Pony Pals
16654 Soledad Canyon Road #382
Canyon Country, CA 91387 USA
Member art gallery
Here are some drawings of horses for the newsletter. I hope you like them.
Skipper234 & Acorn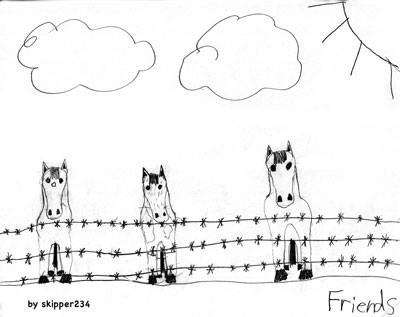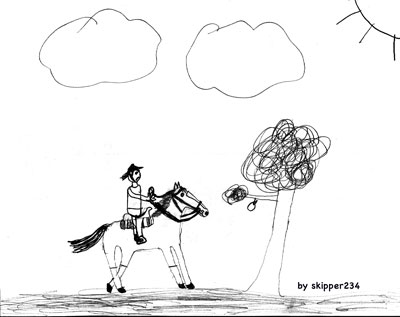 Member Photo Gallery
Hi CPP!  Here are some pics of me and Casper!
Keely & Bicentenial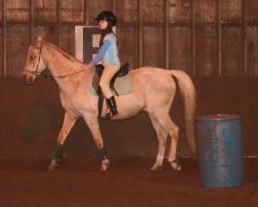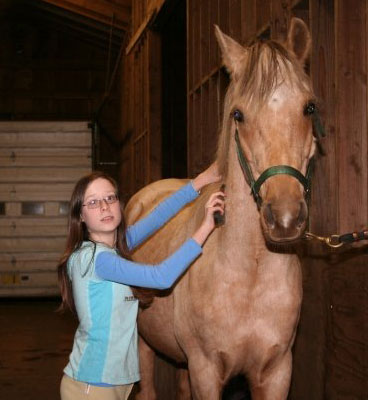 by Hope & Gold Dust
dear webmaster this is a  picture for the Newsletter Here is a picture of my fav. pony of course I like all ponies but I especially like this one.his name is Silver. love hope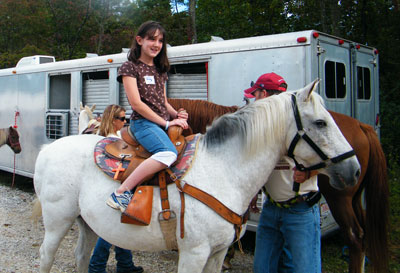 Here's a very blurred picture of me dismounting a horse called Billy Joe with some help. Billy is a very tall horse. She's a standardbred and I think she used to sulky race. Pippa & Hawk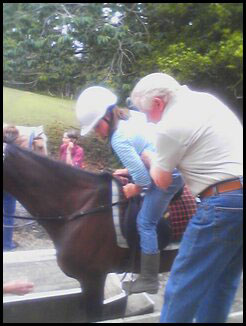 from ILoveMyHorseRingo & Ringo
The Red Roan is my Paso Fino x Thoroughbred Gelding named Desert Minuet (Ringo). He is eleven years old and LOVES to jump. I love him more than anything in the world! The red dun Quarab is my best friend Zoey (wildfirerox & Wildfire). We did a gymkhana together and it was fun!!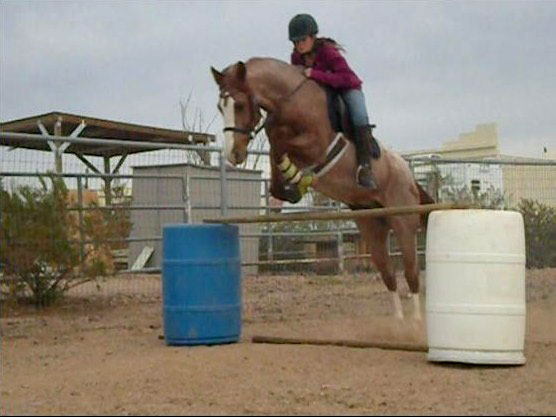 When Ringo and I jumped 3' 6". I am sooooo proud of him!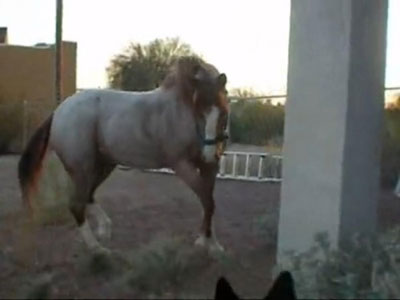 Ringo was playing and he was prancing and wanted me to run with him, he looks sooooo pretty!!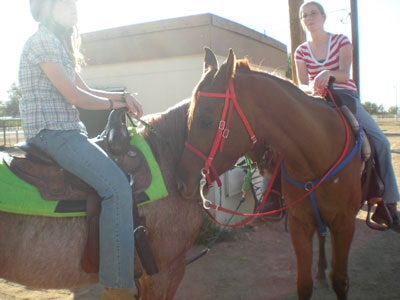 Wildfire and Ringo are best friends and were leaning against each other and sleeping. Its was adorable!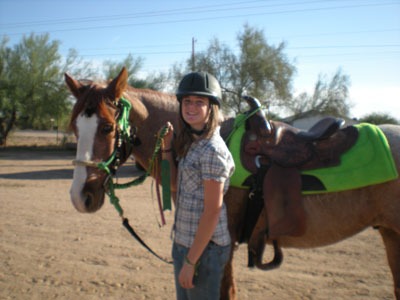 A picture of me with the ribbons I won, Zoey got a 2nd place and two fourths places, I got one fourth place and two fifth places. she did better than me, but its ok, i had lots of fun! I'm soooo proud of Ringo!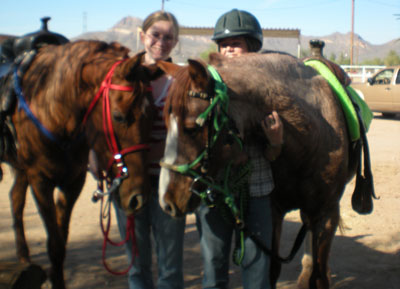 A Portrait of Wildfire and Zoey, and then Ringo and I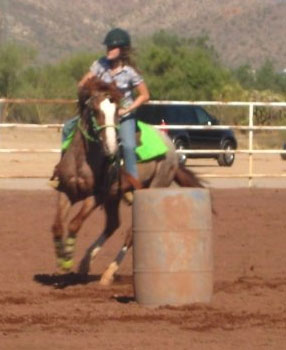 Me going around a barrel for the speed barrels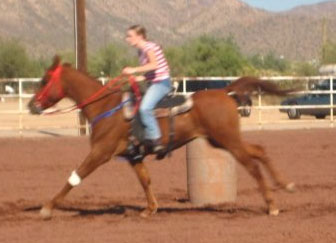 Zoey going around a barrel. Her and Wildfire are a natural!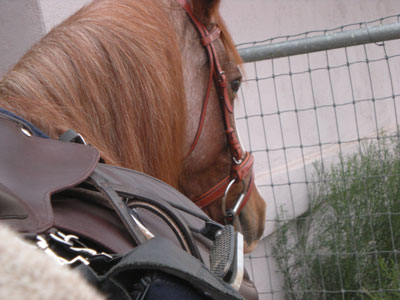 A picture I took of Ringo in one of my english saddles. (I ride mostly english)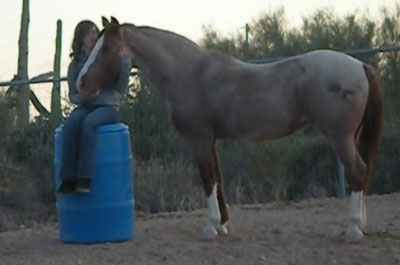 A full shot of Ringo with me sitting on a barrel I am: ILoveMyHorseRingo &Ringo
New Club Pony Pals Postcards
Send in your card design today!
I have a colored version of an appaloosa, my favorite breed. :) If you ... use the colored picture ..., then don't put any captions under it, unless you put Appaloosa X-mas Horse or something to that effect. Thanks!
raennior49 & Serena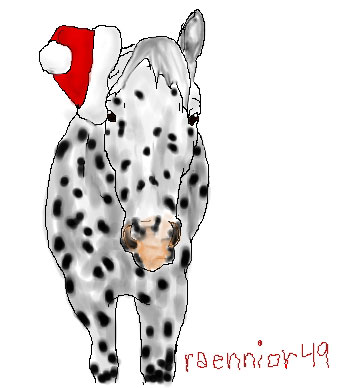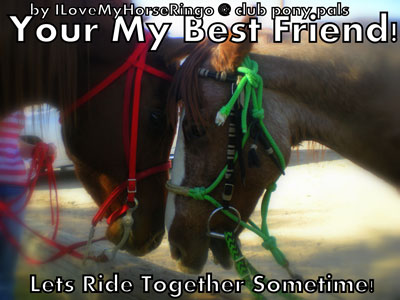 Postcard artists now get 200 Wiggins bucks for sending in a postcard. If you want to enter, send your art to Contests@ClubPonyPals.com or mail it to:
Club Pony Pals
16654 Soledad Canyon Road #382
Canyon

Country, CA 91387 USA
Member clubs!
Hang Club Plaques in a cabin show that you belong. Check Member clubs on our new Club Plaque page. All new clubs must submit a club plaque drawing to be listed. If you cannot make a plaque write to Contests@ClubPonyPals.com and we can have Mrs. Crandal or Admin3 our new staff artist help you out.
Dear Pony Pals

Send in your photos, stories and drawings for our contests.

e-mail them to Contests@ClubPonyPals.com or mail it to:

Club Pony Pals
16654 Soledad Canyon Road #382
Canyon Country, CA 91387 USA

If you want a sticker and bookmark make sure and include a mailing address where we can send it!

Please include your user name and pony name in your letter, too.

Webmaster
Top High Scores from last week
"Crandal's Cross Country Course going North"

11001001

chelsea2

Goingbreeze

*SnowGirl*

Jesusgirl96

Lizette

black

Sharp

birdy286

Sharp

<![if !supportEmptyParas]> <![endif]>

"Crandal's Cross Country Course going South"

allyalli0

*andreea*

savanna

11001001

black

Fanilow

Ast

HorseCrazyMGirl

Tiff131313

kmashcraft

"Main Street Matchup"

1rachelberry

GRE0002

ruffianrules4ever

luckyhorseshoe62

Met

RascalHuggins

live2ride8

Kigerlover

chinook21

Play these to earn bucks! Each week, that week's highest scoring

Scavenger Hunt
Winner gets 3000 Wiggins bucks,
top four scores below that get 500 bucks each.

"Scavenger Hunt "

horselover40592

*andreea*

Hope

allyalli0

Sham_Slam


Math Games
High scoring players in addition,
subtraction or multiplication earn 500 Wiggins bucks,
next nine players who have high scores earn 100 bucks each.

"Add Like Mad"

JackAttack15

RustyGirl

vshaffer

GrayWolfGirl

Jojo11

princess9903

11001001

katie_95

Blacky8

Ashlynnrain

<![if !supportEmptyParas]> <![endif]>

"Subtraction Action"

GRE0002

JackAttack15

Blacky8

RustyGirl

ponypalzxx

Jojo11

Jesusgirl96

Devanni

11001001

*andreea*

"Multiplication Station"

Jojo11

audilady

RustyGirl

Dani Jen

Lye12

JackAttack15

cash

MissHorseCrazy

lolls

crystal20
Pony Pal Thoughts for the Day
Never undertake anything unless you have the heart to ask Heaven's blessing on your undertaking!
Lichtenberg, 1764-99

____________
The shoe that fits one person pinches another, there is no recipe for living that suits all cases.
Jung, 1933


____________

You can wash your hands -- but not your conscience.
Savvy Sayin's, Ken Alstadt