Volume 4 Number 7
August 21 - August 28, 2010




Sleepover On Friday August 27
It is almost Fall in Wiggins. Pam, Anna and Lulu are getting ready for school to start at Wiggins Elementary. They asked that all their friends have a chance to share their excitement as summer comes to an end at this summer's last sleepover, from 6-8 pm Eastern time on August 27th.
To join our sleepover, click on the Live Moderated Chat and see who else is at our party! There will be a gift, just ask Lulu for the award.
New End of Summer
Sleepover Award!

by:Gilian
Ask Lulu for your award
at the sleepover August 27
Winners for Coloring Contest # 15

3000 WB to winner, 500 WB to runner up

Age 10 and Under
Hand Colored

Winner: Kaitlin2000
Runner Up: Viviana A.
Age 12 and Under
Computer Colored
Winner: Microphone
Runner Up: skyberry
Age 11 and Over
Hand Colored
Winner: RustyGirl
Runner Up: zennie98
Age 13 and Over
Computer Colored
Winner: JazperLeeLet
Runner Up: LV
Click here to see Coloring Contest 15
CPP FaceBook News

So many of our over 13 members have asked us to make a way for them to enjoy ClubPonyPals via Facebook that we have started working on a way to do just that.

If you are a Facebook member, look up Pony Pals and find our new page. Remember, to join Facebook you have to be over 13 years old.

And no promises but we may even be able to make a version of our game....on Facebook!

Watch this newsletter for details.

Quests

New quests with a back to school theme are now live. Any time a member can not remember where their next quest starts, look in the upper right corner of the window inside the braided reins, for a green tab that says Find Quest. Click on it to see where the next quest starts.

Story Contest Deadline

August 31st is the deadline for stories and poems. Winners get 3000 Wiggins bucks and a trophy for their mantel. Get writing!

CPP Cookbook

Our CPP Cookbook still has room for plenty of recipes, please send your favorites to our Baking and Cooking club. If your recipe comes from a cookbook, please tell us which one. Got a favorite recipe that your family has enjoyed? Every recipe used in our cookbook wins 500 Wiggins Bucks. Dishes should be ones that our members have, well, eaten and loved!

Cabin of the Week Contest
Enter to win 1000 bucks for your decorating skills!



Taylor***




Laura Pony




LisaMarie


Last Week's Cabin Winner




EagleGirl

Send contests@clubponypals.com an email telling us the username's cabin you want to enter. Rules are: Each week three cabins will be chosen from the entries for member voting. Members can enter enter as often as they like, but winners cannot enter this contest again for six months.

Look for more new fun furniture items soon. Have a request
for something you want to add? Let us know!
Drawing of the Week Contest
by Maid Mairain

"Anna and Angel" is a painting of a pony I once rode for 6 hours straight.
She was blind in one eye but she was rightfully called Angel.




by Anniepk

Winner gets 500 Wiggins bucks, and their art is made into a painting for members' cabins. If you want to enter, send your art to the Contests@ClubPonyPals.com or mail it to:
Club Pony Pals
16654 Soledad Canyon Road #382
Canyon Country, CA 91387 USA
If you want a sticker and bookmark make sure and include a mailing address where we can send it!
Cartoon Caption Contest -- This week's caption winner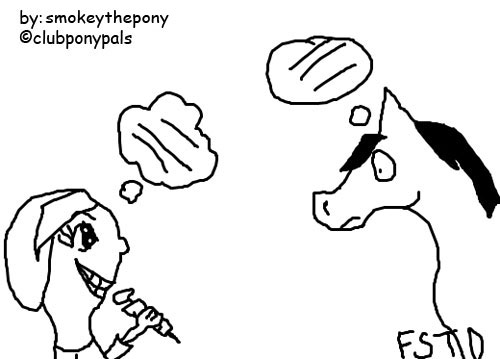 WINNER:
Girl: Come here pretty pony! Time to get your shot! *thinks to self: Mwahahahaha!!* Horse: Oh dear god. by: ajaxsluver101


RUNNER UP:
Horse: Gulp why me i DON'T WANT TO GET A NEEDLE!!! hELPI AM SCARED!!. Doctor: HEHEHE this won't hurt. ALOT!!HAHA. Horse: Gulp! no no no no! I will not let that neeedle come near me. by: crusinpaint123


This winning caption's writer got 500 Wiggins bucks.
The runner-up caption gets 100 bucks.
Vote for your favorite caption for this cartoon--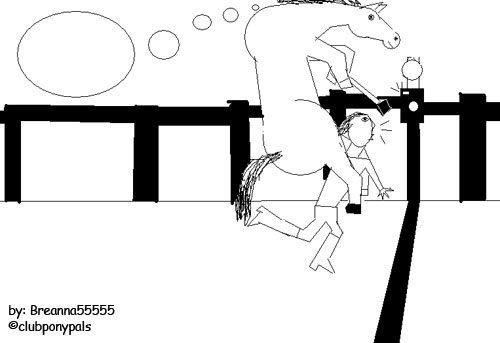 Write a caption for this --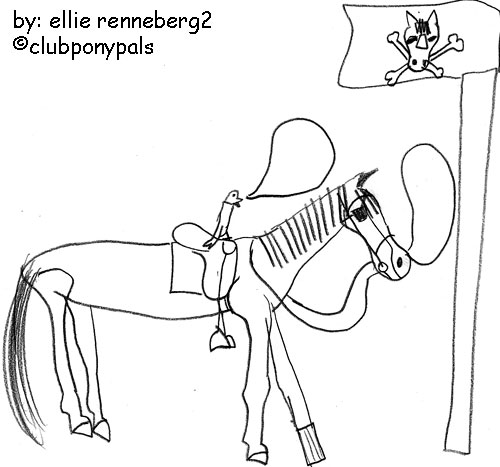 by Ellie Renneberg2
Can you write the winning funny caption for this cartoon? Deadline is Thursday of this week. Email it to Contests@clubponypals.com
Look for the entries in the next week's e-newsletter and vote for your favorite.
Winning caption gets 500 bucks, runners-up get 100 W bucks each. Captions should be short.

or draw a cartoon --

We are looking for cartoon artists, too. Draw one and email it to us by Thursday.

If it is selected, you can earn 500 Wiggins bucks! Hint -- for this contest, please draw your cartoon in black and white. If you want to enter, send your art to Contests@ClubPonyPals.com or mail it to:

Club Pony Pals
16654 Soledad Canyon Road #382
Canyon Country, CA 91387 USA

Envelope Art Contest! Win 100 Wiggins Bucks!
by Nat2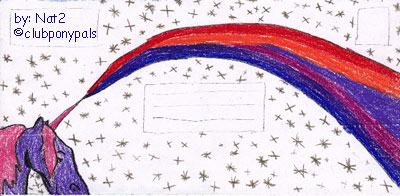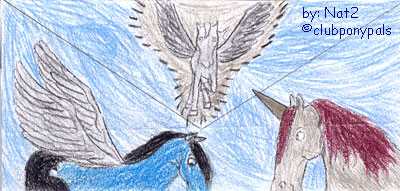 Letter from EagleGirl: Clicker Club Training Column
How to Begin Clicker Training:
Charging the Clicker
This week we are going to talk about how to begin clicker training. The first step in clicker training is to teach your animal that the click is followed by a treat. This is called "charging the clicker". Some trainers skip this step, others swear by it. I personally like it, because it is easy, it is fun, the animal enjoys it, and when you are done you know for a fact that the animal understands that the click means something positive. And when you are finished, both you and your animal have had success! So I love this part!
To charge the clicker, you need a clicker, your treats and treat bag, and your animal friend. For purposes of explanation I am using a pony. Since I am right handed, I have the clicker looped on my left wrist, and I feed treats with my right hand. I use a canvas nail apron for a treat bag. So, you put on your treat bag, loop your clicker over your wrist, and go out to your pony. Love on him, pet him, do whatever you usually do when you go out. Then you are ready to charge the clicker. Stand in front of your pony, and take your hands off him. Put a treat in your right hand and close your fist around it. Put your hand at your side. Stand for a moment or two, then click. Immediately move your hand to the pony's muzzle, opening it so he can get the treat. Put another treat in your hand, put your hand at your side, wait a moment, click After the first few treats, you can wait a second or two before moving your hand to treat your pony. Watch your pony. Does he begin to look for the treat? If so, this means he is associating the sound of the click with the appearance of the treat. Once he begins to do this, you can move to the next step. Wait until you click to reach for the treat. Click, then reach into your bag and pull out the treat, then offer it to him. When you begin your clicker training, the timing of the treat is secondary. The timing of the click is the most important thing, because it marks the exact moment the pony exhibits the behavior you want. But while you are charging the clicker, you don't have to worry about that. You are simply teaching him that the click is followed by a treat.and immediately treat. Repeat this process as often as you need to.
How do you know when he "gets it"? Simple. You observe him. Clicker training is not only going to help your pony/dog/cat/other animal learn new things painlessly and enjoyably, but it is going to sharpen your powers of observation, and build a bond between you and your animal. You will find as you progress that you will become more and more in tune with each other. To me, this is one of the very best things about clicker training!
There, now you have "charged the clicker", and your pony understands that when he hears a click, he gets a treat! Some animals require one session. Other animals require a couple of sessions, or even more. My mule got it after about three clicks. My neighbor's horse needed several sessions, but he did finally get it.
Next week we're going to talk about the basic tenet of clicker training - breaking a task down into tiny steps. Happy clicking!
~ EagleGirl
Member Photo Gallery
from swimmer juli
hi! this is SJ :) and here are some pics of my fish, Kaito!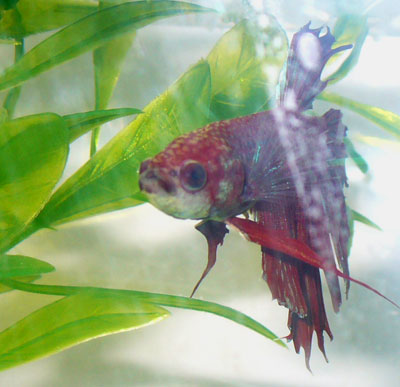 Kaito: whats that odd contraption?... i want fooodddd!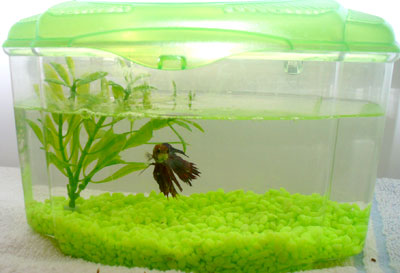 (in fishie5) he is hiding from my camera, he doesn't like the flash.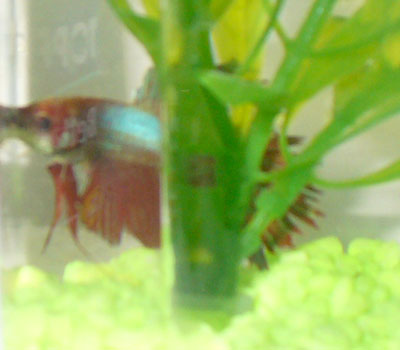 (in fishie1) i coaxed him out of the "bushes" with his favorite, freeze- dried bloodworms..yum! sorry for the messy towel :) it just has food on it.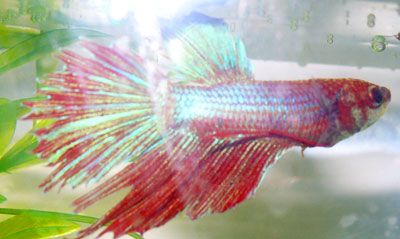 from Britnie
Shadow is the pony that is bay and has a blue halter.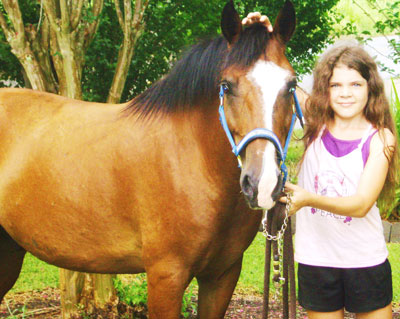 Oracle, the new horse my mom got!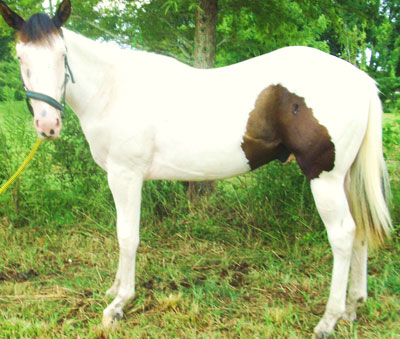 Achilles is the golden palomino horse.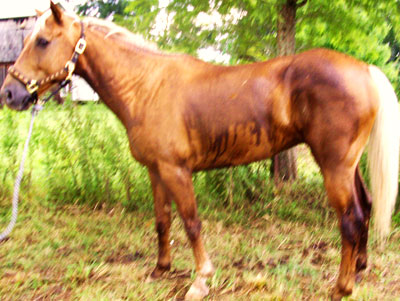 Crete is the chestnut, who also has a blue eye.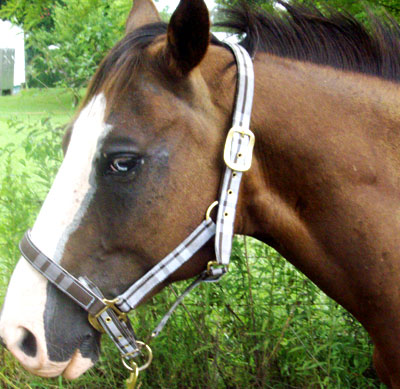 from LisaMarie
Me in the background with Black Knight and Red Fire.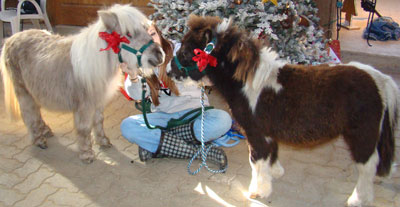 from Ponypals100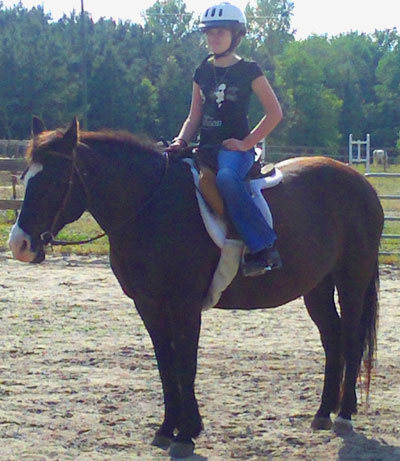 from Misspippy
Hey CPP, it's Misspippy, just feeling the urge to send in some photos:)
Okay, so YES i was little in these pictures, so no I don't look like that anymore:). I'm petting the little pony Misty I used to ride when I was little, unfortunetely, she had to be put down last year.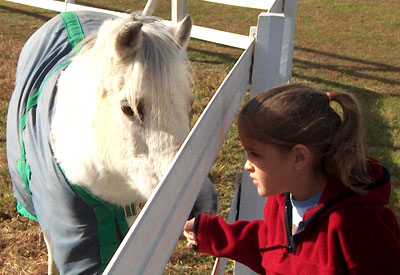 Another picture was me petting a HUGE draft horse on vacation!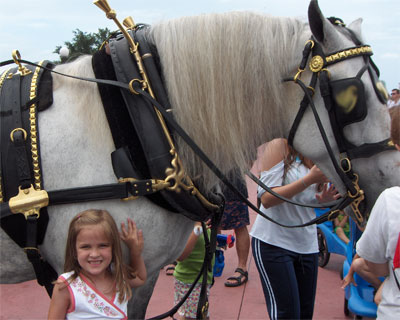 Me cantering a very winter-coated pippy in a dressage test :D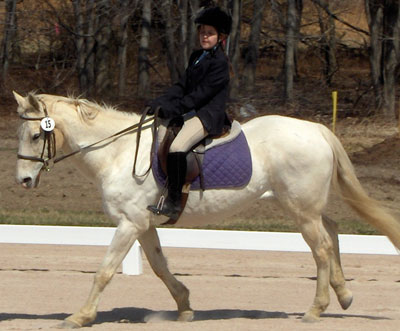 from Tigertrouble
Hi! I have some pics here with me in! The pony with her coat on is Rosie. She's a beautiful Brown pony aged 8. She's Laylah's pony. I do not know her breed, you'll have to ask Laylah!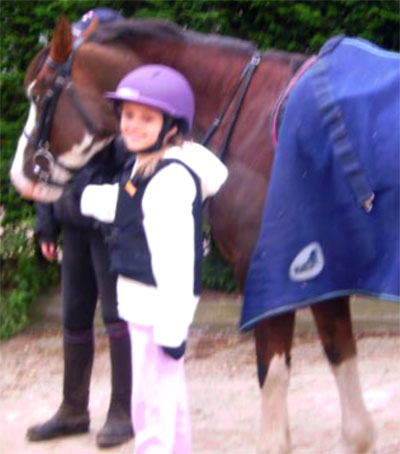 There's Moonie giving me a kiss and pushing me away! Moonie is a 14.2h.h brown fell pony, sadly I have outgrown her. Moonie and Rosie are best friends! These pics are 2 years old, I think they were taken in 2008.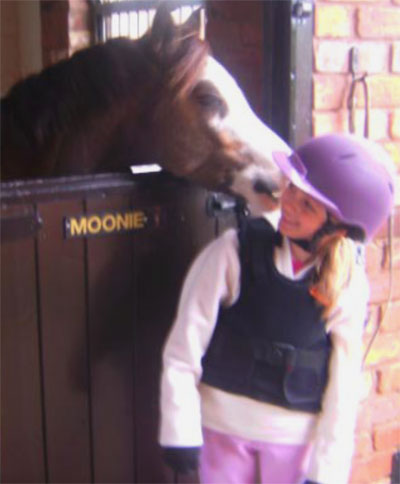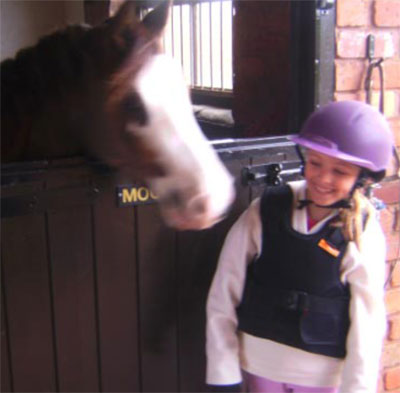 Well Best Wishes, tigertrouble! xxx

PS:Sadly Moonie was only 5 when she died from a horrible illness. I will never forget her.
Love you Moonie! Now your on Club Pony Pals! xxxxxxxxxxxx "Neigh!"
Member Art Gallery:
by Ajaxsluver101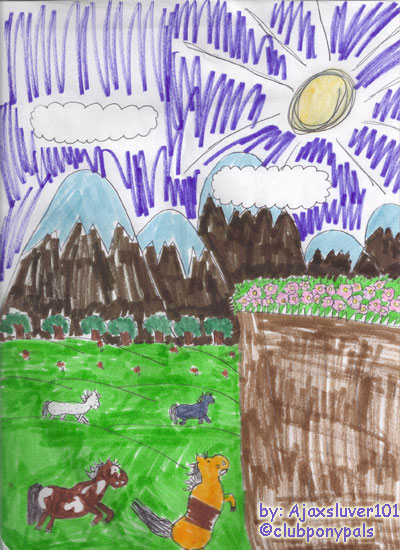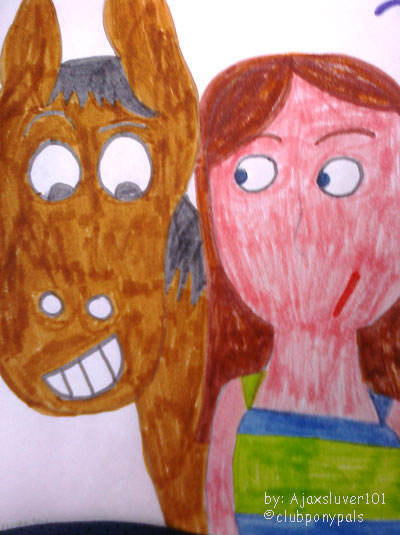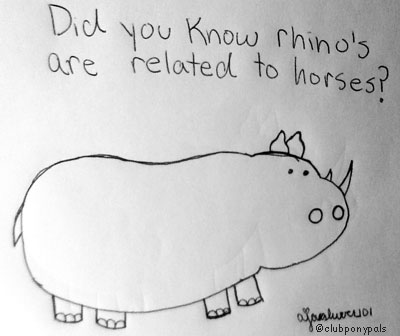 by 123lalachacha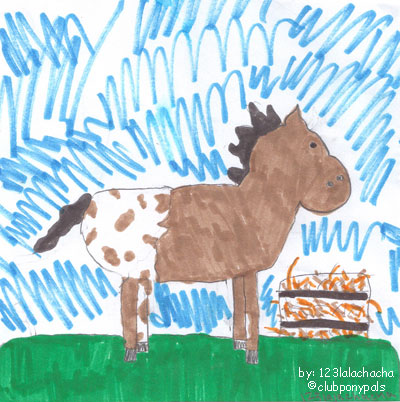 by Apples24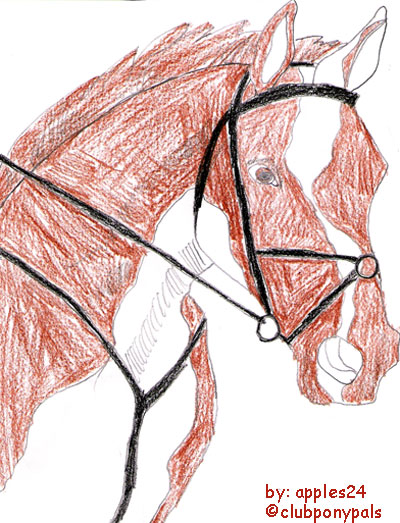 by Carolol10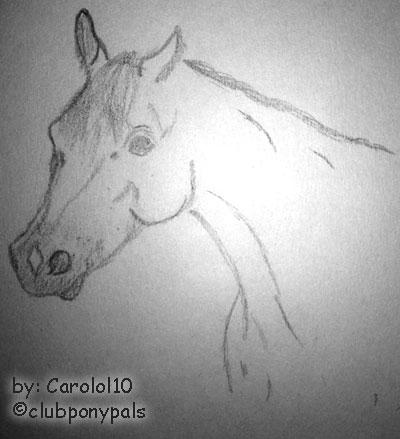 by Goofybeeps180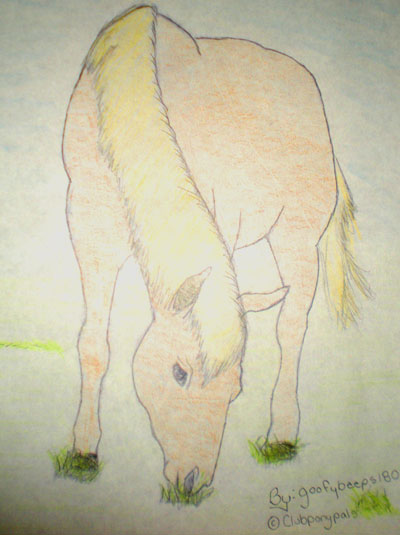 by Maid Mairain
Snow White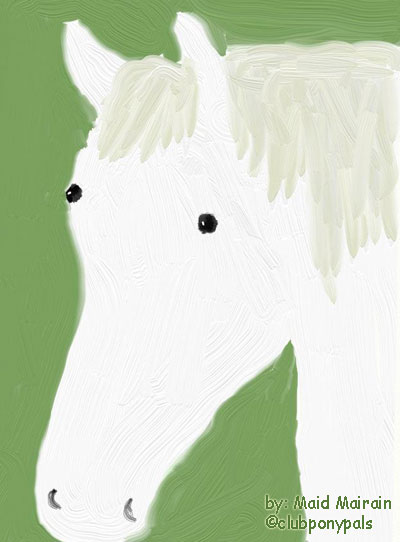 The "Dora made into Acorn" is a painting I did of a horses across the road named Dora (We do not own her) I made the painting on this neat drawing thing on our computer. She looks a bit like Acorn.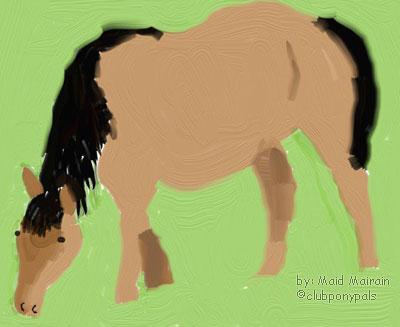 The Black Horse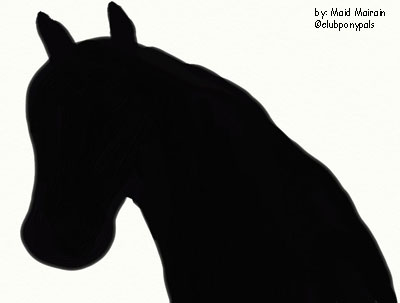 by T1e2s3s4o5r6a7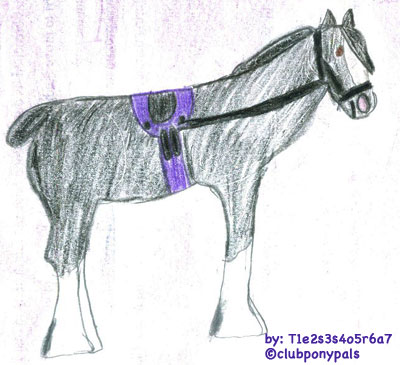 This Week's Winning Postcard
by Crusinpaint123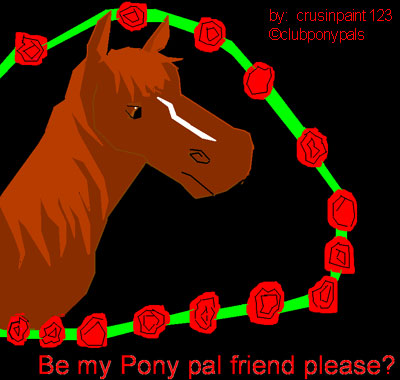 Other Postcard Entries
by Kazzandra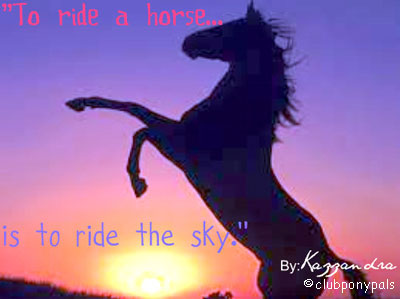 by EagleGirl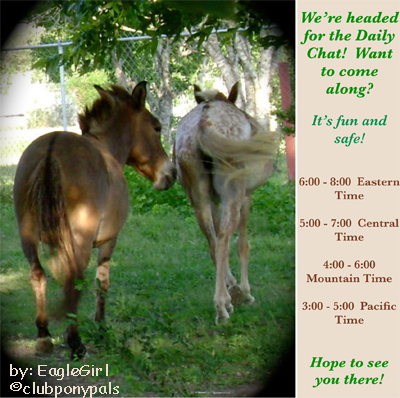 Winning postcard entries each week get 200 Wiggins bucks. All art must be original, it cannot include clip art or copyrighted images. If you want to enter, click on the link below.
Play These Games to Earn Wiggins Bucks

Play these to earn bucks! Each week, that week's highest scoring

Scavenger Hunt
Winner gets 3000 Wiggins bucks,
next nine members scores below that get 500 bucks each.

"Scavenger Hunt "

EHL

ole miss

HorseRidingQueen

rene

caroline97

muffin1013210132

CheddarLov

cinnimon

santana

Pony Pal Derby
Race your pony to earn Wiggins bucks!
Each week the derby game's highest scoring player earns 3000 Wbucks.
500 Wbucks goes to each of the next nine highest scores.

"Pony Pal Derby"

Dollie

RogueMustangMare

Jessie_198

emi_bunny

Carolol10

LunaLight

Lianna Tiki Cruise

horse_freak4ever

Kazzandra

Zanrio

<![if !supportEmptyParas]> <![endif]>

Math Games
High scoring players in addition,
subtraction or multiplication earn 500 Wiggins bucks,
next nine players who have high scores earn 100 bucks each.

"Add Like Mad"

wombat165

LunaLight

orperry14

CoolGuy

missy30

Goofybeeps180

Nanna06

eatsleepjump

Hiiny9

JAD

<![if !supportEmptyParas]> <![endif]>

"Subtraction Action"

wombat165

LunaLight

eatsleepjump

horseygirl00012

Jessba Baker

Chirgis

iselll

ashwells

horses48

Bella856

<![endif]>

"Multiplication Station"

SallyHorse

Jessie_198

LunaLight

marcia121

Hiiny9

ashwells

jogjed

JAD

cjsstable

BellaSara2240
Pony Pal Thoughts for the Day:

They are more beautiful than anything in the world, kinetic sculptures, perfect form in motion.
Kate Millett
Finally he said that among men there was no such communion as among horses and the notion that men can be understood at all was probably an illusion.
Cormac McCarthy All the Pretty Horses.
Horses and children, I often think, have a lot of the good sense there is in the world.
Josephine Demott Robinson