Volume 4 Number 6
August 14 - August 20, 2010




Next European Live Moderated Chat Friday the 20th
Our first-ever UK/European scheduled chat went well, complete with lots of North American early bird members who showed up ready to talk! (Member Helpful Hint - do not drop jam on your keyboard, it does not work as well afterwards.)
Our next cross-Atlantic chat will be Friday, August 20th from 4 - 6 pm London time, 11 am - 1 pm Eastern USA time, and 8 - 10 am Pacific USA Time.
Coloring Contest Art #16 has started! Vote for your favorite picture for our next Coloring Contest! The winner receives 500 Wiggins Bucks!
| | |
| --- | --- |
| | CPP's SAVE AMERICA'S WILD HORSE PETITION IS ON ITS WAY TO WASHINGTON- The American Wild Horse Preservation Committee and Madeleine Pickens of the Saving America's Mustangs are taking ClubPonyPals members' comments to Washington, D.C. by "Pony Express." Your comments are going straight to the top, along with 20,000 other letters that all demand an end to inhumane treatment of our country's free roaming horses and burros. |
Finally, I am hard at work on creating some new quests. The Pony Pals are getting ready to start at Wiggins Elementary school. Look for more news soon about the Wiggins Estate Mansion. Get ready for mysteries!
Don't forget, our very first ebook is available. Click here to see our new e-book, "The Club Pony Pals ABC Horse Coloring Book." With drawings by our very own talented members, our book is a great way for new readers to learn their alphabet--with ponies and horses, of course.
Our CPP Cookbook still has room for plenty of recipes, please send your favorites to our Baking and Cooking club. If your recipe comes from a cookbook, please tell us which one. Got a favorite recipe that your family has enjoyed? Every recipe used in our cookbook wins 500 Wiggins Bucks. Dishes should be ones that our members have, well, eaten and loved!

NEW
CLICK HERE for Our Pony Pal Contest Chart to Learn how to Get Wbucks
Cabin of the Week Contest
Enter to win 1000 bucks for your decorating skills!



123 lulu




DizzyDaizy




EagleGirl


Last Week's Cabin Winner




Maid Mairain

Send contests@clubponypals.com an email telling us the username's cabin you want to enter. Rules are: Each week three cabins will be chosen from the entries for member voting. Members can enter enter as often as they like, but winners cannot enter this contest again for six months.

Look for more new fun furniture items soon. Have a request
for something you want to add? Let us know!
Drawing of the Week Contest
by Britnie





by CloudyShadow

Winner gets 500 Wiggins bucks, and their art is made into a painting for members' cabins. If you want to enter, send your art to the Contests@ClubPonyPals.com or mail it to:
Club Pony Pals
16654 Soledad Canyon Road #382
Canyon Country, CA 91387 USA
If you want a sticker and bookmark make sure and include a mailing address where we can send it!
Cartoon Caption Contest -- This week's caption winner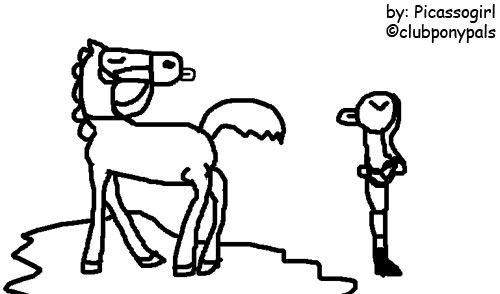 WINNER:
horse: You cheap person; you won't even buy a saddle! person: You won't even let me USE a saddle! By: Nat2


RUNNER UP:
Girl-" I don't like you anymore" Horse-"I don't like you anymore..uh oh." Girl-"uh oh? What's uh oh?"Horse-"I think I'm standing in sinking sand."Girl-"Bet you wish you hadn't dumped
me now! By: DTKLOVER


This winning caption's writer got 500 Wiggins bucks.
The runner-up caption gets 100 bucks.
Vote for your favorite caption for this cartoon--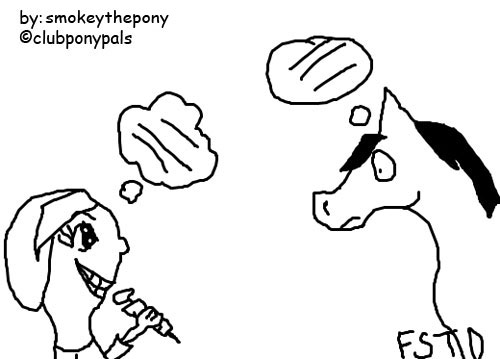 Write a caption for this --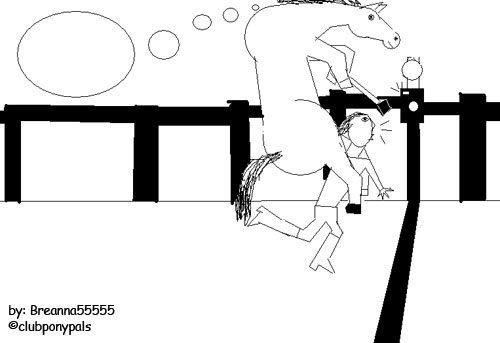 by Breanna55555
Can you write the winning funny caption for this cartoon? Deadline is Thursday of this week. Email it to Contests@clubponypals.com
Look for the entries in the next week's e-newsletter and vote for your favorite.
Winning caption gets 500 bucks, runners-up get 100 W bucks each. Captions should be short.

or draw a cartoon --

We are looking for cartoon artists, too. Draw one and email it to us by Thursday.

If it is selected, you can earn 500 Wiggins bucks! Hint -- for this contest, please draw your cartoon in black and white. If you want to enter, send your art to Contests@ClubPonyPals.com or mail it to:

Club Pony Pals
16654 Soledad Canyon Road #382
Canyon Country, CA 91387 USA

Envelope Art Contest! Win 100 Wiggins Bucks!
by swimmer juli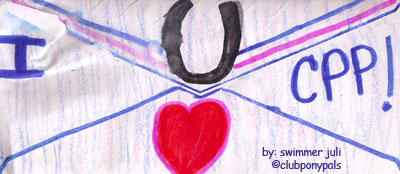 Letter from EagleGirl: Clicker Club Training Column
Some new folks have joined our clicker club, and we are delighted to have them! And, reports are starting to roll in as members share their experiences and triumphs using the clicker with their pets. If you have wondered what clicker training is all about, we'd love to have you join us!
When I first became aware of clicker training, I wondered "How do you know what to do?" I read some articles online, but I still didn't "get it". So I decided that it wasn't for me. I had a mule that had been abused, and after six months of trying I could still barely touch him. I wanted to try clicker training, but I didn't understand what it was all about, and I didn't want to try training him and then ruin him. So, I put the thought aside for a while. But I kept finding myself thinking about it, so I decided to look into it again, and this time I found a great site that actually had some videos. I watched a video of a darling little pony being clicked for working with traffic cones. As I watched the video, all of a sudden I got it! I understood what was going on! So I went back and read some more articles on clicker training, and this time they began to make sense to me!
I finally decided that my mule was ruined anyway, and that clicker training couldn't hurt him. So I told my husband that all I wanted for our anniversary was a clicker. He believed me, and the day before our anniversary he stopped at a pet store and brought home a clicker. The next day I had my first session with Little Man, my Welsh mule. It was very short, but we were on our way. That little clicker was the best present I could have gotten, and for the price of a clicker, and a lot of time, Little Man was finally freed from the fear that had consumed him ever since I had first seen him.
I think that it was important for me to not only read about clicker training, but to SEE it in action. It was a blessing that I found videos to watch. I also joined a clicker training group, and the owner of the group, was the same person whose site I saw the videos on. She clicker trains Icelandic horses, and websites feature videos and articles on clicker training.
Please have your parents search the internet with or for you. The Club Pony Pals site is one where you and your parents can be completely confident and relaxed, but the rest of the internet is not necessarily that way. You will find that having both the written word and videos of clicker training in action will increase your understanding immensely. W-Mail me if you would like more information.
~ EagleGirl
Member Photo Gallery
from Keely
3 squirrels on my lap...LOL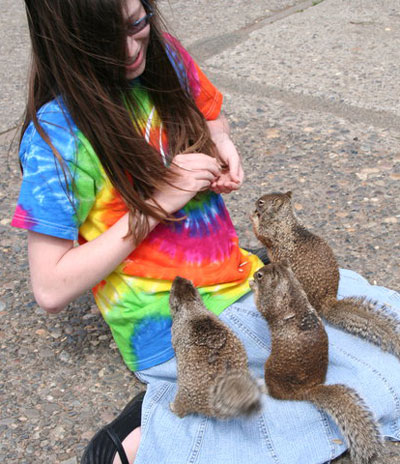 This is my cat Percy.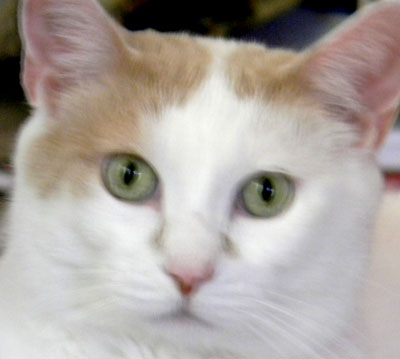 This is my new fish Samwise Gamgee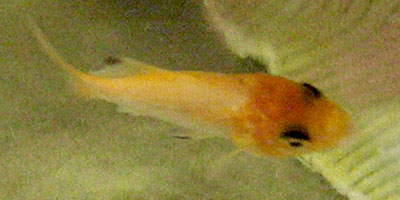 This is the laundry bag I sewed for teen camp this week, I CAN'T WAIT!
I shall see my BFF for the first time in nearly 3 years!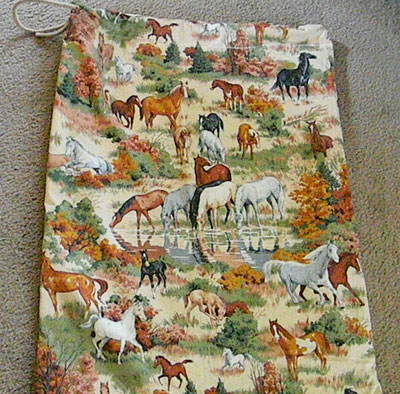 Raccoon that enjoyed the bird feeders we have one morning.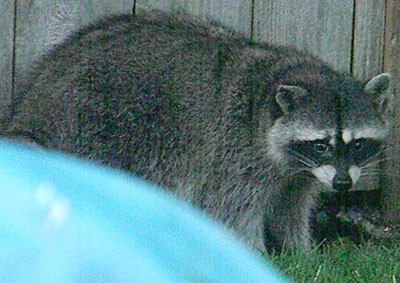 from Nat2, CoolGuy, and EagleGirl
I wanted to share some pictures of Nat2 and CoolGuy with our appaloosa hinny, Rosie. Rosie is a calm, gentle sweetheart. We've had her over a year, but haven't really ridden her; I've just led Nat2 and CoolGuy around in the back yard. So a couple of days ago we finally borrowed a bridle and a bareback pad from our neighbor, and also our neighbor's arena pasture to ride in. After only two days, Rosie is already responding to cues better, and she seems to be enjoying herself! The photos were taken by their dad, Cookieman! ~ EagleGirl
CoolGuy, Rosie, Nat2, and Walker, our neighbor's cat. Walker and the other cat came out of nowhere while CoolGuy was riding, and ran right under Rosie's nose, and Rosie never even batted an eyelash. Good mule!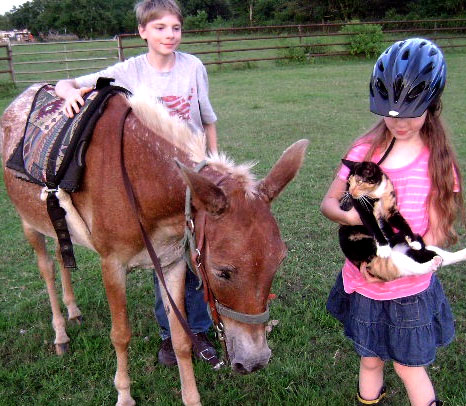 Nat2 and Rosie, ready to ride.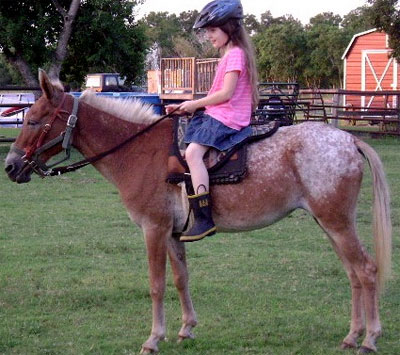 CoolGuy and Rosie, showing their best sides for the camera.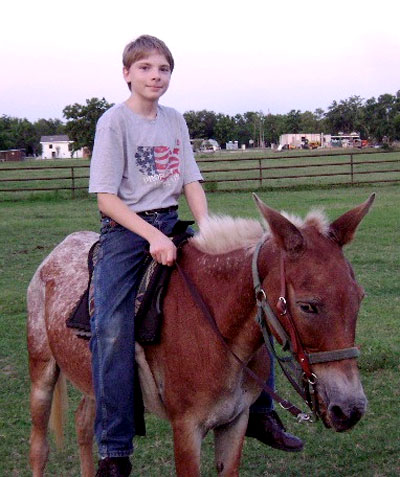 And they're off! Nat2 and Rosie enjoying their walk.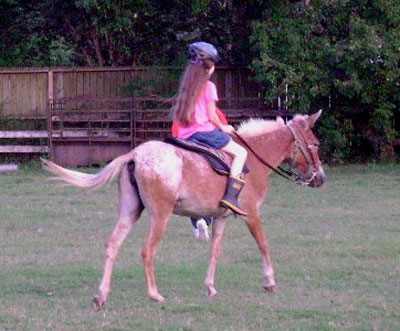 CoolGuy riding Rosie while Benito, our neighbor's gelding, grazes nearby.
from Ajaxsluver101
These are just some pictures of the lake. One is the view, the
other is just to show you how clear the water is.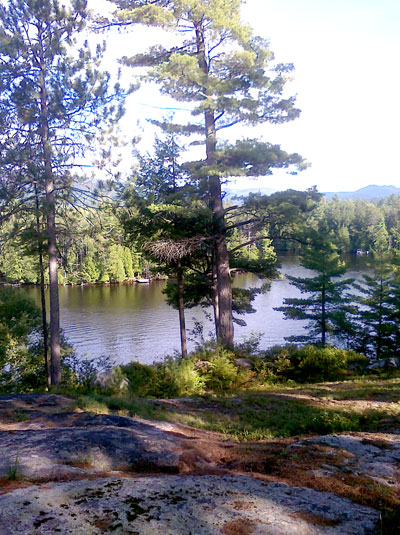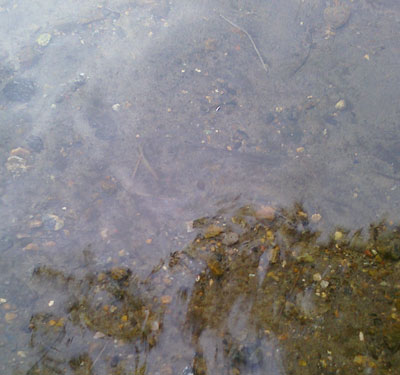 from Crusinpaint123
This is my guinea pig Sunrise.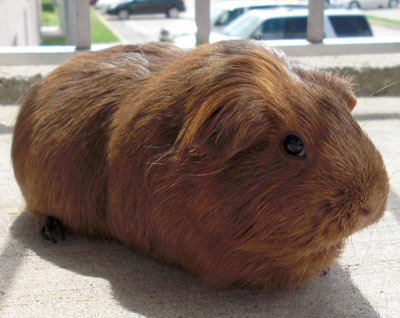 from Comanche1999
These are two years old!
(Left over) Maddie, Erica and me! My horses name was Sugar...
She was a wounderful trail horse! One of my favs!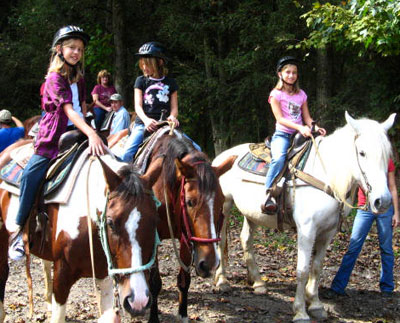 At the end of the ride! I hated the end..I had to leave..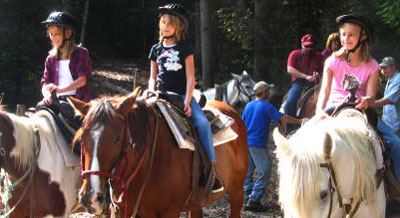 Me at the Aquarium! Not smiling.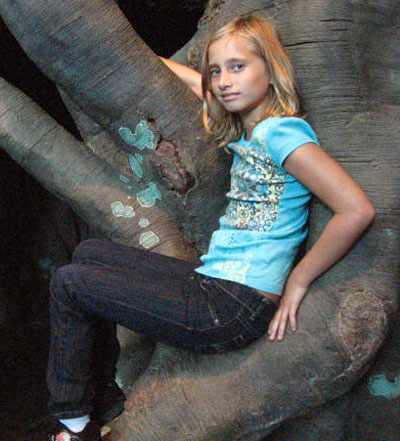 Erica my sis,and I!!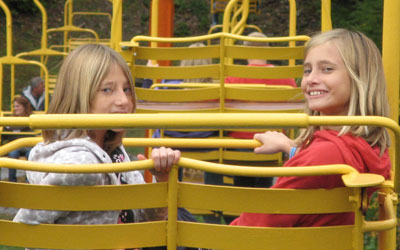 from Dollie
Here are some photos of my 3 year old Pomeranian called Leo.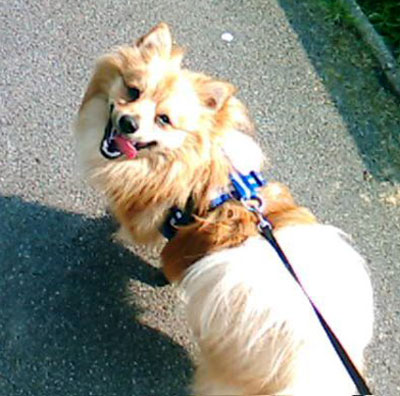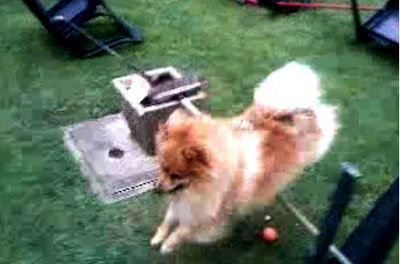 Member Art Gallery:
by DizzyDaizy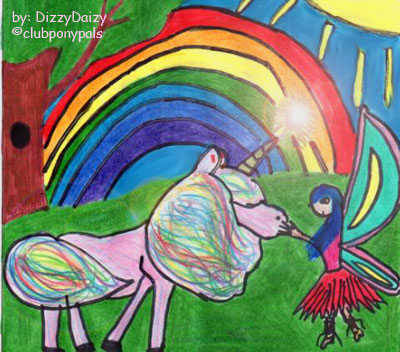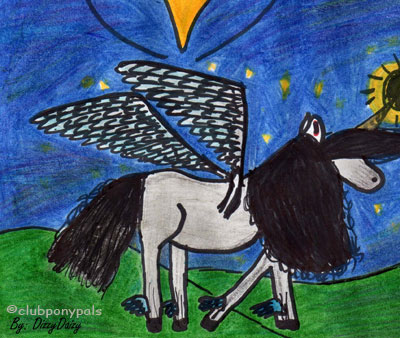 by Crusinpaint123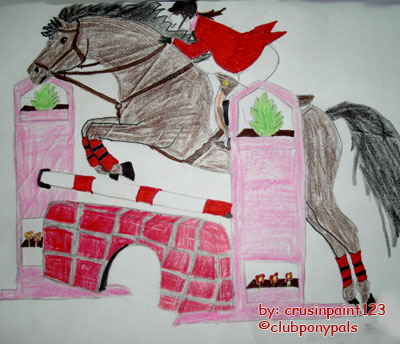 by Onaneagle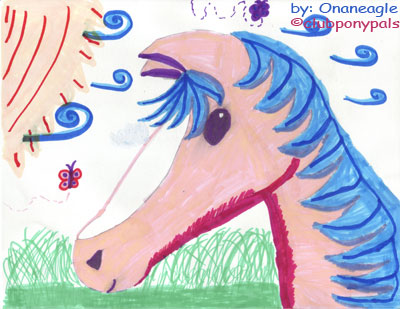 by CloudyShadow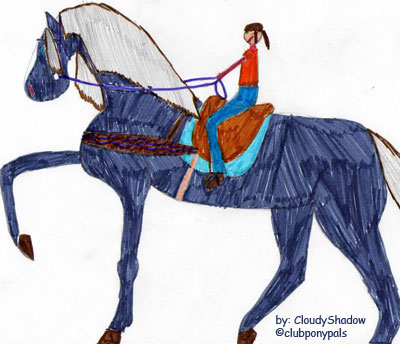 by Nat2
Nat2 has been enjoying learning about various types of wild horses, and was fascinated with the fact that each type of zebra has a different type of stripe pattern! She's working on the rest of the zebra stripe patterns.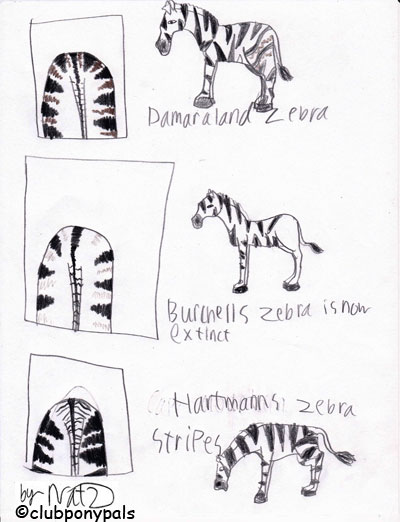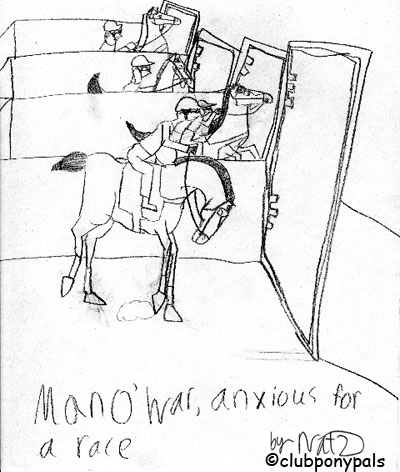 by AnnaLee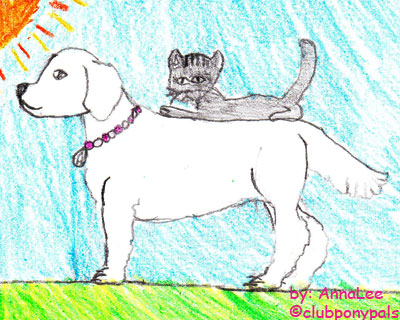 by: Ajaxsluver101
A quick sketch of a pegasus!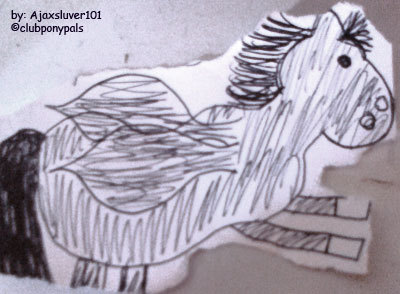 by Lianna Tiki Cruise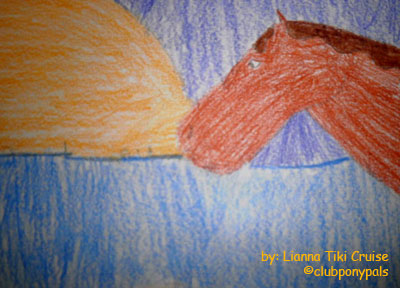 This Week's Winning Postcard
by Crusinpaint123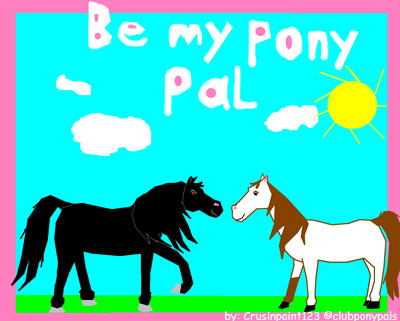 Other Postcard Entries
by Nat2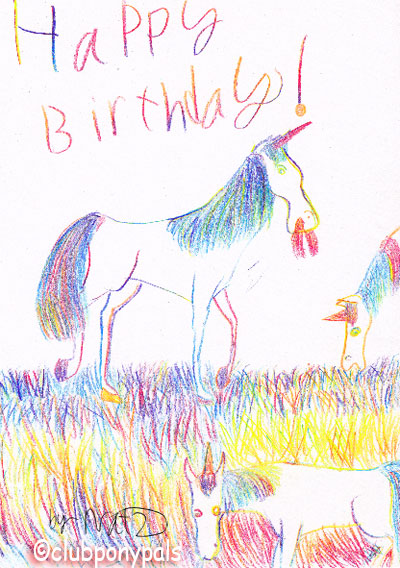 by RustyGirl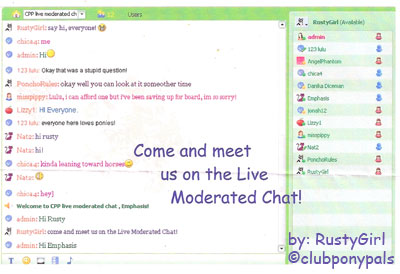 by Dollie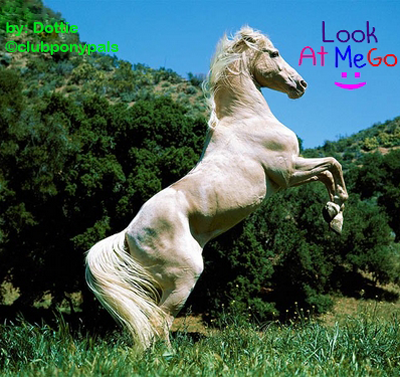 Winning postcard entries each week get 200 Wiggins bucks. All art must be original, it cannot include clip art or copyrighted images. If you want to enter, click on the link below.
Play These Games to Earn Wiggins Bucks

Play these to earn bucks! Each week, that week's highest scoring

Scavenger Hunt
Winner gets 3000 Wiggins bucks,
next nine members scores below that get 500 bucks each.

"Scavenger Hunt "

ee561

Wolf_Lover7

Nat2

ole miss

FrontPaigeNews

Abby949

SadieT

rene

chelsea2

Pony Pal Derby
Race your pony to earn Wiggins bucks!
Each week the derby game's highest scoring player earns 2000 Wbucks.
500 Wbucks goes to each of the next nine highest scores.

"Pony Pal Derby"

Dollie

RogueMustangMare

DizzyDaizy

emi_bunny

LoveBugLily

Holidaygirl

anglo arab

Carol Palmer

2932forever

horseylover598

<![if !supportEmptyParas]> <![endif]>

Math Games
High scoring players in addition,
subtraction or multiplication earn 500 Wiggins bucks,
next nine players who have high scores earn 100 bucks each.

"Add Like Mad"

EagleGirl

LunaLight

wombat165

indijade

rudytootoot

Jessba Baker

Anipony

flutegirl14

Hiiny9

Dollie

<![if !supportEmptyParas]> <![endif]>

"Subtraction Action"

wombat165

LunaLight

indijade

Jessba Baker

djbates

zennie98

Dollie

HorseCrazyMGirl

Anipony

tennispro17

<![endif]>

"Multiplication Station"

LunaLight

Jessie_198

tennispro17

elliebear8

indijade

mcda0706

wombat165

Pepper37

jogjed

cheyenne0907
Pony Pal Thoughts for the Day:

As long as it has hooves, a mane, and it whinnies, its fine with me...even a deer with
a mane taped onto it with a recorded whinny on its back!!!!!! ~ Breanna55555

How do you catch a loose horse? Make a noise like a carrot. - British Cavalry joke

Some of my best leading men have been dogs and horses. - Elizabeth Taylor

When you are on a great horse, you have the best seat you will ever have. - Sir Winston Churchill