Volume 4 Number 5
August 6 - August 13, 2010




Cabin Contest Entries Needed!!
Want to win 1000 Wiggins Bucks?

You have a one in three chance to win if you enter the Club Pony Pals Cabin Contest!
Send an email to contests@clubponypals.com and ask to enter your cabin!
To get a Cabin:
1. Take the bus to Olson's Farm
2. Buy or trade your pony for a new pony when you agree to pay the board bill each month.

Quest News


For pals on quests, there is a brand new tab that reads "Find Quest" as soon as they finish one quest. A window pops open that says where to look for the next in line quest.
Take a moment to click on "Help" that's along the top of every page. We have rewritten and reordered it. What else should we include? How would you make it better?

Our July Story and Poem Contest entries are live online for your votes. As always, our authors have sent in some amazing writing. Read, enjoy and then vote for your favorites.
Download your Coloring Contest Entry here
Deadline is August 12 -- Send your entry today!!!

Skyward's drawing won her 500 Wiggins bucks and will inspire coloring creativity -- and win some members lots of bucks for their coloring skill! Download your entry here or click the picture on the right. CC15 Skyward

Live Moderated Chat and Sleepover News!!
And get ready for our next Virtual Sleepover on Friday, August 13. As usual, just go to "my page" at 6 pm eastern time USA and look for the link that says "Live Moderated Chat." Click on it and you'll be at our sleepover. Ms. Crandal holds virtual riding lessons and shows in one room, usually with Pam helping. Anna and Lulu are in another room to chat and answer questions. Our sleepovers go for four hours so do try to stop by and say Hi.
Lulu welcomes all of her pals to create a new Sleepover Award for your cabin mantle. Send your pictures to contests@clubponypals.com It can be an imaginary animal, or real horse, it's up to you! So far, we have SheepDino, HorseFly, and Mustang!
Our steadfast UK and European pals who have stayed up late will have a chance to try out an afternoon chat. Tuesday, August 10 at 5 pm UK time (6 pm European time) (USA time will be 9 am, eastern. )Admin will open up our Live Moderated Chat for a two hour span. Even if you are this side of the Atlantic, stop by and welcome our overseas pals!
Sign Up a Pal Bonus!
Lately our signups have really taken off at the gallop. Thousands of new members are joining every week. If you get a friend with a different email address to sign up for a new account, then make them your Pal in the forum and write this text to them in a message -- NEW PONY PAL BONUS -- we will award you 100 Wiggins Bucks. The more the merrier!
E-Book News
Speaking of books, click here to see our new e-book, "The ClubPonyPals ABC Horse Coloring Book." With drawings by our very own talented members, our book is a great way for new readers to learn their alphabet--with ponies and horses, of course.
We are happy to report that our next ClubPonyPals e book is well underway: The ClubPonyPals Cookbook. Go to our Baking and Cooking Club. That's where recipes are posted. Got a favorite recipe that your family ! has enjoyed? Post it in our Baking and Cooking Club. Dishes should be ones that our members have, well, eaten and loved!
Help us choose -- Our Pony Pals book survey is in. Check out our survey to see which Pony Pals e-books our club members most want to read.

Other News
Congratulations! - valz1231 - our second member to receive the prestigious 1000 Miles Award!
Check our new Clubs page, there's lots to browse there. If you don't see a club that you think would be a good one, write to Jane Crandal on our forum and ask about how to start a club. You can hang Club Plaques in your cabin and all new clubs must submit a club plaque drawing to be listed.
Our daily live moderated chat is a great place for club members to meet and our fully moderated w-mail system lets club members stay in touch.
Feeling lost? Look at a

map of Wiggins here.

New members sign up every day and ask for Pal requests. Take a moment and see who's just signed on recently with our "

Pals, Please Page

." Our world has some great ways to meet other pals.

Click here to learn more.

Please help new members feel welcome - send a card to someone who is new!
Seeing something weird when you log on? Our game changes all the time, if you log in and weird things seem to happen, please clear your computer's cache.

See the instructions here

to learn how.
We are always working on lots of new features. Check here often to learn about them first.

Pony Pal Contest Chart
Need Wiggins bucks? Anybody who wants more Wiggins bucks is missing out if they don't enter one of our contests! Details are below. We need funny cartoons, they should be in black and white. And if a member creates a Youtube video about our site, let us know! We will award a thousand Wiggins Bucks for a good video about us.
contest name

deadline for entries

voting starts

winners announced

prize amount (in Wiggins bucks)

Drawing of the week contest

every Friday

in Wiggins Weekly

500 to each winner

Cartoon contest

every Friday

every issue

in Wiggins Weekly

500 to artist, 500 to caption winner, 100 to caption runner-up

Postcard of the week contest

every Friday

in Wiggins Weekly

200 to winner

Cabin of the Week

enter your cabin today

every issue

in Wiggins Weekly

1000 bucks to cabin with most votes

July 30

August 6

3000 1st place, 500 to runners up

3000 1st place, 500 to runners up

Coloring Contest #16

choose art

500 to artist, picture must be black and white

3000 1st place, 500 to runners up
| | |
| --- | --- |
| If you need bucks, buy an Ultimate Game Card. You can click here to see where game cards are sold. Next time you go to the store, buy a card with cash, come back and enter the secret code from the back of their card to get Wiggins bucks instantly. | |
Cabin of the Week Contest
Enter to win 1000 bucks for your decorating skills!



Maid Mairain




Ajaxsluver101




PonchoRules


Last Week's Cabin Winner




RustyGirl

Send contests@clubponypals.com an email telling us the username's cabin you want to enter. Rules are: Each week three cabins will be chosen from the entries for member voting. Members can enter enter as often as they like, but winners cannot enter this contest again for six months.

Look for more new fun furniture items soon. Have a request
for something you want to add? Let us know!
Drawing of the Week Contest
by Lianna Tiki Cruise




by K1I5T0

Winner gets 500 Wiggins bucks, and their art is made into a painting for members' cabins. If you want to enter, send your art to the Contests@ClubPonyPals.com or mail it to:
Club Pony Pals
16654 Soledad Canyon Road #382
Canyon Country, CA 91387 USA
If you want a sticker and bookmark make sure and include a mailing address where we can send it!
Cartoon Caption Contest -- This week's caption winner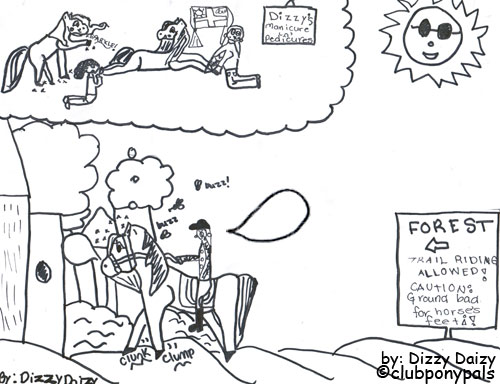 WINNER:
Horse: I wonder if she can read... I could be getting my nails done right now! Girl: Ahem! I can hear you! And yes, I can read. Horse: Uhhh, neigh? by: ajaxsluver101


RUNNER UP:
Girl: Well, one ride can't be too bad Horse: Wanna bet?! --By: DTKLOVER


This winning caption's writer got 500 Wiggins bucks.
The runner-up caption gets 100 bucks.
Vote for your favorite caption for this cartoon--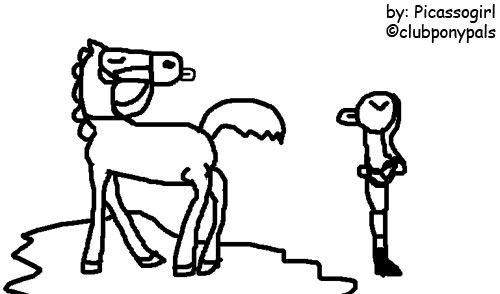 Write a caption for this --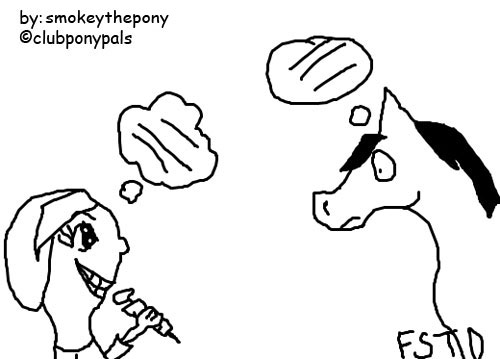 by Peteymeblack
Can you write the winning funny caption for this cartoon? Deadline is Thursday of this week. Email it to Contests@clubponypals.com
Look for the entries in the next week's e-newsletter and vote for your favorite.
Winning caption gets 500 bucks, runners-up get 100 W bucks each. Captions should be short.

or draw a cartoon --

We are looking for cartoon artists, too. Draw one and email it to us by Thursday.

If it is selected, you can earn 500 Wiggins bucks! Hint -- for this contest, please draw your cartoon in black and white. If you want to enter, send your art to Contests@ClubPonyPals.com or mail it to:

Club Pony Pals
16654 Soledad Canyon Road #382
Canyon Country, CA 91387 USA

Member Photo Gallery
from Stars&lotr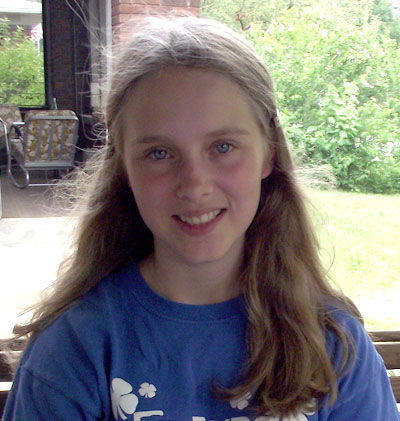 from Nat2, CoolGuy, and EagleGirl
The other day on the chat, we were talking about our pets. Nat2 told about the Madagascar Hissing Cockroaches that she shares with CoolGuy (her brother). CoolGuy took a couple of pictures so that all the Pony Pals could see what they look like.
This photo shows part of the terrarium environment where the Hissing Cockroaches live. The rusty can is to provide shade from the sun during the day, although usually they burrow under the straw instead. They enjoy climbing on the wood at night, especially when we put food up there for them to climb up to. You can see some pieces of cabbage, tomato (their favorite!), and other food scattered about the environment. They will eat fresh food, but prefer it "not so fresh".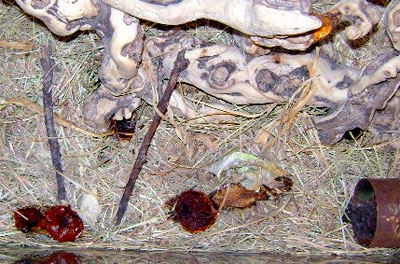 In this photo, a medium-sized Hissing Cockroach is beside a U.S. dime. This will give you an idea of their size, though this Cockroach is by far not the largest one. Madagascar Hissing Cockroaches can grow up to three inches long! How would you like to run into one of those in your kitchen at night?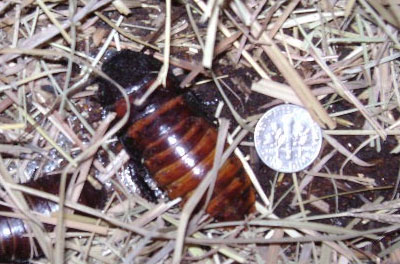 Letter from EagleGirl: Clicker Club Training Column

Our Clicker Training Club is underway! We have decided on the animals we are going to train, what kind of treats to use, and how to carry the treats. Now we are "charging the clicker", which means we are teaching our animals that the click is followed by a treat, and we are deciding what behavior we want to train first. It is so exciting to see the reports coming in. The Clicker Club members and their animals are having a great time!
A very important thing to remember is that the "click" is a marker. It marks for the animal the exact behavior that you are reinforcing. You don't get the behavior all at once. You have to break it down into tiny steps. I'll explain that more in just a second. One thing we are keeping in mind is that even though we make plans, sometimes our animals need us to change those plans. We are going to be working on our observation skills, so we can let our animals tell us what they need to work on. We want to make sure that every session is successful, and we want to change our "plans" as necessary to ensure that success.

For instance, I might go out with the intention of teaching my mule to let me pick out her hooves without being tied. But as I work, I might discover that what we really need to work on first is having her lift her feet on command. If I am pulling and pulling on her leg trying to get her to lift her foot, this is a pretty good indicator that we need to work on foot lifting! So I ask her "Lift for me?" (or whatever voice command I want to use - this is the one I have chosen - it is important to be consistent and use the same command for the behavior every time) and lean my shoulder into her slightly. I click for the slightest shift of weight off her foot. The click is followed by a treat. Once she is doing this consistently, I ask for a little more. I wait until she holds the shift a little longer. Then I wait until she takes more weight off her foot before I click. Then I progress to waiting until she lifts her foot ever so slightly. Then I wait to click until she takes the bottom of her hoof off the ground, even a little. At this point I might then move to actually lifting her foot with my hand, then clicking, putting the foot down, and treating. But my goal is to have her lift her foot completely off the ground.
It might be possible to train this all in one session. It might be that I need to be satisfied with just a shifting of weight in the first session, and go back for more sessions to progress further. It might also be that I have to review all the above steps for one or more sessions. I might be able to move quickly from one tiny step to the next, or I might need to work on each step many times before moving to the next one. This is where observation comes into play. We have to tune into our animals, so that we develop a rapport with them and work as a team. We need to remember we and our animals are working together! If I move to the next tiny step, and she doesn't "get" it, I simply back up and work some more on the previous step. In the case of my mule, it might take many sessions before we can move from having me lean into her to her picking up her feet on voice command only. It takes close observation, patience, time, and consistency. But it works! Remember to end each session
with a success.
If you have thought about clicker training, or if you haven't but you would like to know more, please come and join us. It is never too late for you to begin!
~EagleGirl~
from DTKLOVER
Here are some pics of my horse and I:
He is a retired racehorse that I took off the track 10 months ago. He is the love of my life and im so proud of him. His name is DropTheKid, but we call him Moose. :) --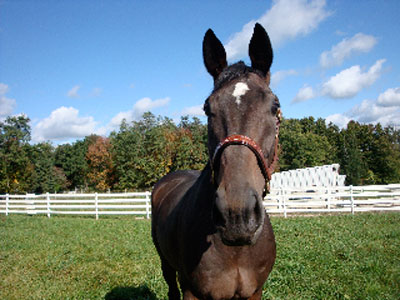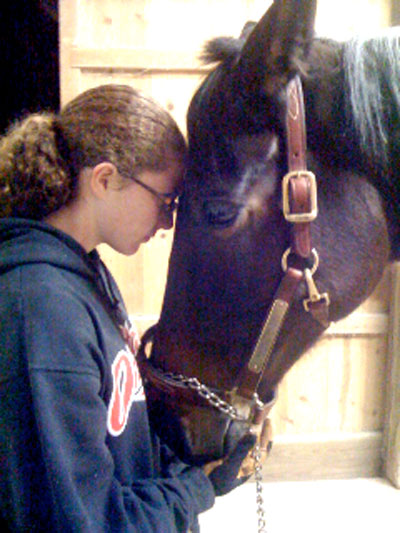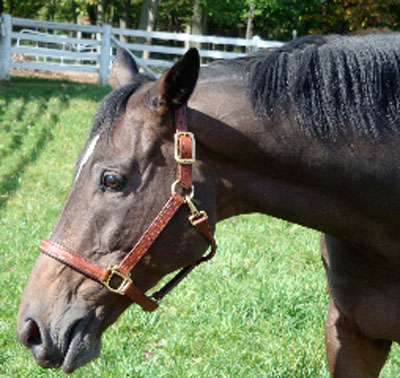 from owlcityfan99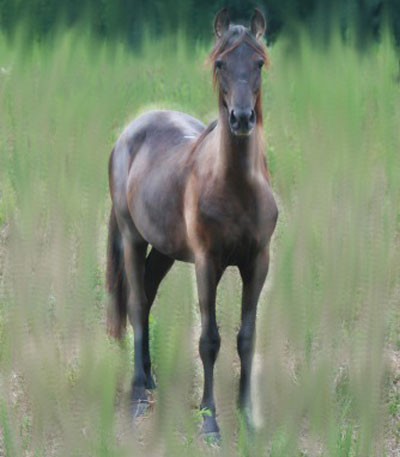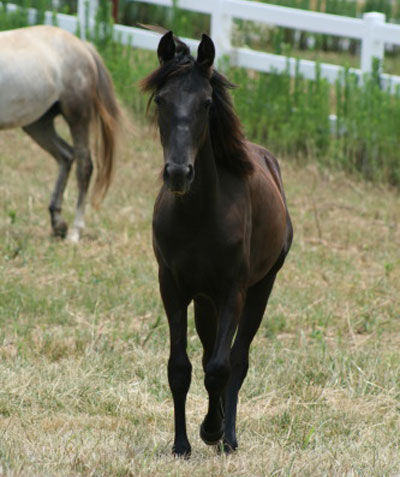 from famouse
From Sklyer in the July Story Contest!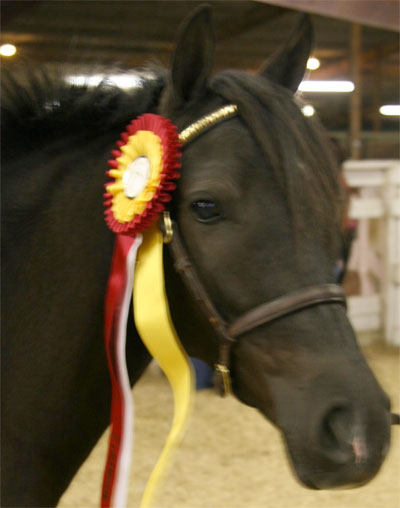 from iambella
He is a German Shepherd Rott weiler Cross! 1 years old!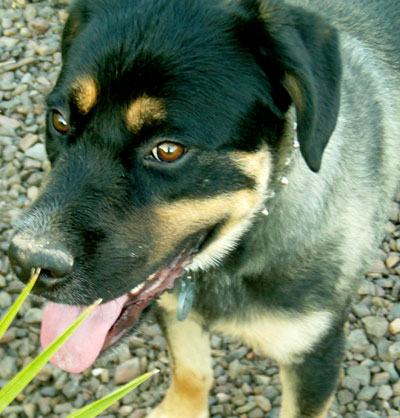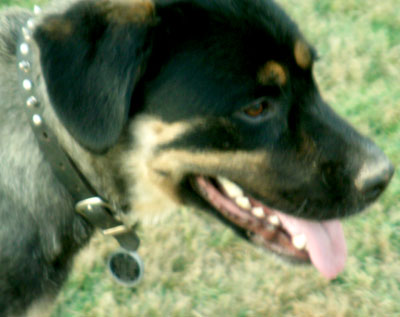 from whattawiseguy
Whatta Wise Guy, or "Wisey."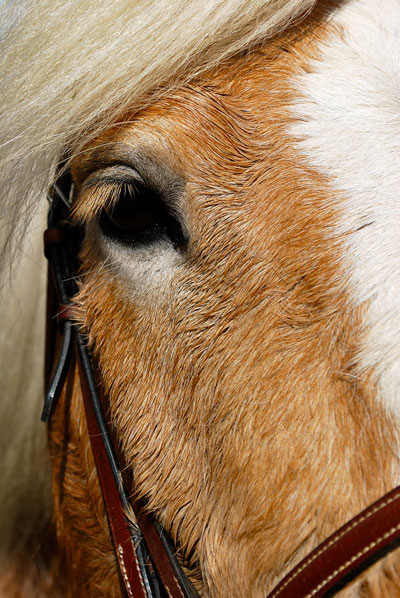 from Ajaxsluver101
Hi! I'm still at the lake, with no computer, but that isn't stopping me from sending pictures in! So, the horse is A-jax.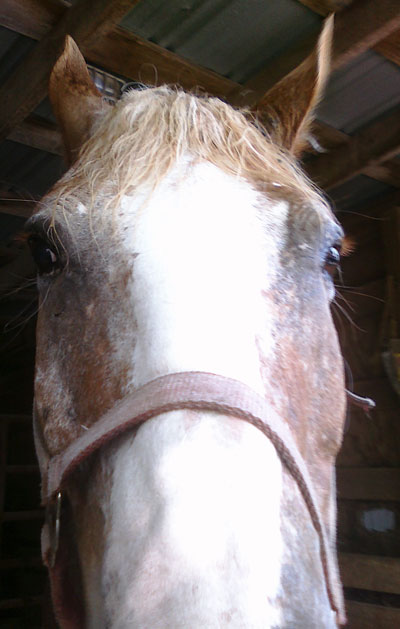 The dog is my dog, Lily, as a puppy.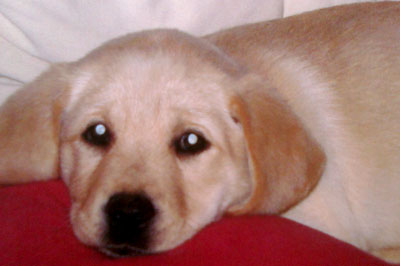 And I also have my guinea pig, Smugley, waking up from her afternoon nap :)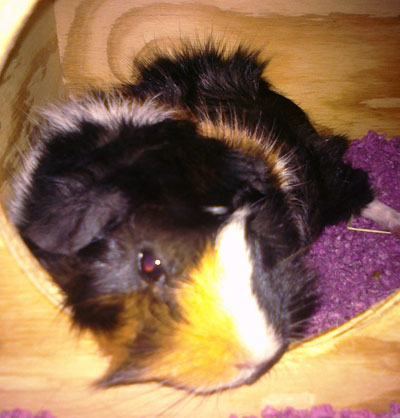 As you can see, this is an animal addition of photos! I hope you like them.
Member Art Gallery:
by owlcityfan99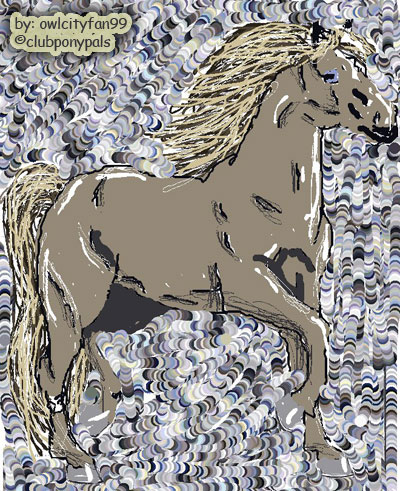 by Nat2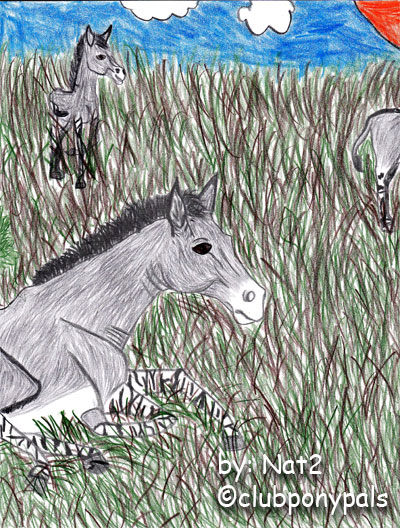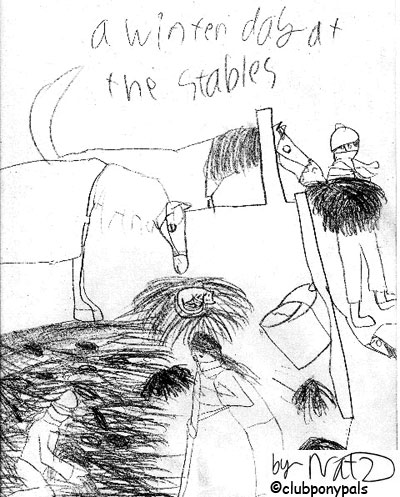 by Keely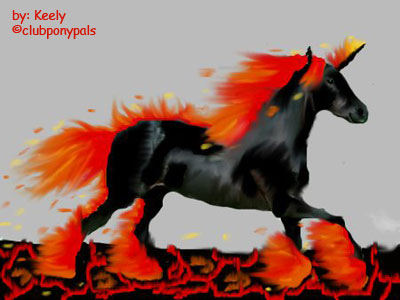 by Crusinpaint123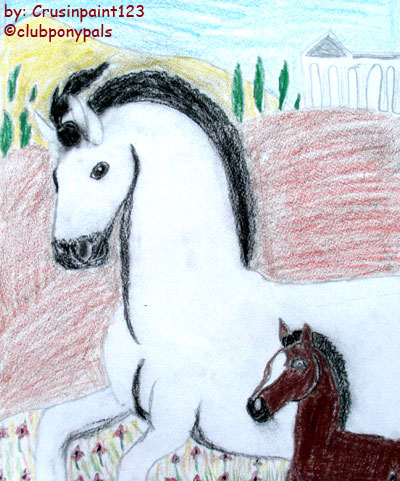 by Stephani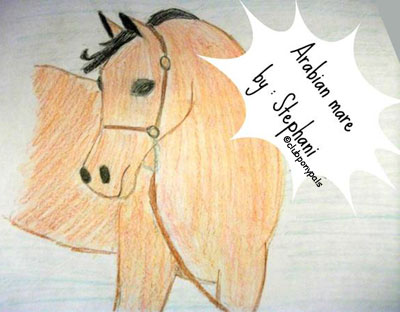 by zennie98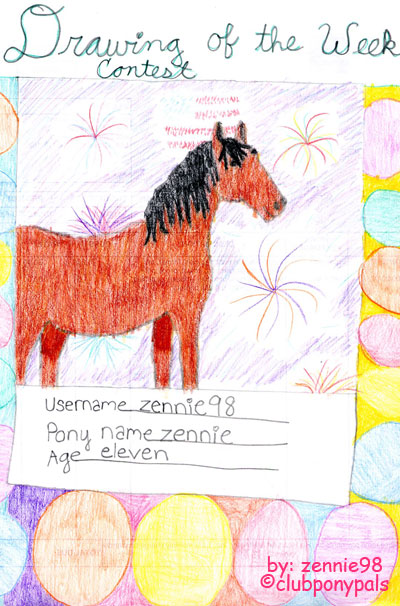 This Week's Winning Postcard
by Onaneagle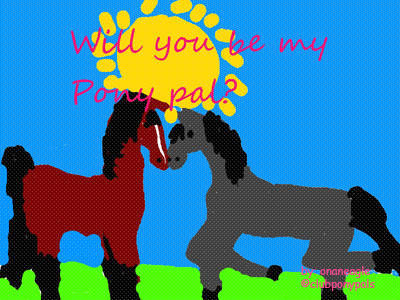 by Nat2
Other Postcard Entries
by Kaitlin2010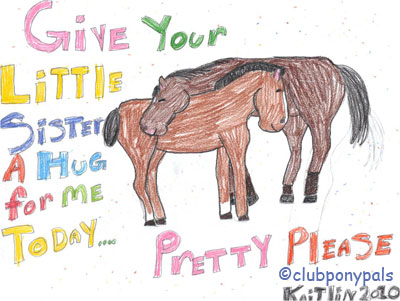 by wild-horses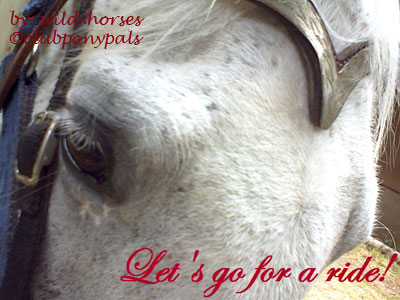 by Crusinpaint123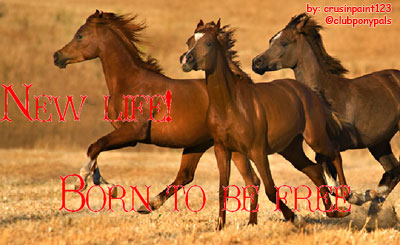 by Dingokid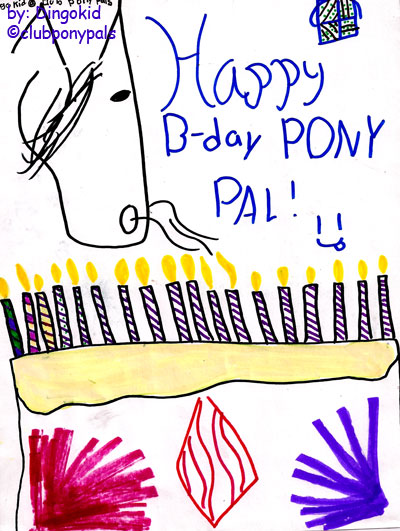 Winning postcard entries each week get 200 Wiggins bucks. All art must be original, it cannot include clip art or copyrighted images.
If you want to enter, send your original art to Contests@ClubPonyPals.com or mail it to:
Club Pony Pals
16654 Soledad Canyon Road #382
Canyon

Country, CA 91387 USA
Dear Pony Pals

Send in your photos, stories and drawings for our contests.

e-mail them to Contests@ClubPonyPals.com or mail it to:

Club Pony Pals
16654 Soledad Canyon Road #382
Canyon Country, CA 91387 USA

The first printing of collectable stickers is almost gone. For the next week or two, if you want a sticker and bookmark make sure and include a mailing address where we can send it.

Please include your user name and the email address you used to register in your letter, too.

Webmaster
Play These Games to Earn Wiggins Bucks

Play these to earn bucks! Each week, that week's highest scoring

Scavenger Hunt
Winner gets 3000 Wiggins bucks,
next nine members scores below that get 500 bucks each.

"Scavenger Hunt "

santana

Dasher

SmoresGirl22

karolinechr

Painty

beauchamp1

SceneEquestrian

boojohnson

mogardner

Pony Pal Derby
Race your pony to earn Wiggins bucks!
Each week the derby game's highest scoring player earns 2000 Wbucks.
500 Wbucks goes to each of the next nine highest scores.

"Pony Pal Derby"

valz1231

whattawiseguy

RogueMustangMare

DizzyDaizy

djbates

Neonhorse89

LillyDiana

HayashiOkami

sarahkyle

indijade

<![if !supportEmptyParas]> <![endif]>

Math Games
High scoring players in addition,
subtraction or multiplication earn 500 Wiggins bucks,
next nine players who have high scores earn 100 bucks each.

"Add Like Mad"

EagleGirl

LunaLight

wombat165

horseegirl122

CoolGuy

talktothehoof

GeorgiaB2000

Jessba Baker

whattawiseguy

saddleseatgirl99

<![if !supportEmptyParas]> <![endif]>

"Subtraction Action"

wombat165

LunaLight

indijade

djbates

zennie98

horseygirl00012

Jessba Baker

janericka2004

LV

allyTB11

<![endif]>

"Multiplication Station"

EagleGirl

HayashiOkami

LunaLight

Natalie21

LV

indijade

allyalli0

Jumper207

talktothehoof

bronzecross
Pony Pal Thoughts for the Day:

You cannot train a horse with shouts and expect it to obey a whisper. - Dagobert D. Runes

There comes a point in every rider's life when he wonders if it's all worth it. Then one look at the horse, and he realizes - it is. - Kelly Stewart

To ride or not to ride - this is a stupid question. - Brandy Michelle

Love means attention, which means looking after the things we love. We call this stable management. - George H. Morris