w-mail Kell27 for more information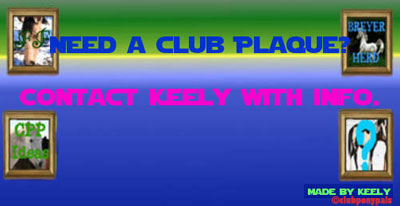 w-mail Keely for more information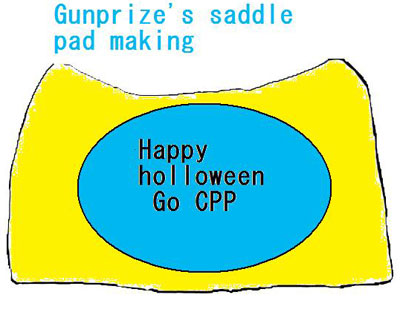 w-mail Gunprize for more information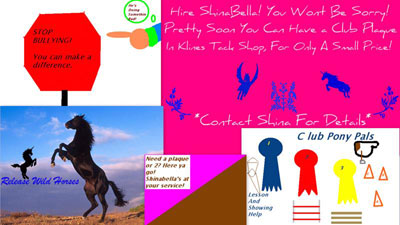 w-mail Shinabella for more information
Britnie's Drawing Service

Want a drawing of your horse, favorite horse, or maybe, dog? And can't get exactly what you want from your own skills? I can! I am especially good at horses. I have just started dogs, and can only draw some. I can only draw their head. I can draw pencil or with color; I cannot promise that the color will match your horse's/dog's.

My Prices:


Pencil Horse head: 250 W-Bucks
Pencil Horse Body: 350 W-bucks
Color Horse Head: 400 W-Bucks
Color Horse Body: 500 W-Bucks
Pencil Dog Head: 300 W-Bucks
Color Dog Head: 350 W-Bucks
Extras: Full Background: 700 W-Bucks
Small Detail(Flower, Tree, Patch of Grass, etc.): 50 W-Bucks Horse's Name, Your Name, etc. 20 W-bucks

Example of my Drawing Service

Exclusives: If you order a drawing costing 600 and over, you get one (1)free Small Detail

Note: If the following events happen, this is what will happen:

1. You back out of the deal right when I started/am halfway through with/am finished with the drawing, I will still charge you what you were required to pay, because you should have thought about that before you ordered a drawing.

2. You are not satisfied with the drawing; I will only charge you fifty(50) to two hundred(200) W-Bucks. I have to buy the supplies to make these drawings, I want some sort of a reward. If the drawing honestly did not come out well at all, and I think so too, I will not charge you. Also, you MUST have the W-Bucks before I start, so you are not W-Buck-tied when I finish. Depending on how many people ask for my services, I will try to send all drawings once a month to CPP. But it may be sooner; sometimes, I can finish a drawing in one day. Other times, it takes me several months.
But for your drawing, I will hurry as much as possible.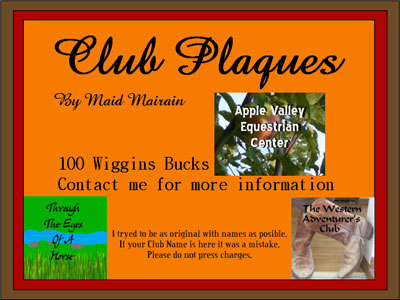 w-mail Maid Mairain for more information
Warhorse's Drawing Service

Do you want a beautiful drawing of your favorite horse but don't have the time or can't draw it yourself? I can! I will draw any picture of any horse, even if you give me just a breed and color! My prices are small and my services are great! I have been drawing horses for the last 6 years. I prefer to draw from a photo but I can draw from still life, website pics and any other. Please put your photo that you would like me to draw in the Wiggins bi-Weekly.

Example of my Drawing Service

My Prices:

Pencil/Color horse head: 50 W bucks
Pencil/Color horse body: 75 W bucks
Pencil/Color horse head & Person: 75 W bucks
Pencil/Color horse body & person: 100 W bucks
Trees, bushes, & flowers: 15 W bucks
Buildings: 20 W bucks each
Fence: no charge
Horse's name: 5 W Bucks (In bubbles or Fancy)
Animals: 5 W Bucks each (Dogs, other horses & other)
Horse all tack up: No charge (Any tack but western cost 5 bucks)

Specials:

If you give me a photo I will draw it for around 200 W bucks (No charge for trees & etc.) If you want I will put your horse's name on the computer for 5 W bucks (Tell me what font) For buildings I can put the name of it or anything else for no charge All working horses (jumping,dressage& ect.) will be drawn for body & person prices, any extras same cost.

Please W-mail me for more info & Please tell me if you have a magazine pic you want me to draw, I might have it!
Alex's Fun Blankets
with the company brand A12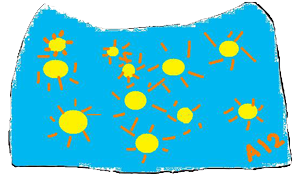 w-mail Alex12 for more information
Ellie Renneberg2's Photo Business

Have you ever wanted a picture of your pet, or fav animal hanging in your cabin mantel? Well, now you can! Just send in a picture to the wiggins weekly newsletter with a description that that is your picture, and tell me what kind of background you would like it on, then you have a picture! Just check out my prices:

My Prices:

Straight picture, no background:
20 W-bucks
Picture with background:
55 W-bucks
Two pictures no background:
100 W-bucks
Two pictures with background:
120 W-bucks
More than two pictures, no background: 150 W-bucks
More than two pictures, with background: 200 W-bucks
Name: 50 W-bucks
Extra detail: flower, heart etc:
30 W-bucks
Example: For Britnie
300 W-bucks for Saddle Pad Design

Example of my Photo Business

Example of Saddle Pad

Special:
For offers that are more than 600, you will get a free 4 pictures.
Best offer ever! W-Mail Ellie Renneberg2 today!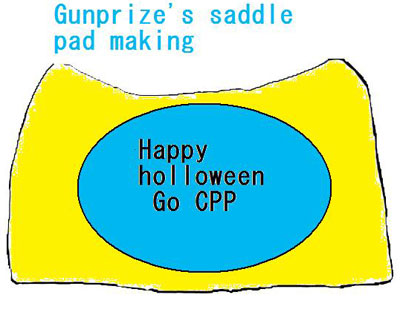 w-mail Gunprize for more information
Shinabella's Nameplates

Do you want a name plate? Keep reading! Shinabella is now offering name plates for a simple price!

My Prices:

No-Color Nameplate - 100 W-Bucks

Colored Namplate (your choice of colors) – 200 W-Bucks

Extras are 50 W-Bucks per extra: flowers, background (sky, barn, anything you want)
You can choose and even make up an extra you want!

Example of my Nameplate

Rules About Ordering:

1. These nameplates to not go on your stall door, but in your cabin.
2. If you back out of the order when I am done or already making it you still get charged.
3. Order before Christmas and you only have to pay 75 wbucks!
4. I really recommend talking to Britnie about her drawings, She is really good!
5. If you want another nameplate for a friend, YOU pay. Not the friend. Just tell me his/her name you want and I will get it made!
6. These will take a while to make but I will try to hurry up.
7. I have these shapes: Square, circle, and a heart. (you do not have to pay for these). Enjoy!


w-Mail Shinabella for more information
Or do it yourself --
Saddle Pad Designs
You Can Draw Yours Today!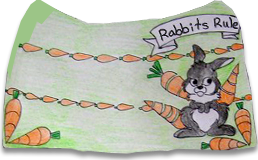 Rabbits Rule Western Blanket
designed by Cartoongirl
click here for
NEW SADDLE PADS TEMPLATE
To download the template and make your own saddle pad, click on the pad above. Then email your design to contests@clubponypals.com (Designs submitted without 3000 WB will be saved and put on hold.)