New Quests Are Here

This week a whole new round of Fall-themed quests launched to celebrate harvest time in Wiggins. Have fun helping out!
Live Moderated Chat Schedule

Now that school has started and our members' afternoons have filled to overflowing with homework, barn chores, etc. our Live Moderated Chat will be open only on Tuesdays when Mrs. Crandal holds riding lessons and on Fridays. Our schedule:

Every Tuesday is Jane Crandal's online riding lessons and mini show in the virtual riding arena. Stop by and say hi from

11 pm - 1 am London time
Midnight - 2am Continental time
6 - 8 pm Eastern USA time
3 - 5 pm Pacific USA Time

Friday, October 15th is our next cross-Atlantic virtual Live Moderated Chat. Please log on to our live moderated chat to talk with our members from across the ocean. Stop by and say hi from

5 - 7 pm London time
6 - 8 pm Continental time
Noon - 2 pm Eastern USA time
9 - 11 am Pacific USA Time

Friday, October 22nd is our next virtual barn sleepover. Chat with the Pony Pals, take lessons and enter show classes in the virtual riding arena. Stop by and say hi from

11pm - 3 am London time
Midnight - 4am Continental time
6 - 10 pm Eastern USA time
3 - 7 pm Pacific USA Time

Friday, October 29th is the last cross-Atlantic virtual Live Moderated Chat in October. Please log on to our live moderated chat to talk with our members from across the ocean. Stop by and say hi from

5 - 7 pm London time
6 - 8 pm Continental time
Noon - 2 pm Eastern USA time
9 - 11 am Pacific USA Time

Friday, November 5th is our first virtual barn sleepover in that month. Chat with the Pony Pals, take lessons and enter show classes in the virtual riding arena. Stop by and say hi from

11pm - 3 am London time
Midnight - 4am Continental time
6 - 10 pm Eastern USA time
3 - 7 pm Pacific USA Time
If you are over 13 years of age and have permission from your parents to have a Facebook account, then you can find our new page there. We are hard at work creating a Facebook version of our game just for that network. Our main site will stay the same -- anyone who registers for it, either directly or soon via Facebook, will still have all wmails reviewed by a live adult before any message can be seen by any member.

If you are a Facebook member, look up Club Pony Pals and find our new page.

Club Pony Pals may even be able to make a version of our game....on Facebook!

Watch this newsletter for details.
Watch Videos to Earn Wbucks




Members now have a new way to earn Wbucks by watching videos. Next time you log in, click on "Get Bucks" and see if the link is there so you can choose to watch videos.



New Halloween Clothing and Cabin Decor





Halloween Clock
(keeps real time!)




Large Candle with Mirror
to hang in your cabin




Set of Candles
for your cabin wall


Look for new Halloween items every week of October!
The Long Riders
Special Recognition
to our Trail Riders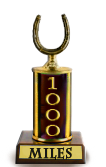 advertisement


w-mail Kell27 for more information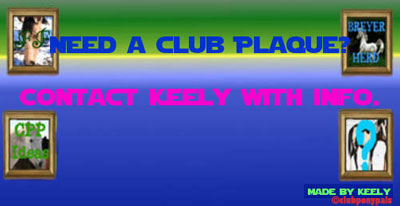 w-mail Keely for more information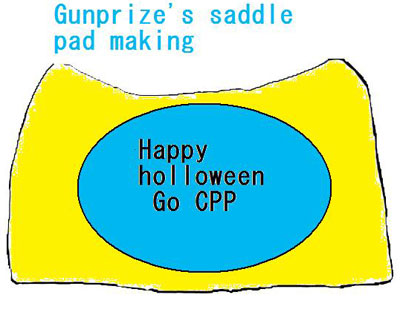 w-mail Gunprize for more information
Saddle Pad Designs
Draw Yours Today!

To download the template and make your own saddle pad, click on the pad above. Then email your design to contests@clubponypals.com (Designs submitted without 3000 WB will be saved and put on hold.)

Cabin of the Issue Contest
Enter to win 1000 bucks for your decorating skills!



Comanche1999




Nyx




horseegirl1122


Last Issue's Cabin Winner




Gunprize

Send contests@clubponypals.com an email telling us the username's cabin you want to enter. Rules are: Each issue three cabins will be chosen from the entries for member voting. Members can enter enter as often as they like, but winners cannot enter this contest again for six months.

Look for more new fun furniture items soon. Have a request
for something you want to add? Let us know!
Drawing of the Issue Contest
by Olive79

by Onaneagle

Winner gets 500 Wiggins bucks, and their art is made into a painting for members' cabins. If you want to enter, send your art to the Contests@ClubPonyPals.com or mail it to:
Club Pony Pals
16654 Soledad Canyon Road #382
Canyon Country, CA 91387 USA
If you want a sticker and bookmark make sure and include a mailing address where we can send it!
Cartoon Caption Contest -- This issue's caption winner



WINNER:

Horse: i *jump* need *jump* to get *jump* that apple! *jump* Anna: Hahaha! Sue,look at your horse. Sue: What! boy, i will give you an apple if you stop. by poor Pretty Boy


RUNNER UP: its a tie!

Girl picking apples: Why are all the apples disapearing? Pony: Munch! Girl laying: * mumbles* tie your pony up, you might have a chance! by ellie renneberg2

Girl laying down: Looks like you have another helper! Girl picking: Yay! Less work for me. Horse: Sorry, I'd rather munch than work. by Onaneagle

This winning caption's writer got 500 Wiggins bucks.
The runner-up caption gets 100 bucks.
Vote for your favorite caption for this cartoon--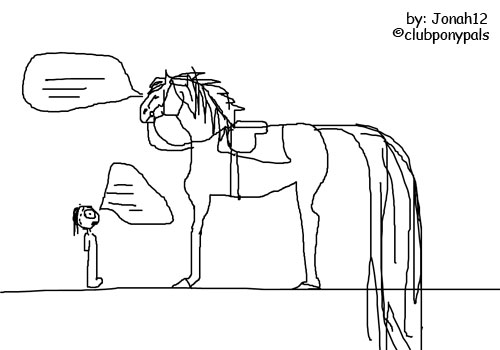 Write a caption for this --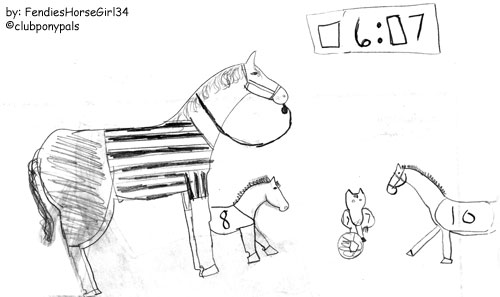 Can you write the winning funny caption for this cartoon? Deadline is Thursday before the next newsletter issue. Email it to Contests@clubponypals.com
Look for the entries in the next issue's e-newsletter and vote for your favorite.
Winning caption gets 500 bucks, runners-up get 100 W bucks each. Captions should be short.

or draw a cartoon --

We are looking for cartoon artists, too. Draw one and email it to us by Thursday.

If it is selected, you can earn 500 Wiggins bucks! Hint -- for this contest, please draw your cartoon in black and white. If you want to enter, send your art to Contests@ClubPonyPals.com or mail it to:

Club Pony Pals
16654 Soledad Canyon Road #382
Canyon Country, CA 91387 USA
Envelope Art Contest! Win 100 Wiggins Bucks!
by LexiLouLou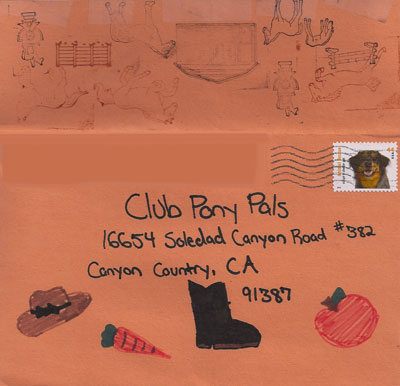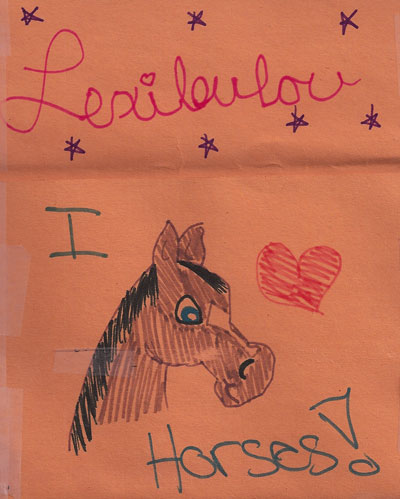 Arabian Horse Club
The Arabian was originated on the Arabian Peninsula. They could also be the oldest breed, but I think Barbs are, too. Any way, Arabians are very beautiful high spirited creatures that I find hard not to LOVE!
Here's a better way of explaining the way Arabians look, then the way I'd explain it: (You'll probably understand this better) Arabians have a head that has a characteristic dished profile with prominent eyes, large nostrils and small cute muzzle. Her gracefully arched neck rises out of a long sloping shoulder and broad chest. A short, strong back and high tail. Picture this and don't tell me that it doesn't sound just beautiful!
Arabian are also one of the top ten most popular horse breeds. Arabians are also good in the desert, and have good strength and stamina so they can survive very well. Arabian horses are now found worldwide, including the United States and Canada, the United Kingdom, Australia, continental Europe, South America (especially Brazil), and its land of origin, the Middle East. Arabians come in white or gray, chestnut, bay and roan and an occasional solid black. Although some individuals will vary, most are between 14.2 and 15.2 hands in height and weigh between 800 and 1,000 pounds. Thank you for reading this!

Lisa Carter
EagleGirl's Clicker Club Training Column:
We have discussed getting a pony used to being approached and haltered, and taught to walk on a lead. You have also learned a fun game to play with your pony, The Rope Bump Game. This brings us to something I haven't seen a lot of in the clicker training books I have read. But I have discovered that I can use the clicker to mark something external that is happening, and not just my animal's behavior when it happens. And that is what we are going to discuss in this column.

With my Welsh mule, since he was so terrified of everyone and everything, I learned that sometimes I had to help him associate something scary with the clicker, then I worked on his response to it. With my Appaloosa mule, I am using this technique right now to help her learn to be sprayed for flies without being held. I could just halter her every time I want to spray her. We have worked enough that if she has the halter on, or even a rope around her neck, she will move around some but will finally stand still to be sprayed. But I want more than that for her. Even though she has made great progress to get to this point, I want her to be totally comfortable with being sprayed.

Isn't this why we are clicker training in the first place? Yes, we want our animals to exhibit certain behaviors. But even more than that, we want our animals to be confident and comfortable with what is going on. So we click, and we treat, and we watch our animal friends grow and learn, and we develop a beautiful bond with them as well.

So, let's talk about how to use the clicker to help your pet get used to something and respond the way you want him to. Let's use the example of fly spray. My Welsh mule will stand like a rock while I walk all around him spraying. He loves it. He is smart enough to know that those pesky flies and mosquitoes go away when the spraying starts. But he wasn't always this way. He was terrified of the spray, just as he was terrified of just about everything else. My Appaloosa mule is not bothered by much, but fly spray is on the list. Hence, all the lessons she has been having lately.

So, the first step is . . . think about it for a minute before you read ahead.

Okay, are you thinking? Ready to read on? Good. The first step is to show your pony the bottle. Now, your pony may or may not know what that bottle means. If he doesn't, you are ahead of the game. If he does and he doesn't like it, you are about to experience first hand how to use the clicker to get him used to something he is not fond of. So, arm yourself with your treats and clicker, don't forget the halter and lead, and take the spray bottle. I use a homemade fly spray that works just great, and I will give you the recipe at the end of the column.

Now, walk up to your pony and stroke him and love him and talk to him. Observe him and see what kind of mood he is in and how he responds to your touch. Then decide whether you will halter him for this lesson or work with him at liberty, remembering that if he is at liberty he is free to walk or run off, and will probably do so. I have done both methods. I worked with my Welsh mule at liberty, because I couldn't get a halter on him at the time. I worked with my Appaloosa mule on lead, because otherwise I would never have gotten close enough to do anything. She saw the bottle and took off in the opposite direction every time.

So decide how you are going to work with your pony. If you are working at liberty, you will have to allow time for him to leave and come back, or for you to re-approach him if he leaves. Once you have haltered him, if you are going to, you are ready to proceed. Hold up the bottle and ask him to touch it. He may go ahead and touch it as he does other targets. Or he may already know what the bottle means and he may shy away from it. If you've never shown him the spray bottle before you won't know how he will react until you hold it up. Observe your pony and see what he needs you to do next.

If he touches it, click and treat. At this point you are clicking for his behavior. If he shies away, you are going to make a shift in your thinking, and you are going to start clicking for what YOU do, not what he does. Soothe him, and then step back a little. Hold up the bottle and immediately click, even while you are moving the bottle where he can see it. Put the bottle down and treat. Repeat. Repeat some more. Your pony is used to hearing the click when he does something. Now he is eventually going to associate the click with the bottle's coming into view. Continue to do this until your pony stops shying away from the bottle. Once he is standing better when you lift the bottle, you are ready to hold it just a second longer before you click.

Continue in this fashion, gradually extending the length of time you hold up the bottle before clicking. You have now moved from clicking for YOUR behavior (holding up the bottle) to clicking for HIS behavior (standing still while you hold up the bottle). You just shifted the focus for a short time from his behavior to something external. Even if he was shying when you clicked, I believe that the click lets him know that the bottle is okay. He will pretty quickly learn that when the bottle goes up, he hears a click and gets a treat. Nothing bad happens. So he is motivated to stay put when that bottle goes up.

The next step will be to move the bottle a little closer when you hold it up. At first, you will click immediately. After several repetitions you will gradually extend the length of time you wait to click. You will continue using this method to move the bottle closer and closer. Carefully observe your pony, and if at any point you feel that your pony might be willing to touch the bottle, hold it up and ask him to. If he does, click and give a jackpot. If he doesn't, go right back to what you were doing; hold up the bottle, click and treat.

Eventually you will reach the point where your pony will touch the bottle. Work with that until he is touching it in various places - up, down, left, right - just as you have previously done with other targets. You will also need to hold the bottle in various places, on either side of his head, on either side of his neck, by his shoulder. Once he is comfortable, or at least more comfortable, with the bottle being held up to him, and is able to touch it, you are ready for the next step. That step is for YOU to touch HIM with the bottle.

This step is a bit tricky, because having that bottle come at him and actually touch him is a whole different story from having it just held up where he can see it. Don't be surprised if he shies away at first. Just continue to use the same method, switching back and forth from clicking for what YOU do (touching him with the bottle) to what HE does (standing still for longer and longer periods of time while you touch him with the bottle). Observe your pony and use your own judgment about where to touch him. It is probably best to start with touching the bottle to the side of his muzzle, then moving to his cheek. Just keep working until you can touch the bottle to his neck.

Touch him gently, but firmly, with the bottle. In addition to touching him once, you will move to touching him multiple times, moving the bottle around a bit. Increase the touches by just one at a time, so you don't overwhelm him. You can also gently stroke the bottle over his cheek, neck or shoulder, gradually increasing the length of time you stroke and rub him before you click and treat.

Once you can touch the bottle to his neck and shoulder, you really do not have to go any farther. You can then move to actually spraying your pony. For the first spray, aim low on his neck, not too close to his face, or even at his shoulder. Click at the same time you squeeze the sprayer! Then treat your pony with a jackpot. The click and the jackpot tell him that spray is a very good thing indeed. Yes, he is scared of it, but it must be a good thing; he got a click and treat when the bottle sprayed!

Repeat this several times, then spray twice and click on the second spray. Treat with a jackpot, then repeat several times with normal treats. Move to three sprays, click and treat. You will eventually move to his side, back, legs, rump, belly, chest. Observe your pony and take the time you need to help him view that spray as a good thing.

Will you accomplish all this in one session? Probably not. It may take days, it may take weeks, it may even take months. This is the basic outline, but each animal is different, and you must observe so you will be able to tailor each session to your pony and his needs. When flies and mosquitoes are not a problem, you can still practice with a spray bottle filled with water. Is this the only way to teach your pony to be sprayed? No. But it is a wonderful and gentle way to help him learn to enjoy being sprayed, rather than simply tolerating it.

You may or may not train your pony to have his face sprayed. This is a delicate area, and you don't want the spray to get in his eyes. That could undo all your hard work, and teach him that fly spray hurts! So you may prefer to spray your hand and rub his face, or spray a cloth and rub his face. My Welsh mule will stand stock still and hold his head up so I can spray his face. I squeeze only enough so a tiny bit of spray comes out, staying away from his eyes, then I rub it around his face with my hand. I do not want to risk getting it in his eyes! I do not yet spray my other mule's face, because she is still working to overcome her aversion to being sprayed! That being said, the other day I was able to spray her at liberty for the first time. I was very proud of her. You will be proud of your pony too!

Now, I promised you the recipe for homemade fly and mosquito spray. This is wonderful stuff, and you can use it on yourself too!

1 cup water
1 cup apple cider vinegar
2 Tablespoons to 1/4 Cup liquid soap

Mix together in a spray bottle.

I personally use Mrs. Meyer's Laundry Soap with geranium scent. The soap is non-toxic and scented with natural essential oil. The geranium scent really discourages the mosquitoes! As an added bonus, my mules both have very soft hair. This brand of soap also comes in lavender scent. I have heard that lavender also repels insects, but since the geranium works so well that is what I use. I will say I used some unscented liquid hand soap when I first made this, and it did not work nearly so well as the geranium. If you experiment with other soaps and find one that works better, please write me and let me know!


Until then, happy clicking!
EagleGirl

Member Photo Gallery
from Scoutgirl
SUPER CUTE foal at my barn (not mine, but I wish!)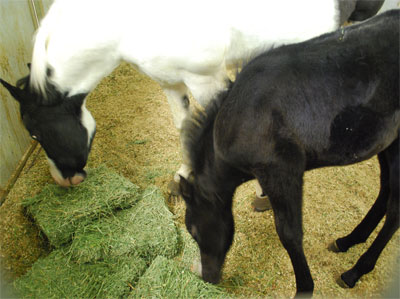 This is Scotty (short for Scottsdale), I used to ride him. But he hurt his leg by rolling is his stall (fine now) but he's too crazy(he's like 5 yrs only) for me to ride.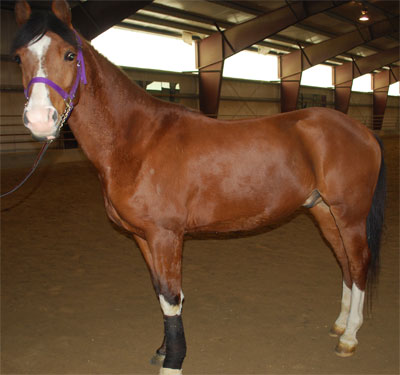 Another SUPER CUTE foal at my barn and again (not mine but I wish)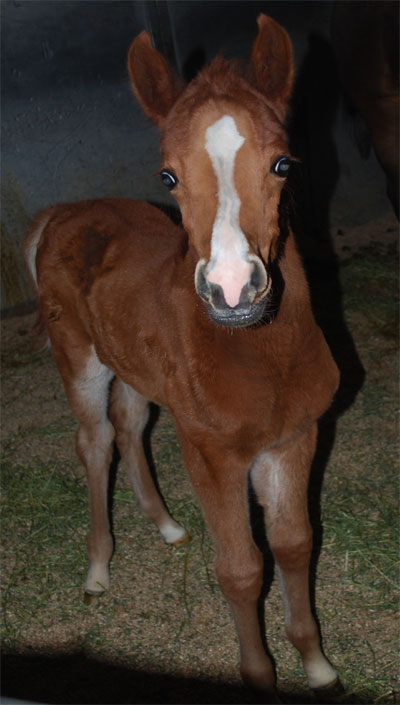 The Harrington Fire making its way down the mountain! Kind of scary to watch.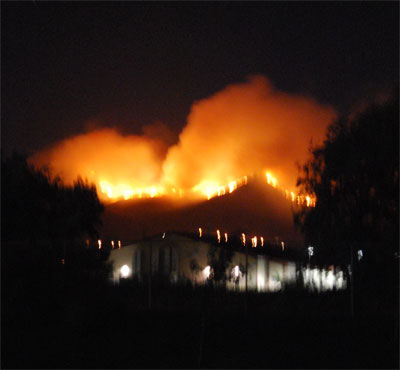 Well that's all of the pics I have for you I will try to get more when I can and thank you hope you enjoyed them all! ~Scoutgirl
from Ellie Renneberg2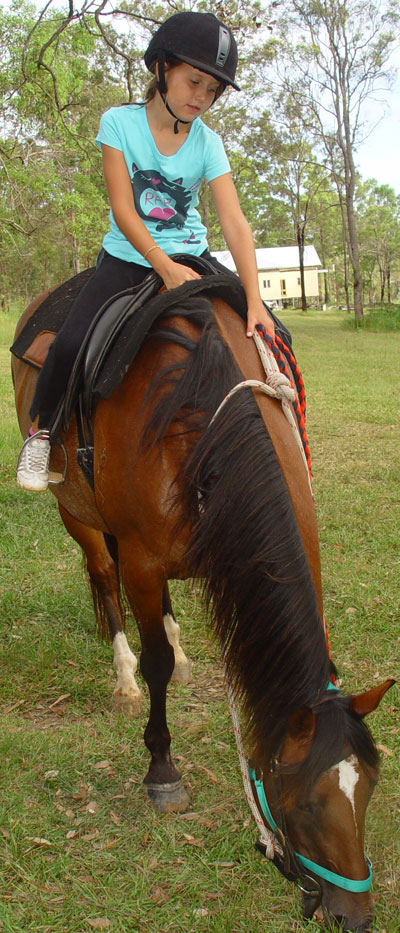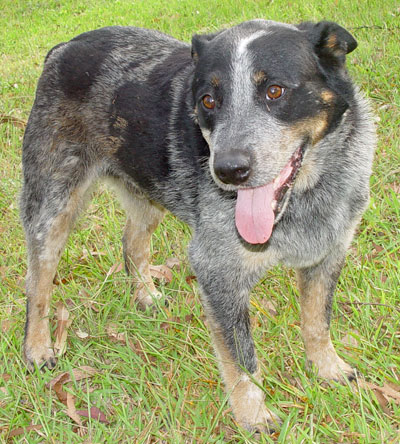 from Lianna Tiki Cruise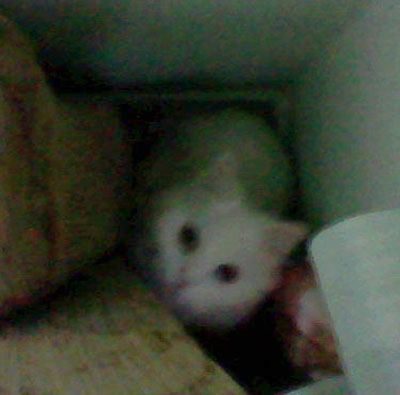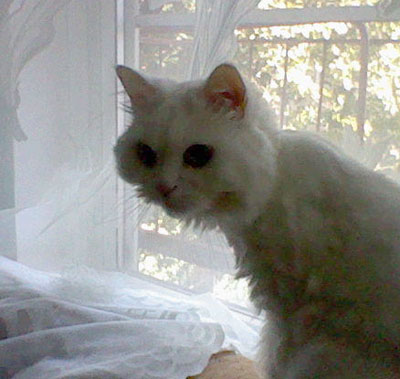 from Ajaxsluver101
My aerobic dog jumping 7-10 inches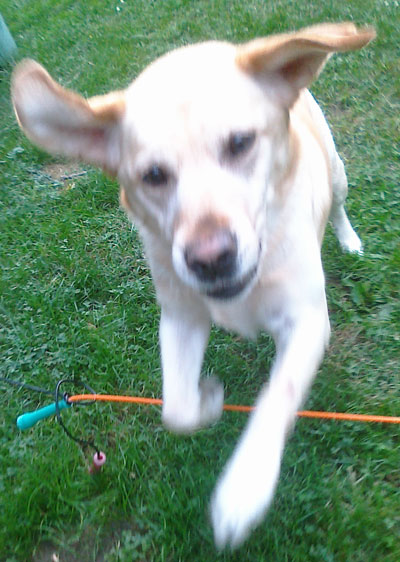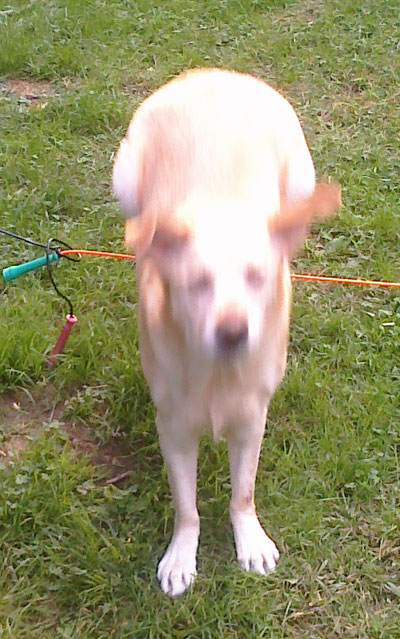 A clay angel I made!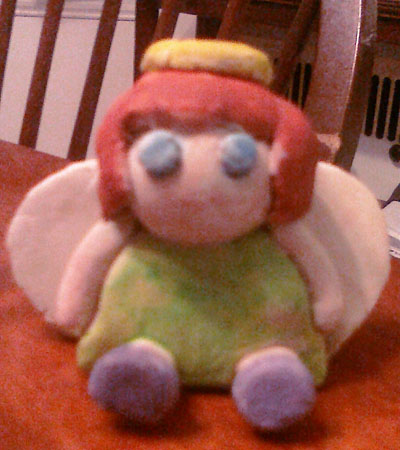 from iambella
this is Beavado. (ba-va-dough)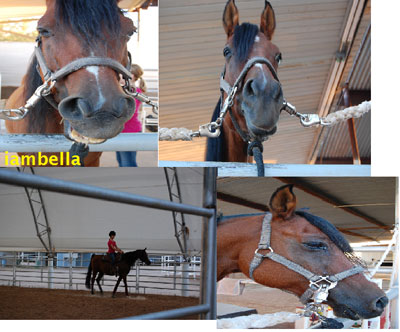 Member Art Gallery
by Olive79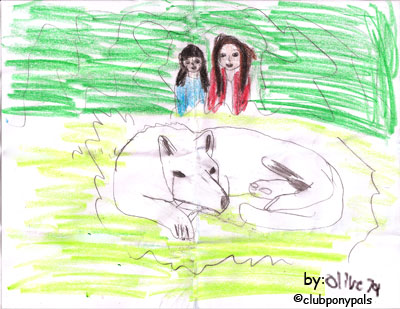 by Olive79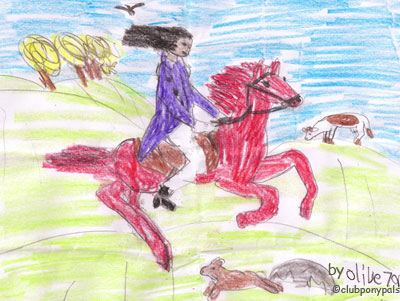 by FendiesHorseGirl34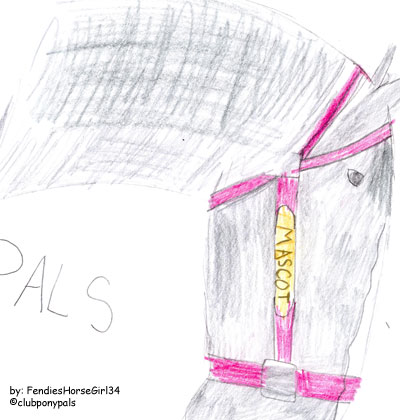 by Warren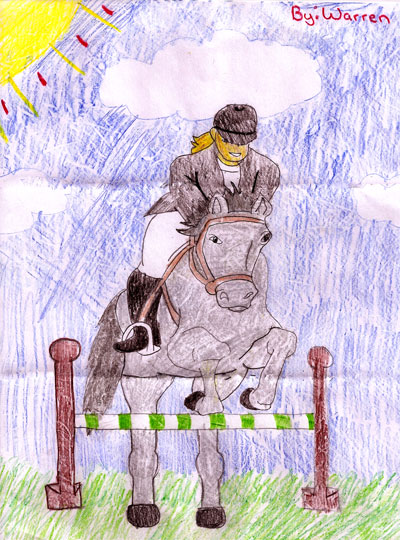 This Issue's Winning Postcard
by Whiskywoo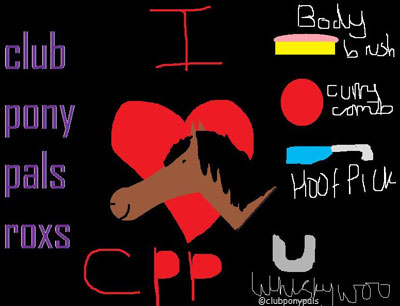 by Lisa Carter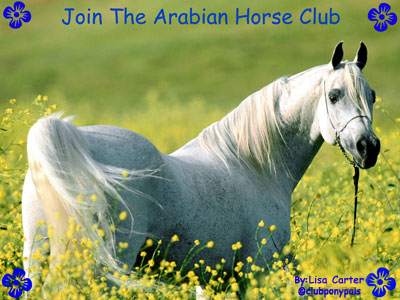 Other Postcard Entries
by Ellie Renneberg2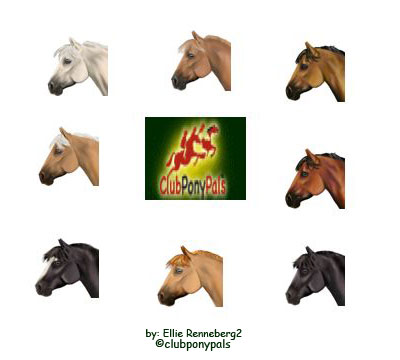 Winning postcard entries each issue get 200 Wiggins bucks. All art must be original, it cannot include clip art or copyrighted images.
If you want to enter, send your original art to Contests@ClubPonyPals.com or mail it to:
Club Pony Pals
16654 Soledad Canyon Road #382
Canyon

Country, CA 91387 USA
Dear Pony Pals

Send in your photos, stories and drawings for our contests.

e-mail them to Contests@ClubPonyPals.com or mail it to:

Club Pony Pals
16654 Soledad Canyon Road #382
Canyon Country, CA 91387 USA

The first printing of collectable stickers is almost gone. Get yours now, if you want a sticker and bookmark make sure and include a mailing address where we can send it.

Please include your user name and the email address you used to register in your letter, too.

Webmaster
Play These Games to Earn Wiggins Bucks

Play these to earn bucks! Each issue of the newsletter, the highest scoring

Scavenger Hunt
Winner gets 3000 Wiggins bucks,
next nine members scores below that get 500 bucks each.

"Scavenger Hunt "

tubby1234

Natalie21

horsejumper65

painteddreams95

lucy890

heather.bowens

TBhorserider

Woods.Lisa

grubs

BreyerLover1

Pony Pal Derby
Race your pony to earn Wiggins bucks!
Each issue of the newsletter, the derby game's highest scoring player
earns 3000 Wbucks.
500 Wbucks goes to each of the next nine highest scores.

"Pony Pal Derby"

BlackNWhite

solmalfoy

Britnie

hrsluvr101

freakdude

WaltonsRocks

LunaLight

Onaneagle

Comanche1999

Viviana A.

<![if !supportEmptyParas]> <![endif]>

Math Games
High scoring players in addition,
subtraction or multiplication earn 500 Wiggins bucks,
next nine players who have high scores earn 100 bucks each.

"Add Like Mad"

EagleGirl

wombat165

Elizabeth114

LunaLight

balletgirl95

wombat165

Nyx

Amber the Orange Fairy

pony-lover-2

NaturalHorsemanship

<![if !supportEmptyParas]> <![endif]>

"Subtraction Action"

LunaLight

wombat165

Jessba Baker

balletgirl95

exeluff

Sana Imran

mis calisy

zoey11

tiffanyr25

squirtb

<![endif]>

"Multiplication Station"

Natalie21

LunaLight

exeluff

Amber the Orange Fairy

Nyx

Agnetha

mis calisy

Kalynn1

101breyerlover101

wiwi1

This issue's Cross-Country Trophy Winners

Cross-country course north

Onaneagle

lady57

Holidaygirl

Nyx

gk99

Cross-country course south

lady57

twombly10

Malrierocks

horse1056

snowflake23
Pony Pal Thoughts for the Day:
"By the time I get done with my fans and my music and my kids and my family and my fiance and my horses, well, they suffer too, but, I don't really have much time left to do anything else. "
Tanya Tucker

_____________________
"By this way you may dress all sorts of horses in the utmost perfection, if you know how to practice it; a thing that is very easy in the hands of a master. "
William Cavendish
_______________________
"Belief gives you the courage to move forward
and take chances"
Nyx & Nyx