Lonely Ponies
In other news, as many pony and horse owners know, season changes mean many ponies will be worried and nervous if they do not see their humans every day. But -- ponies love being groomed. If a worried pony is unhealthy and a member grooms that pony, that raises their pony's health.

What with school starting and days getting shorter, members may be short on time. And ponies who do not get care from their owner every day do not stay as healthy.

Horse Health Supplement available at Klines

For busy members who can't find time to groom their pony every day, Dr. Bob Crandal, DVM recommends a daily Pony Health Supplement. Members can buy that supplement at Klines, now at a special low price of 10 WB per bucket. Send a pal request to Dr. Crandal he will send you a gift bucket of supplement from now until September 18th.

If you don't visit your pony, Crandals barn will know to feed one supplement a day to your pony at no additional charge. For over-booked pony owners, Horse Health Supplement keeps a pony's immune system strong and protects against stresses from weather changes and loneliness. So if you know you will not be by to visit your pony, make sure and have some Pony Health Supplements in your inventory.

Dr. Bob Crandal, DVM
NEW CLUB
Club Pony Pals has a new book club, the "all about the Pony Pals Books." Want to learn more about the Pony Pals? Click here

BIRTHDAY PARTY FOR ANNA HARLEY
Anna Harley's birthday is October 2nd! Come join our special birthday live moderated chat that day to help Anna Harley and her pals celebrate.
The Long Riders
Special Recognition
to our Trail Riders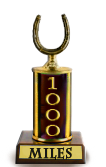 | | | |
| --- | --- | --- |
| Vivianna A. | | |
| | | |
| rene | | |
advertisement
w-mail Kell27 for more information
Cabin of the Week Contest
Enter to win 1000 bucks for your decorating skills!



ellie renneberg2




Alyssa




Natalie21


Last Week's Cabin Winner




Kaitlin2010

Send contests@clubponypals.com an email telling us the username's cabin you want to enter. Rules are: Each week three cabins will be chosen from the entries for member voting. Members can enter enter as often as they like, but winners cannot enter this contest again for six months.

Look for more new fun furniture items soon. Have a request
for something you want to add? Let us know!
Drawing of the Week Contest
by Onaneagle

by Nat2

Winner gets 500 Wiggins bucks, and their art is made into a painting for members' cabins. If you want to enter, send your art to the Contests@ClubPonyPals.com or mail it to:
Club Pony Pals
16654 Soledad Canyon Road #382
Canyon Country, CA 91387 USA
If you want a sticker and bookmark make sure and include a mailing address where we can send it!
Cartoon Caption Contest -- This week's caption winner



WINNER:

Girl: Big doggie? Horse: Tiny hippo? Girl: Oh, thats just mean! by: ajaxsluver101

RUNNER UP:

Horse: I am NOT letting you get on me wearing THAT! Girl:But it is brand new! Horse:Ugh.Somebody call 911.We need the Fashion police down here. by: ee561

This winning caption's writer got 500 Wiggins bucks.
The runner-up caption gets 100 bucks.
Vote for your favorite caption for this cartoon--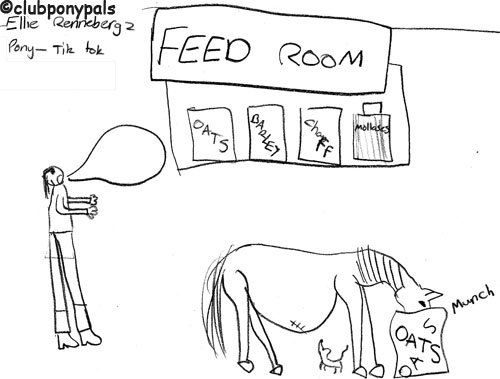 Write a caption for this --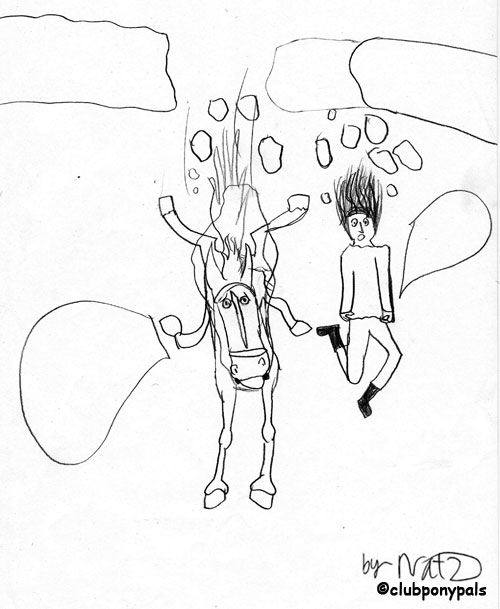 by Nat2
Can you write the winning funny caption for this cartoon? Deadline is Thursday of this week. Email it to Contests@clubponypals.com
Look for the entries in the next week's e-newsletter and vote for your favorite.
Winning caption gets 500 bucks, runners-up get 100 W bucks each. Captions should be short.

or draw a cartoon --

We are looking for cartoon artists, too. Draw one and email it to us by Thursday.

If it is selected, you can earn 500 Wiggins bucks! Hint -- for this contest, please draw your cartoon in black and white. If you want to enter, send your art to Contests@ClubPonyPals.com or mail it to:

Club Pony Pals
16654 Soledad Canyon Road #382
Canyon Country, CA 91387 USA
Envelope Art Contest! Win 100 Wiggins Bucks!
by 123dogesrule
EagleGirl's Clicker Club Training Column


Last week's column dealt with working backwards to figure out where we need to start, and with breaking a lesson down into small steps. We talked about working on approaching your pony, and clicking and treating each time you were able to move a little closer and have him stand still. You need to take as long as the pony needs to work on this. Every animal has his own timetable.

This week, let's continue looking at how to break down a lesson, and analyze what needs to be taught. Let's say that now you can approach your pony and he will stand like a rock while you walk up to him and pet him. Or, better yet, he comes up to you! Now, the next step in teaching your pony to lead nicely is actually getting the halter on him. Before you can do that, you have to be able to get the halter near him. Let's say that he doesn't know how to let you put on a halter, so you have to start from scratch. The first thing you want to do is let him see the halter. So you are going to use the halter as a target. If you have already taught targeting with something else, this will be a piece of cake. If you have not, this will accomplish two things: it will acquaint him with the halter, and it will teach him to target.

Walk up to your pony, pet him, then click and treat. Turn around, then repeat. Do this several times because this is something he is already familiar with and successful at. Then take the halter from your arm, very slowly, and hold it up. Don't move it towards him, just hold it up where he can see it. Click, put it down, and treat. Repeat. If he shies away from it, back up (in your lesson, not physically) and start over at the last place he was successful, which was where you walked up to him and he stood still. Walk up, click, and treat. Walk away. Repeat. After several times, walk up, click, treat, carefully hold up the halter so he can see it, click, put the halter down, and treat. Continue in this way until he stands still when he sees the halter.

Now move one tiny step forward. Hold the halter up longer. Click and treat. Repeat several times. Now move one more tiny step forward. Hold the halter a little longer, and give him a chance to sniff it. If he doesn't, then you can move it ever so slightly towards him. As soon as you move it just an inch or even less, click, put it down, then treat. Repeat several times. The next tiny step is to move it just a little more before you click and treat. Continue in this way until you have the halter right up where he can sniff it.

Most ponies will by this time have at least moved their muzzles towards it a little. If your pony makes ANY move towards the halter, click immediately, put it down, and treat. Remember, your lesson is based on your observations, so OBSERVE your pony to see what he needs and what he is ready for.

The first time your pony touches the halter on his own, click, put it down, then offer a jackpot treat, such as a slice of apple, a big piece of carrot, or a commercial horse treat. Just use something that he really, really likes and that is special. You want him to realize that what he did was really good! Now that he has been successful, repeat this step several times, using your normal treats. Once he is consistently touching the halter when you hold it up, you can teach him to target on cue. He is now exhibiting the behavior, so you only have to put the cue with it. He will quickly make the association. So hold up the halter, and right before he touches it say, "Touch it." You might prefer to say something else, but "Touch it" is a really good cue. Then click as soon as he touches it. Repeat several times, or as long as he is doing well and enjoying himself. Again, OBSERVE so that you can end the lesson before he has had enough. This is kind of like the old show business adage - "Leave them wanting more!" You can move the halter around a bit, having him touch it right in front of him, a little higher, a little lower, to the left, to the right. The LAST time you have him touch it, click and give him a jackpot treat again. This lets him end the lesson with a "good taste" in his mouth, literally.

If your pony simply will not make an attempt to touch the halter, you can touch him with the halter. You will simply keep moving the halter closer and closer to him, until you are able to just touch his muzzle (or neck, or cheek, or wherever he is the most comfortable) with it. The instant the halter makes contact with him, click, remove the halter, then treat. Proceed as described above, until he is comfortable with having you touch him with the halter. Then you can work on having him touch the halter.

You will follow the same procedure to teach him to let you put the halter on. Once he is comfortable with it, and doesn't mind it touching him, you can start touching it to his muzzle, then sliding it very slightly up, clicking, removing it, and treating. You will just proceed tiny step by tiny step. Each situation will be unique, but basically you will work to slide the nosepiece on, get him comfortable with it, moving the poll strap up the right cheek, over the poll, the buckle strap up the left cheek, and the poll strap into the buckle. You will need to take all the time your pony needs, and watch him for clues as to what you need to do next.

You might accomplish this all in one session, or it could take weeks to do. Observe your pony and he will tell you how fast he needs to go. Don't be impatient. What we are going for here is comfort and calm, and having the lesson stick.

Do you have to do it exactly the way I suggested? Well, no. You see, you are there working with your pony, and I am here looking at the computer screen and typing on the keyboard. Which of us is going to be in a position to make the final adjustments and take the necessary steps? You are. But I hope that this gives you an idea of just how you can analyze your task and break it down into tiny steps, building on one success at a time.


Until next time, happy clicking!
EagleGirl

Member Photo Gallery

from Ajaxsluver101
Here are some pictures I took from my first trip to Chincoteauge. These pictures are basically of horses called 'buy-back ponies'. Its where you bid for a ponie and if you win, it becomes yours. But in the winter time they get set free and in the summer they come back in the carnival grounds. The other picture with a bunch of horses bunched together, those are WILD PONIES!!!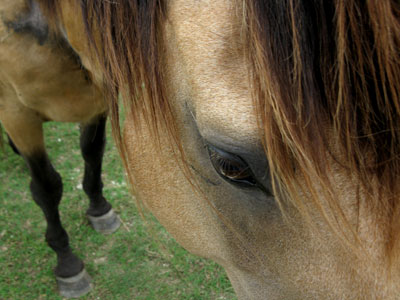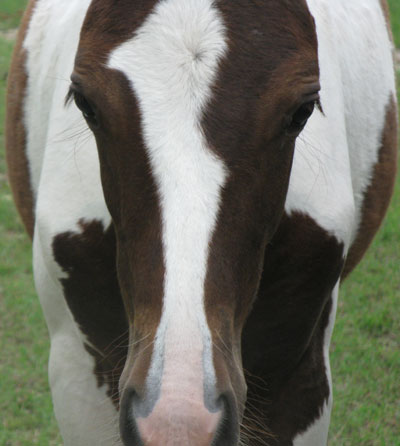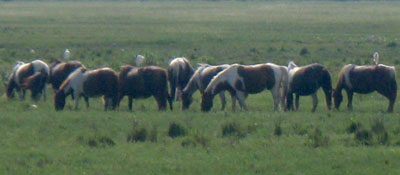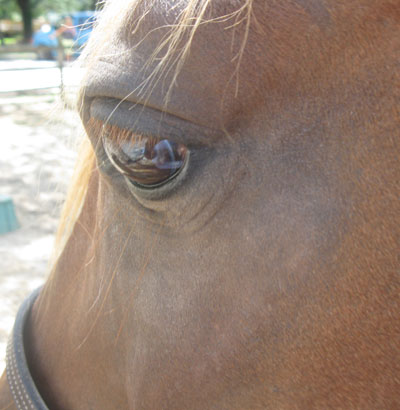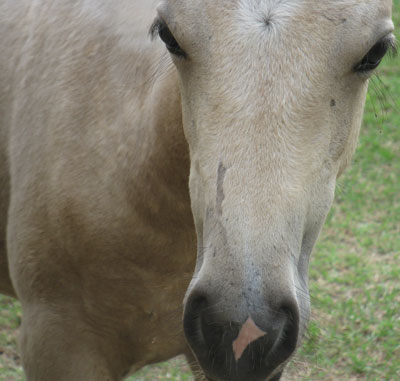 from Breanna
Lucky, my new puppy!!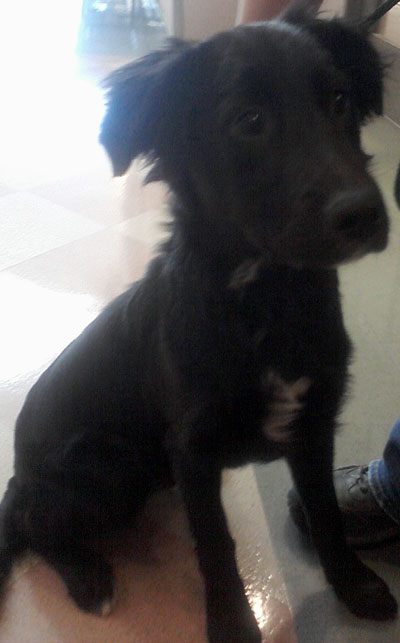 from Kaitlin2010
Hi all!!! Kaitlin2010 speaking, here are some photos of me and my pets! Here is me all dressed up in stinky riding clothes after a good ride!!

This is a picture of me jumping good old Blue in a show.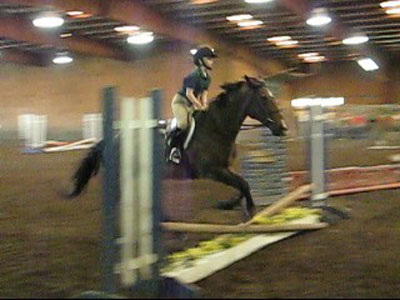 Here is Blue landing after a clear round in a horse show!!!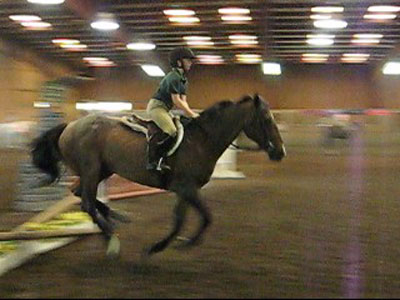 This is Rose my Guinea Pig dressed up for the pet parade, and guess what, she won won first place!!!!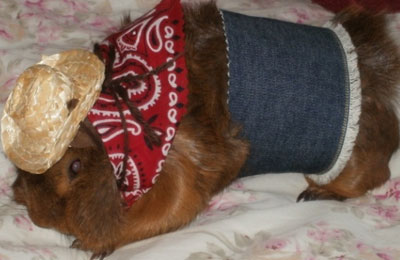 Here is Ty our Australian Shepherd also dressed up for the pet parade, Ty was the horse and Rosie was the cowgirl!!!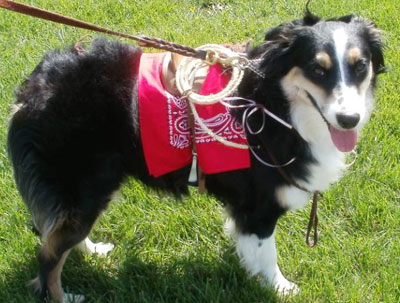 from Scoutie
Jasper, my skunk!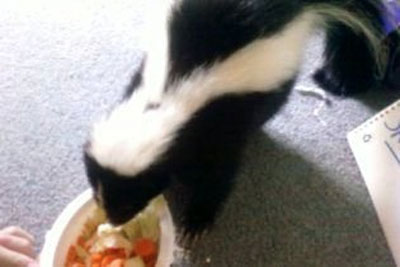 from Keely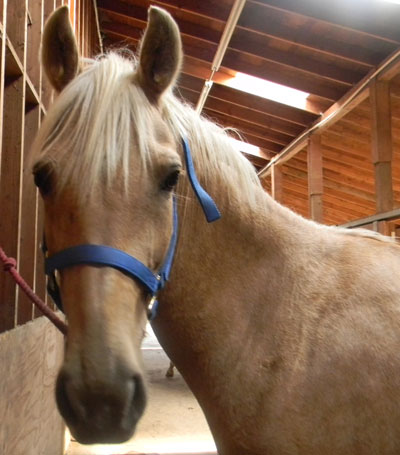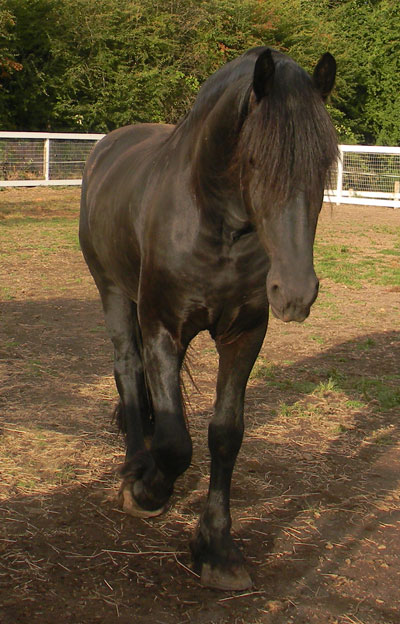 from ellie renneberg2
Hey cpp, it is Ellie Renneberg2, and i thought i would send in my first ever picture:).
Here, I am at Pillar valley, Australia, riding Cassie, an Andalusian! She is also a movie star! About my clothes: I was on holidays, and didn't have any riding stuff.
Anyway, thanks for putting it in the wiggins weekly!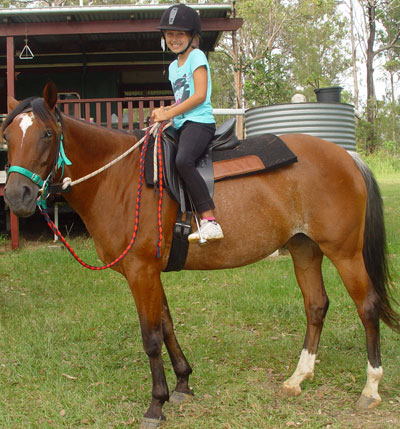 Member Art Gallery
by Nat2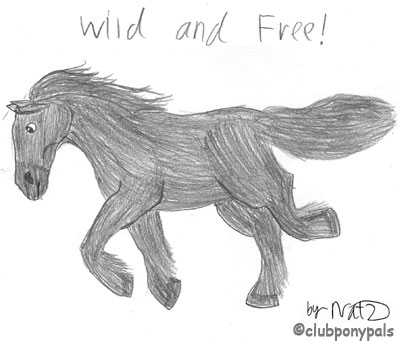 by Anniepk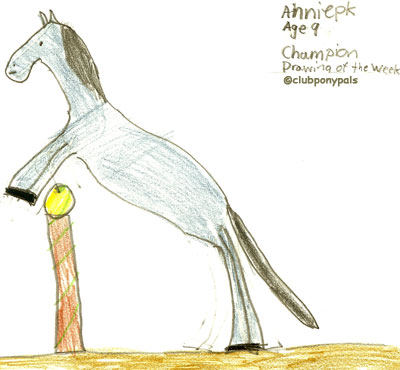 by kell27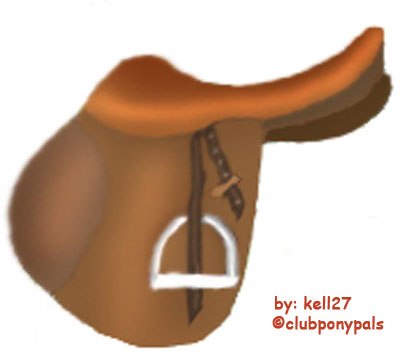 by 123dogesrule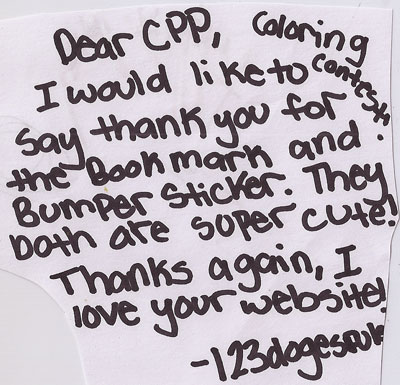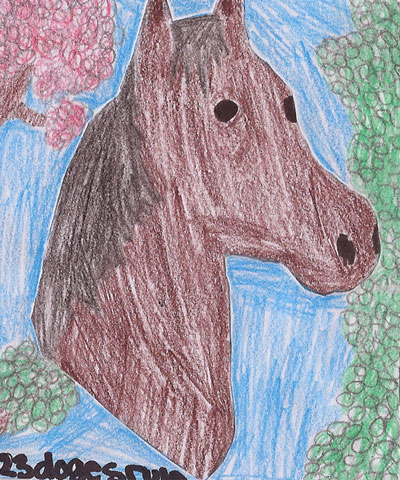 This Week's Winning Postcard
by Vivianna A.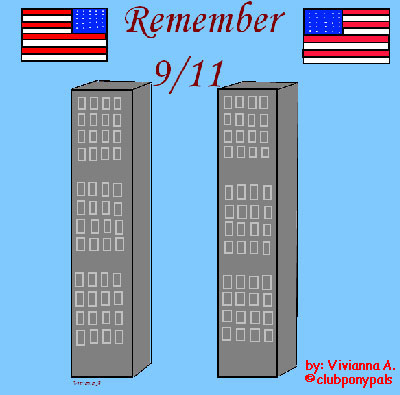 by Grahamsluver
by Kell27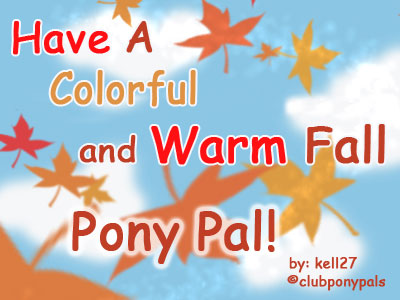 Other Postcard Entries
by Nat2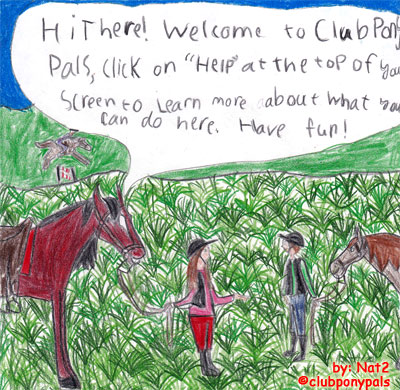 by Kell27
by EagleGirl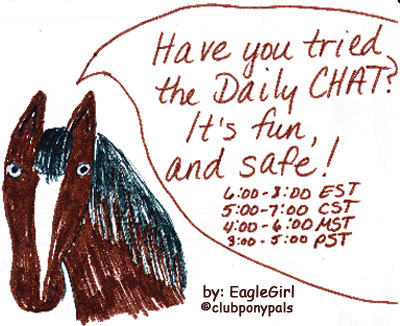 Winning postcard entries each week get 200 Wiggins bucks. All art must be original, it cannot include clip art or copyrighted images.
If you want to enter, send your original art to Contests@ClubPonyPals.com or mail it to:
Club Pony Pals
16654 Soledad Canyon Road #382
Canyon

Country, CA 91387 USA
Dear Pony Pals

Send in your photos, stories and drawings for our contests.

e-mail them to Contests@ClubPonyPals.com or mail it to:

Club Pony Pals
16654 Soledad Canyon Road #382
Canyon Country, CA 91387 USA

The first printing of collectable stickers is almost gone. For the next week or two, if you want a sticker and bookmark make sure and include a mailing address where we can send it.

Please include your user name and the email address you used to register in your letter, too.

Webmaster
Play These Games to Earn Wiggins Bucks

Play these to earn bucks! Each week, that week's highest scoring

Scavenger Hunt
Winner gets 3000 Wiggins bucks,
next nine members scores below that get 500 bucks each.

"Scavenger Hunt "

Kell27

ILUVmyPONIES98

santana

lacer94

frankiebear

mqueen

Chesapeak

kjohnson578

rudytootoot

jumper94

Pony Pal Derby
Race your pony to earn Wiggins bucks!
Each week the derby game's highest scoring player earns 3000 Wbucks.
500 Wbucks goes to each of the next nine highest scores.

"Pony Pal Derby"

BostonGal

chelsea2

Raven305

Comanche1999

Princess777

Hope

Secret Agent Pony

infinityandbeyond

SpiritRider624

Ellie Renneberg2

<![if !supportEmptyParas]> <![endif]>

Math Games
High scoring players in addition,
subtraction or multiplication earn 500 Wiggins bucks,
next nine players who have high scores earn 100 bucks each.

"Add Like Mad"

EagleGirl

Skyward

wombat165

LunaLight

indijade

Nat2

HorsesAreMyLifeNZ

rudytootoot

pipihihi

i ride

<![if !supportEmptyParas]> <![endif]>

"Subtraction Action"

wombat165

LunaLight

indijade

HorsesAreMyLifeNZ

Humunculus

eldrene

Amber the Orange Fairy

Stine001

Nikita728

ahahah

<![endif]>

"Multiplication Station"

HorsesAreMyLifeNZ

SallyHorse

Natalie21

LunaLight

HayashiOkami

indijade

rudytootoot

Dreamer100

horsegirl213

Second Chances

This Week's Cross-Country Trophy Winners

Cross-country course north

santana

snowpuff

caroline97

goblirsch

jumper94

Cross-country course south

celebi_00

CaseyMyRealHorseRoxUreSoxOff

Tycon

hcdkid

CharlieandSahara
Pony Pal Thoughts for the Day:
"Look back on our struggle for freedom,
Trace our present day's strength to it's source;
And you'll find that man's pathway to glory
Is strewn with the bones of a horse"
Anonymous

_____________________
"It is not the horse that draws the cart, but the oats."
Russian proverb

______________________
"Old minds are like old horses; you must exercise them if you wish to keep them in working order. "
John Adams (1735 - 1826)

_______________________
"Do not stand at my grave and weep.
I am not there, I do not sleep.
I am a thousand winds that blow.
I am the diamond glints on snow.
I am the sunlight on ripened grain.
I am the gentle autumn rain.
When you awaken in the morning's hush
I am the swift uplifting rush of quiet birds in circled flight.
I am the soft stars that shine at night.
Do not stand at my grave and cry.
I am not there, I did not die." -
A Hopi Prayer