Volume 3 Number 41
April 19-25, 2010

Dear Pony Pals <![if !supportEmptyParas]>
Each week thousands of new members join Club Pony Pals. As our Club grows, we are getting so many member photos and art entries that we are truly thrilled to see how many Pony Pals like what we are doing here.
With such growth, we need to make a few changes in our Wiggins Weekly newsletter.
From now on, members can have up to two photos per week in our newsletter. Only one or two postcards will get Wiggins Bucks and be put into our card catalog. Finally, only one art entry will be chosen as our drawing of the week.
Our drawing of the week will be a wall picture for personal cabins. There is now a working clock at Kline's. We are adding new cabin furnishings all the time.
Other news --
What's in your cabin? You can learn more about Olson's Horse Farm here.
Download an entry form for our current coloring contest.
With all the excitement and work of launching Olsons, our

CPP horse and pony alphabet coloring book

is still in production. There are a few letters missing. Can you draw a pony or horse that has a name beginning with X or U or one of the other missing letters?
Feeling lost? Look at a

map of Wiggins here.

Our virtual riding lessons are each Tuesday, from 6:30 to 7:30 Eastern Time. Lessons are held in the live moderated chat. It is a great way to work on mentally visualizing your riding -- and they are lots of fun.
Every day hundreds of new members sign up and ask for Pal requests. Take a moment and see who's just signed on recently with our "

Pals, Please Page

." Our world has some great ways to meet other pals.

Click here to learn more.

Please help new members feel welcome - send a card to someone who is new!
Seeing something weird when you log on? Our game changes all the time, if you log in and weird things seem to happen, please clear your computer's cache.

See the instructions here

to learn how.
Need Wiggins bucks? Anybody who wants more Wiggins bucks is missing out if they don't enter one of our contests! Details are below. We need funny cartoons, they should be in black and white. And if a member creates a Youtube video about our site, let us know! We will award a thousand Wiggins Bucks for a good video about us.
Pals,

Pony Pal Contest Calendar
| | | | | |
| --- | --- | --- | --- | --- |
| contest name | deadline for entries | voting starts | winners announced | prize amount (in Wiggins bucks) |
| Drawing of the week contest | every Friday | | in Wiggins Weekly | 500 to each winner |
| Cartoon contest | every Friday | Monday | in Wiggins Weekly | 500 to artist, 500 to caption winner, 100 to caption runner-up |
| Postcard of the week contest | every Friday | | in Wiggins Weekly | 200 to winner |
| | May 15 | May 16 | June 19 | 3000 1st place, 500 to runners up |
| | March 31 | April 5 | April 23 | 3000 1st place, 500 to runners up |
| April Story and Poem Contest | April 30 | May 5 | May 22 | 3000 1st place, 500 to runners up |
Drawing of the Week Contest
by Skyward

Winners each get 500 Wiggins bucks. If you want to enter, send your art to the Contests@ClubPonyPals.com or mail it to:
Club Pony Pals
16654 Soledad Canyon Road #382
Canyon Country, CA 91387 USA
If you want a sticker and bookmark make sure and include a mailing address where we can send it!
Cartoon Caption Contest -- This week's caption winner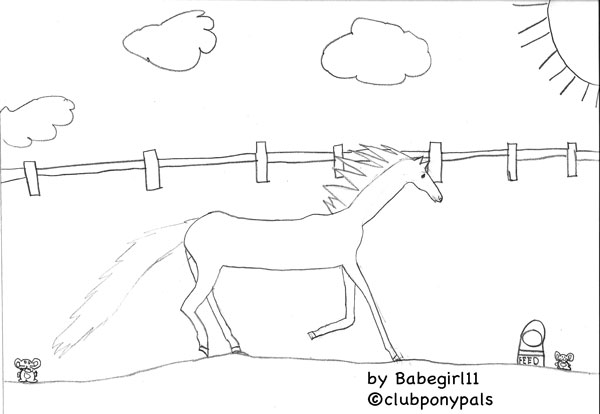 "Oh My Gosh! It's Jerry from Tom and Jerry! Jerry, oh Jerry, can i have your mouse-o-graph, I'm your biggest fan!" by eventingfreak22
This winning caption's writer got 500 Wiggins bucks.
The runner-up caption gets 100 bucks.
Horse: Do I smell food? Yes! Run to the food! Charge!!!! by Justin804
Vote for your favorite caption for this cartoon--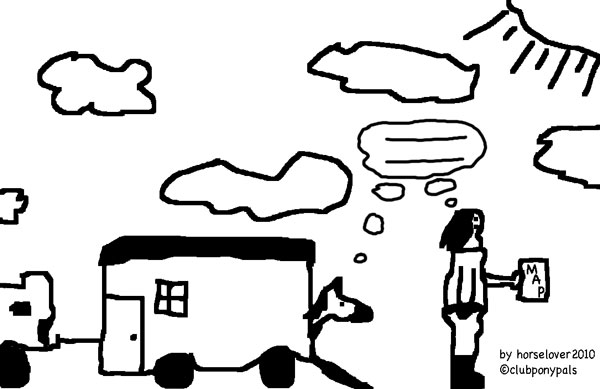 Write a caption for this --

Can you write the winning funny caption for this cartoon? Deadline is Friday of this week. Email it to Contests@clubponypals.com
Look for the entries in the next week's e-newsletter and vote for your favorite.

Winning caption gets 500 bucks, runners-up get 100 W bucks each. Captions should be short.

or draw a cartoon --

We are looking for cartoon artists, too. Draw one and email it to us by Friday.

If it is selected, you can earn 500 Wiggins bucks! Hint -- for this contest, draw your cartoon in black and white. If you want to enter, send your art to the Contests@ClubPonyPals.com or mail it to:

Club Pony Pals
16654 Soledad Canyon Road #382
Canyon Country, CA 91387 USA
Member Photo Gallery
from Spellcheck

I have a few more pics for you guys to put in the next WW. I know I already sent some in, but these were just too funny not to! The baby goat is Whiny Brat, and she jumped onto my pony! It is not staged, the goat LOVES to jump on things, I'm just surprised Belle tolerated it. I can't wait to see what it will be like when Whiny is an adult....LOL! Thanks! Spellcheck
from Ponyluv1999
A pic of me and my best friend jumping together =)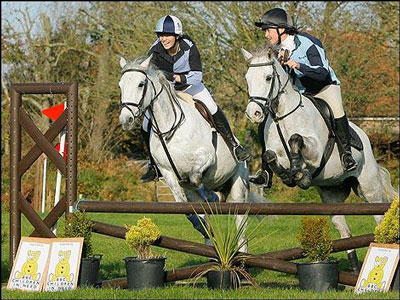 me doing polo cross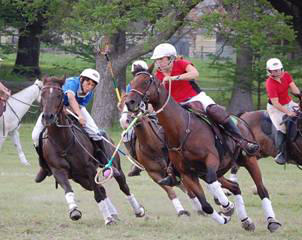 from horselover2010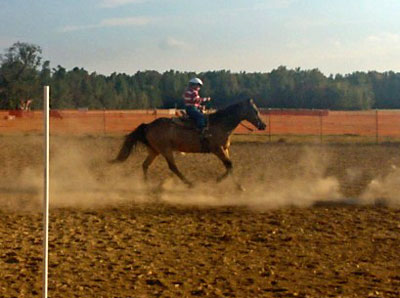 from FendiesHorsegirl34

Hi, Could you put these in the WW? Here are my dogs.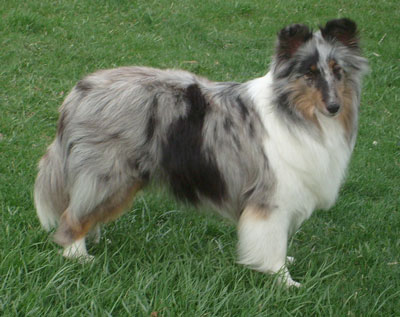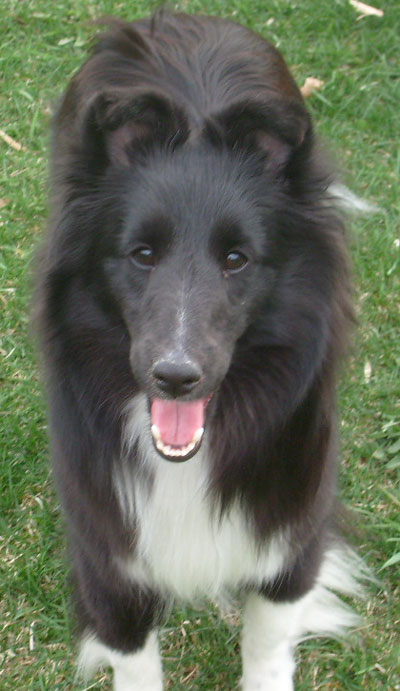 from famoushorse101
Hi, this is famoushorse101, I'm sending a few photos!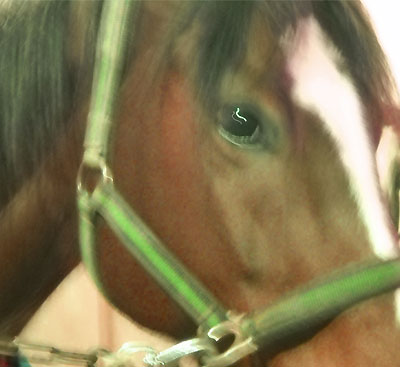 This is Stripe, who I'll be quarter leasing in summer, I love her so much!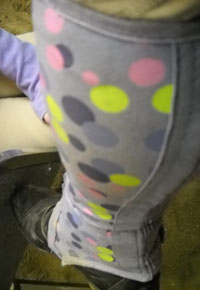 This is my awesome halfchap! That's it for now, please W-Mail me to ask questions or to comment on my pics!
from cherry101123
This is a picture of my pet turtle. His/her ( I'm not sure which yet. I have to wait until it's four inches) name is Testudo which is the latin word for turtle. Just as a random fact he's a Red Ear Slider. I would like you to include this picture in the next wiggins weekly if possible. Thanks!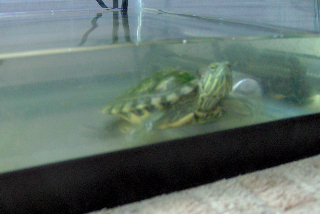 from Eventingfreak22
| | |
| --- | --- |
| here are some pictures from my last show | |
from Cory101
I have some pictures of my pony Cory for you! He is a connimara welsh cross bay roan gelding and he is 4 years old. However, in these pictures he is 2 years old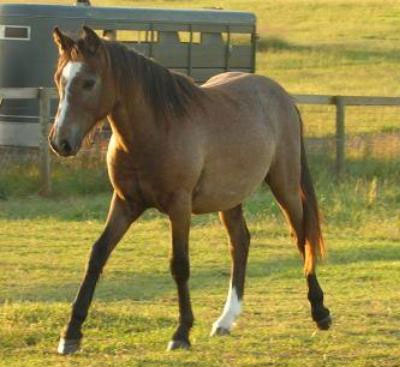 from Ajaxslover2010
This is pictures from a house I rent in MD. We have an albino deer living in our woods, and our house is on the creek.
Ajaxsluver101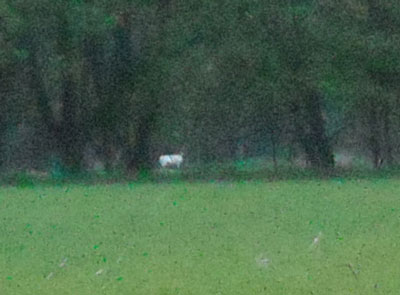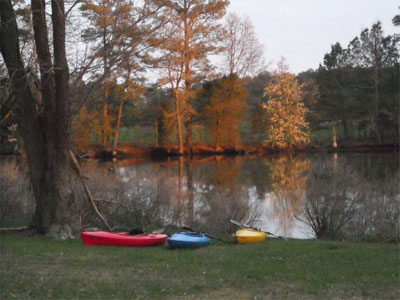 from D.Z. Weedorocks!

this is a photo of me at a show with my trainers horse Mac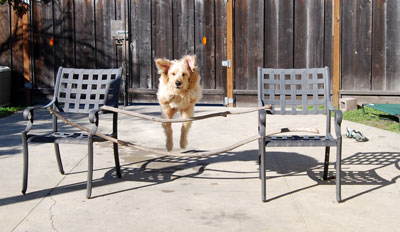 this is a picture of my dog jumping
Member Art Gallery
from Sorris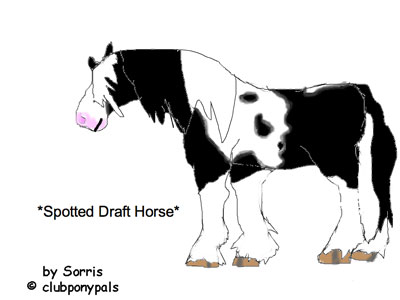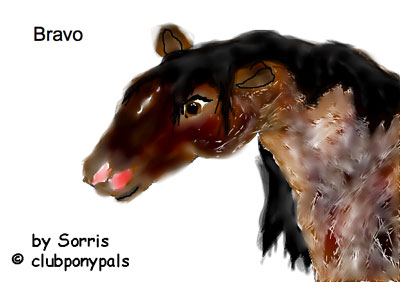 by Missy162
The name of this picture is "Spirit" this is my picture i drew for the contest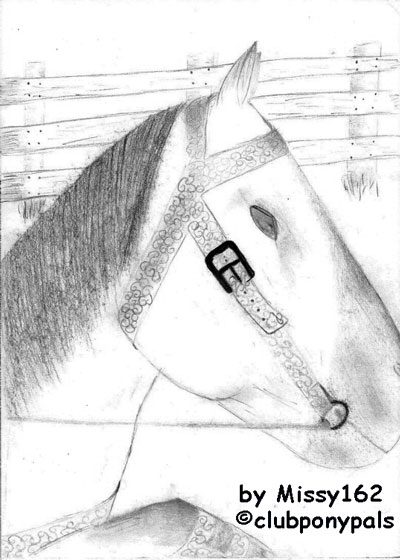 from Seqoia
Hi! I'm Seqoia and I recently found Club Pony Pals, and I love it! It's nice to play when I'm not riding in real life. :) The pony with the hay and water bucket is looking to be entered in the drawing of the week.  Thanks for making such a fun web site!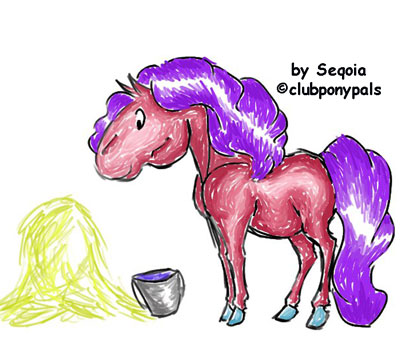 by Raven305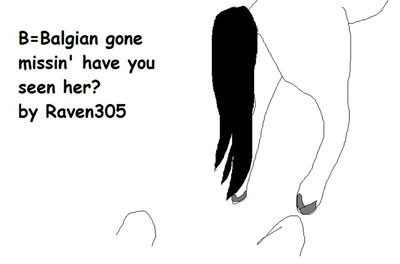 from Cory101
I have a picture that you can put in the Wiggins weekly. I know that it is poorly taken picture with a phone, because I don't have a scanner. You may use it if you wish to.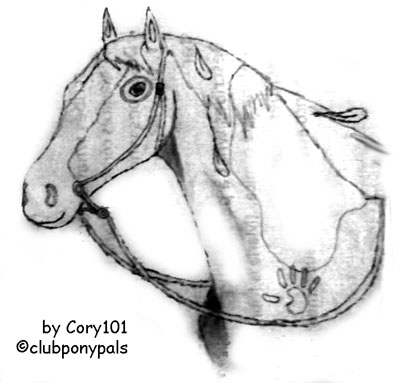 This Week's Winning Postcards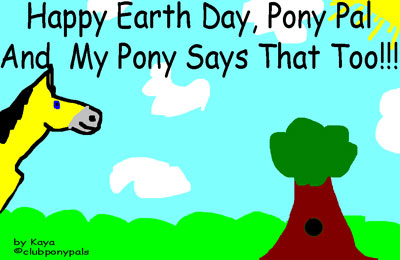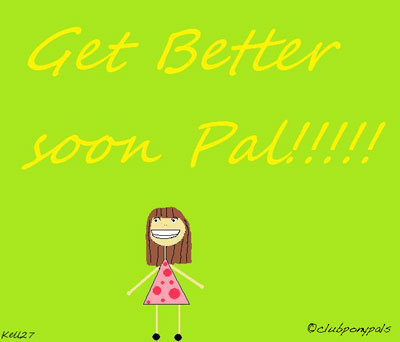 This Week's Postcard Gallery --- the other entries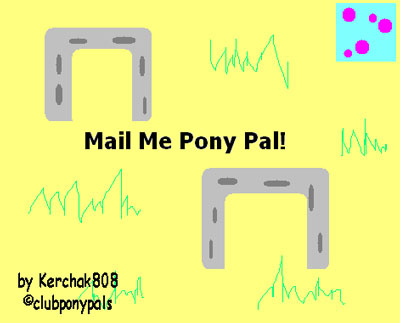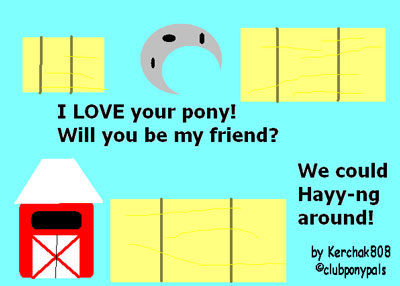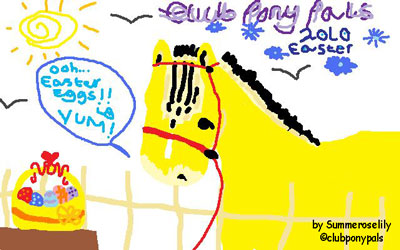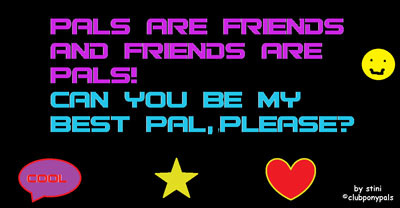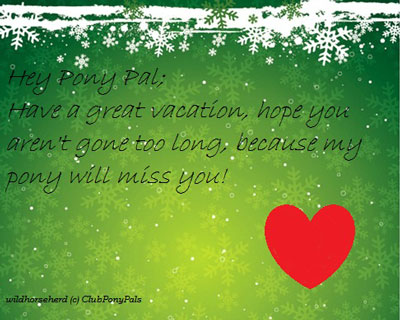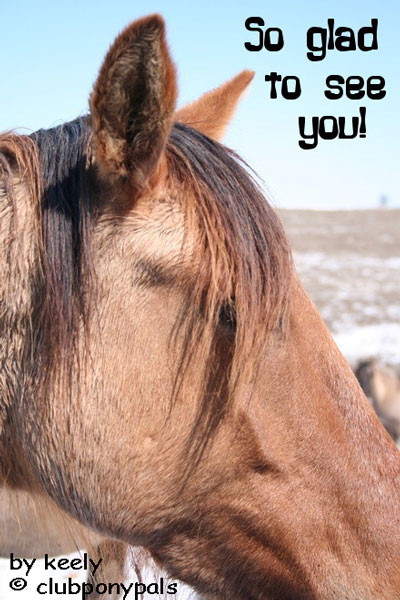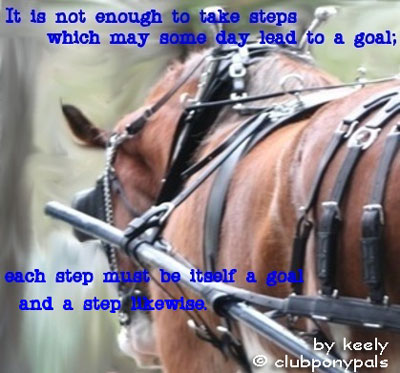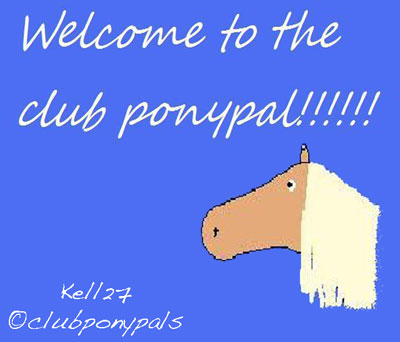 Two postcard entries each week win 200 Wiggins bucks. All art must be original, it cannot include clip art or copyrighted images.

If you want to enter, send your original art to Contests@ClubPonyPals.com or mail it to:
Club Pony Pals
16654 Soledad Canyon Road #382
Canyon Country, CA 91387 USA
Letter from New Zealand
| | |
| --- | --- |
| | This is a Photo of me when I was 4 riding at a Pony rides place in nz I'm much older now tho thought I'd just dig up some old photos to show you!!! Thanks. From all the way in nz!!! Hugh |
Member clubs!
Hang Club Plaques in your cabin show that you belong. Check Member clubs on our new Club Plaque page. You can hang Club Plaques in your cabin and all new clubs must submit a club plaque drawing to be listed. If you cannot make a plaque write to Contests@ClubPonyPals.com and we can have Mrs. Crandal or Admin3 our new staff artist help you out.
Dear Pony Pals

Send in your photos, stories and drawings for our contests.

e-mail them to Contests@ClubPonyPals.com or mail it to:

Club Pony Pals
16654 Soledad Canyon Road #382
Canyon Country, CA 91387 USA

The first printing of collectable stickers is almost gone. For the next week or two, if you want a sticker and bookmark make sure and include a mailing address where we can send it.

Please include your user name and the email address you used to register in your letter, too.

Webmaster
Play These Games to Earn Wiggins Bucks

Play these to earn bucks! Each week, that week's highest scoring

Scavenger Hunt
Winner gets 3000 Wiggins bucks,
next nine members scores below that get 500 bucks each.

"Scavenger Hunt "

chillycat12

Kerchak808

LALA2099

RascalHuggins

princess9903

arabians401

horselover5668

RedRevenge

selea

sparkle4910


Math Games
High scoring players in addition,
subtraction or multiplication earn 500 Wiggins bucks,
next nine players who have high scores earn 100 bucks each.

"Add Like Mad"

kande

Skyward

KerBlang

tic cwc

Evillive

CaliforniaSummerGirl

djbates

aubreyg7

MeMee

nemoeon

<![if !supportEmptyParas]> <![endif]>

"Subtraction Action"

kande

KerBlang

may218

Lady Lucky

djbates

Raven305

Aquawillow

nemoneon

Dounia

Emily Paige

<![endif]>

"Multiplication Station"

Lady Lucky

Nat2

kande

misiu1205

elsie bennett

azucena9495771

Skyward

jumpingfilly

StarStar

Emily Paige
Pony Pal Thoughts for the Day
The emancipation of women may not have begun with the vote, nor in the cities where women marched and carried signs and protested, but rather when they mounted a good cow horse and realized how different and fine the view. From the back of a horse, the world looked wider.
~Joyce Gibson Roach

_______

Brooks too wide for our leaping, hedges far to high. Loads too heavy for our moving, burdens too cumbersome for us to bear. Distances far beyond our journeying. The horse gave us mastery.
~ Pam Brown

____________

Turning the corner as I drove up to the stable I caught the first scent, the first instant of knowing that once again I would have the golden treasure of walking up to my horse and hearing him whicker hello.
~ Jane Crandal

______________

For horses can educate through first hand, subjective, personal experiences, unlike human tutors, teachers, and professors can ever do. Horses can build character, not merely urge one to improve on it. Horses forge the mind, the character, the emotions and inner lives of humans. People can talk to one another about all these things and remain distanced and lonesome. In partnership with a horse, one is seldom lacking for thought, emotion and inspiration. One is always attended by a great companion.
~ Charles de Kunffy