THEY ARE OUR HORSES! DID YOU KNOW--­
Wild horses were here before America was born? Today they still live in our country, but there are not many left!
In 1971,our United States Congress passed a law that protects them, and called them our American Heritage
Now the government is capturing them and taking them away from their home and family
More than30, 000 WILD HORSES are now held in government corrals!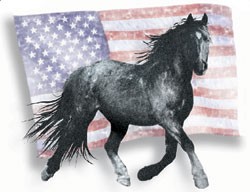 <![if !supportEmptyParas]> <![endif]>
Write the President and ask him to save America's wild horses.
President Obama
1600 Pennsylvania Avenue, NW
Washington, D.C. 20500
Write the Secretary of the Interior and ask him to leave the horses alone.
Ken Salazar
Department of the Interior
1849 C Street, N. W.
Washington DC 20240