Volume 3 Number 4 - August 3 - 9, 2009
Club Pony Pals News
Dear Pony Pals

Voting is now open for our July story contest. There are almost 60 entries in four categories. You can vote for your favorite in each category here. http://www.clubponypals.com/wigweekly/MyCPP/7_09Storycontestentries/7_2009Storycontestentries.html

Friday is the entry deadline for our second coloring contest. The picture is courtesy of member raennior49. Too get a printable entry form, click here

Color it either on a computer (you read "Ping a Pony Pal Pundit" at http://www.clubponypals.com/chatview.php?chat_id=25096&source=myponypals

for instructions if you want to learn how) and email it in to Webmaster@clubponypals.com as an attached file. Or you can print it, color it by hand and then mail it to our address that is below.

Pony Pal Contest Calendar

| | | | | |
| --- | --- | --- | --- | --- |
| contest name | deadline for entries | voting starts | winners announced | prize amount (in Wiggins bucks) |
| Jigsaw puzzle contest | every Saturday | | every Monday in Wiggins Weekly | 500 to each winner |
| July story contest | July 31 | August 2 | August 21 | 2500 1st place, 1000 runners up |
| You Tube Video Contest SEE THE WINNER HERE ON CLUB PONY PALS - LINK DOES NOT GO TO YOU TUBE | July 31 | | August 7 | 500 1st place |
| | August 7 | August 8 | August 14 | 1000 1st place, 500 runners up |
| Poem contest #1 | August 14 | August 14 | August 28 | 3000 1st place, 500 runners up |
| Parents letter contest | August 22 | August 23 | August 28 | 1000 1st place, 500 runner up |
| August story contest | August 31 | September 2 | September 18 | 2500 1st place, 1000 runners up |
We have so many contests going now this seemed simpler than explaining them all.
Catch you on our forum or at one of our afternoon live moderated chats.

P.S. We are looking for new members. If you have a friend you think might like our Club, please tell them to sign up and try it. The only way we can keep our site free is if we get lots of new members.
Jigsaw Puzzle Contest Winners

Raennior49 and bkerr each got a free bumpersticker, bookmark and 100 Wiggins bucks for sending in these great drawings. If you want to enter, send your art to the Webmaster@ClubPonyPals.com or mail it to:
Club Pony Pals
16654 Soledad Canyon Road #382
Canyon Country, CA 91387 USA
If you want a sticker and bookmark make sure and include a mailing address where we can send it!
Member art gallery
This is my entry, it shows a horse that is happy because it was adopted by a member!!!!! B and S (Britnie and Shadow)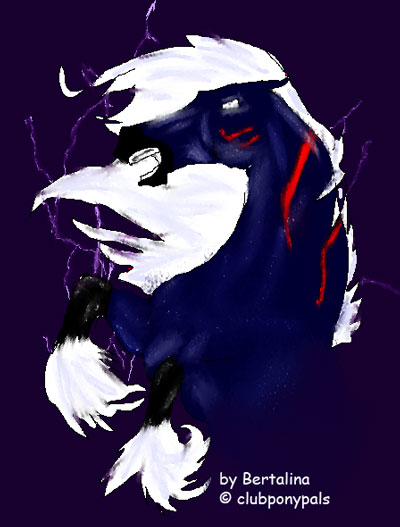 bertalina & sapphire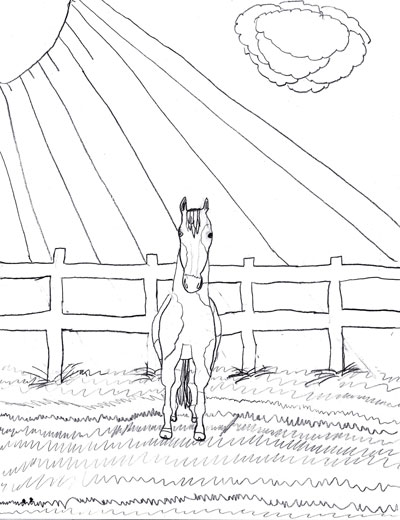 cowgirls dolly & skipper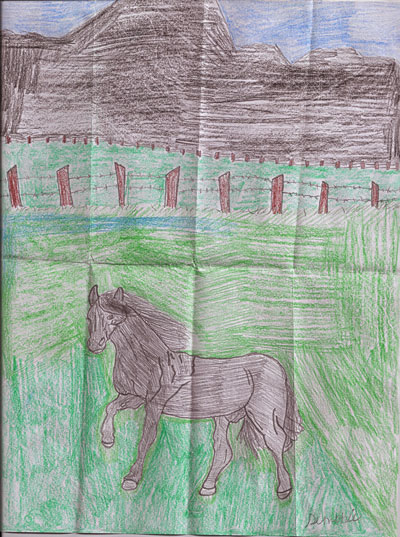 This drawing came in without a username or email address attached. If the player writes to an email Webmaster@clubponypals.com and identifies themselves we will add your user name here. Webmaster
LexiLouLou911 sent two envelopes for the Coloring Contest entries
Hello fello clubponypals members, As you know i have done a lot of digital art and now its PUMPED UP A BIT When i say pumped i mean it! I have just submited a PHOTO MANI[P!!!! A picture made from more than one picture that looks really cool! I hope its picked cause u guys will llooooove it :D .... What i use is corel painter essentials, photoshop elements, ms paint (very rarely), and GIMP (which is free for digi artists looking for a free manip program). Also i use a bamboo fun tablet, which is what i use for my art, very fun and easy. Suggested for all who are good with a mouse and want to hier their limits. YOU GuYSSSSS, Guess what, I got a HYPERCAM!!!!!!!!!!!!!!!!!!! That means i can record tutorials 4 you!!!!!!!!! I have one made, just not ready to send. I will as SOON AS POSSIBLE!!!!!!!!!!!!
Yes thats me, its a manip i made not to long ago on GIMP. This is a jigsaw puzzle entry. It may not be a drawing, but its art!
Thanx:D malhorse &Peter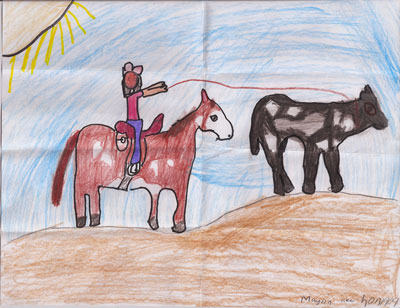 honi909 & Dakota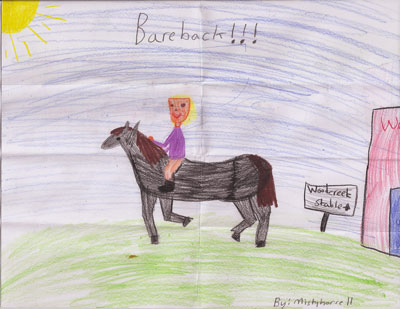 Hello, inside is my coloring contest entry and a drawing that I hope will go on the next Wiggins Weekly Newsletter.
I (heart) Club Pony Pals. Emma
PS My username is Mistyhorse11 & Snow Love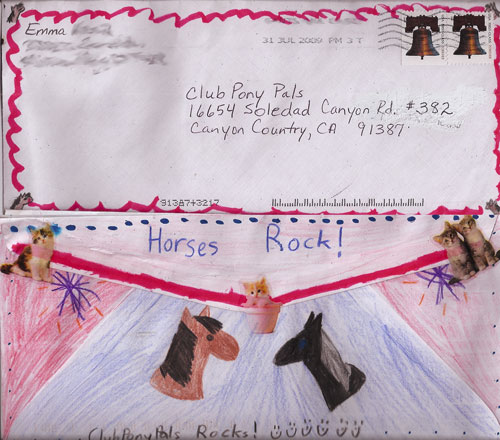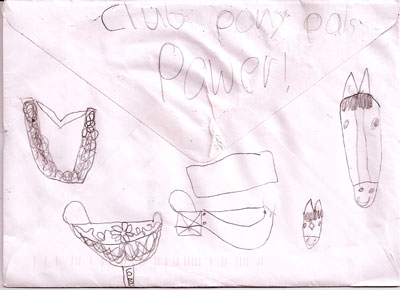 Mommypaint & IndianPaint envelope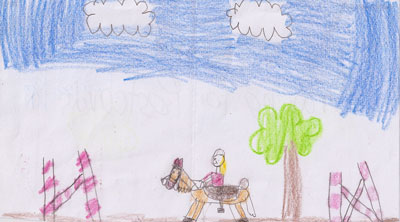 Mommypaint & IndianPaint drawing for postcards
wash rack design for Club Pony Pals game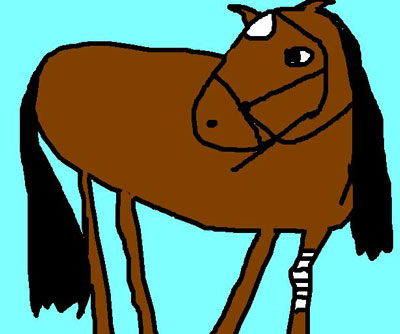 my thought of the week "An equine is a special gift...respect it."
Picassogirl & Picasso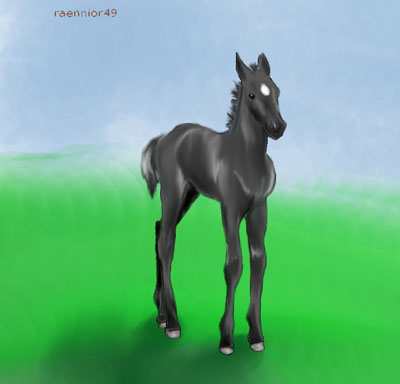 The black foal is a friesian. (the reason why the foal looks set off from the background is because I used GIMP and the background is a separate layer than the foal was.) I'm sending another one soon.
I hope you can send two entries. If you can't, just use the first one. :) Reannior49 & Serena
Hi web master! I would like this in the next WW please. Lizzy1
Club Pony Pals Forum Posts of the Week
Shiloh101 & Dlilah writes
Dear Mrs.C , Is there a way I could breed Dlilah and Splash? Please write back Love, Shiloh101 & Dlilah
Jane Crandal responds
Dear Shiloh No, we do not breed ponies on this game. But you can ride, join contests, learn about ponies from our mini-games, write to Pam Anna or Lulu and your friends, visit on the daily live chats, explore new areas as we build them, and make friends. We thought that might be enough. For now. JC
_____
Tianastar & Gypsy writes
Hi Im new and this is a great site, however I spent 10 dollars on paypal and I had 2200 wiggins bucks but I just logged on and now I only have 141 !!!!!!! What happened? and will I be reimbursed? also are there any other tasks besides mailing the letter and returning the kitten? just wondering if Im missing something because thats all it seems to do. Thanks so much for this great site !! Tianastar and Gypsy
Jane Crandal responds
Dear tianastar Someone logged on to your account and bought a purple halter and lead rope, a pink halter and lead rope, a Western bridle, a black english bridle, a new custom English saddle black, saddle blankets in pink and in purple. That black saddle alone cost almost 2000 Wiggins bucks. I would suggest changing your password. You can have any password you want, but it is risky if they are too similar. If you were not the person who bought those things, write back and let me know. I would suggest you try to figure out who logged on to your account. JC
Tianastar & Gypsy answer
Thanks so much , we have figured out the buyer! No worries !! but I do have a question, are the only tasks on here to return the kitty and mail the letter ? I think I might be missing the tasks. Thanks again ! we are having a great time taking care of our horses
Jane Crandal responds
Dear tianastar We are working on adding new things to do. You can compete for high scores on the cross country course, play mini-games for high scores, feed the squirrel, rescue the bird, herd sheep in the sheep pen, play apple bounce or bad apple or bubble bug or main street matchup or math games for Wiggins bucks. There are coloring contests, writing contests, contests for the best jigsaw puzzle drawing, poem contests and right now a contest for the best letter from a parent. Read the Wiggins Weekly and learn a little about what's been happening on the site. Welcome to the barn! JC
______
horseyluvr & Sparky writes
Im soo sad! The single nicest boy in my life got hit by a car and died yesterday! i dont know what to do! im always crying and praying and wishing he would come back! i know theres nothing i can do about it but i just feel so devestated! i need help!
Jane Crandal responds
Dear horseyluvr Oh no!!! I am so sorry for your loss. What would he have wanted you to do? If I got hit by a car and killed, the last thing I would want is for people who knew me to be crying and sad. Maybe you can go visit his family who must be sad to and be friendly to them. Please talk to your parents about this, they love you and care about you. It is good to talk about this kind of thing with them, they may be able to help you feel better too. If you go to church, your pastor may also be able to talk to you and help you understand how you feel. And don't forget to tell your pony about it, real or online. Ponies like to listen and they don't tell tails. Friends, JC
Dear Pony Pals

Send in your photos, stories and drawings for our contests.

e-mail them to Webmaster@ClubPonyPals.comor mail it to:

Club Pony Pals
16654 Soledad Canyon Road #382
Canyon Country, CA 91387 USA

If you want a sticker and bookmark make sure and include a mailing address where we can send it!

Please include your user name and pony name in your letter, too.

Webmaster
Top High Scores from last week

"Crandal's Cross Country Course going North"

Morbid_Silence
cafelatta
ponypony1212
Katty
RascalHuggins
dreamzia11
mmhorse
labganz123
ponypaint
mmhorse

<![if !supportEmptyParas]> <![endif]>

"Crandal's Cross Country Course going South"

Keda
Morbid_Silence
PonyPals
celect04
Korolla
mmhorse
Spunkyhorse3
cpsutton1
rodeo23227
GaaraXOX

Play these math games to earn bucks! Each week, that week's highest scoring players in addition, subtraction or multiplication earn 100 Wiggins bucks, next nine players who have high scores earn 50 bucks each.

"Add Like Mad"

Driver
I like horses
horseegirl122
RustyGirl
marialuvshorses
Zara2629
crittersgirl911
RascalHuggins
remi
shyan1

<![if !supportEmptyParas]> <![endif]>

"Subtraction Action"

kitkty katty
Zanzibar1
Majestic Misty
waggy
WillowGirl
QueenS.K
Image N
Angel_08
lolalufn
Britnie

"Multiplication Station"

remi
Raven305
navajetscrystal
Britnie
marialuvshorses
julia425
Tealie23
teensfun
Angel_08
waggy

"Main Street Matchup" our newest game!

Princess67
Hantard
happyyayday1o1
Spunkyhorse3
Driver
big
Mimi_11
safira101
Image N
goodall01
Pony Pal Thoughts for the Day
A journey of a thousand miles must begin with a single step.
Lao-tzu (c.500BC)
________________________________
Seriousness is the only refuge of the shallow.
Oscar Wilde (1854-1900)
________________________
There are things that are so serious that you can only joke about them.
Werner Heisenberg (1901-1976)