Volume 2 Number 40 - April 13-19, 2009
Club Pony Pals News
Virtual Pony Pals Sleepover Scheduled
All Club Members Invited!
Dear Pony Pals
Pam, Anna and Lulu are having their first virtual barn sleepover on Friday. All Club Pony Pals members are invited to join the party! From 8 pm to 11 pm Eastern Standard Time the Pony Pals will be online to in our new forum to chat, answer questions and hang out.
We live in Connecticut. What time will it be where you are? Figure that out here.
In the United States, their sleepover will be
8pm to 11 pm Eastern Time

7pm to 10 pm Central Time

6pm to 9pm Mountain Time

5pm to 8pm Pacific Time
They sure hope you can log on then and visit. Pam and the girls really are looking forward to it.
There are a few new things in Wiggins this week. If you ride to the sheep pen, Woolie is there and you can help him herd some sheep and earn a few Wiggins Bucks at the same time.
Some Pony Pals in Mongolia need your good used riding helmets. Read more about their work below. To help out, for the next week Club Pony Pals will donate 25% of your 1000 Wiggins Bucks purchase to this good cause.
We have a few entries for our new Monthly Member Story Writing Contest for Club Pony Pals. There is still time for members to send in their pony stories to our WebMaster.
The stories can be 100 to 1000 words in length. All entries must be written by the member who sends them in. All entries become property of Club Pony Pals. Entering the contest means you give ClubPonyPals.com permission to publish them under the byline of your username.
First prize winner each month will get 1000 Wiggins bucks, a Club Pony Pals sticker and bookmark! Deadline for this month's entries is April 30.
That's all there is to it. Don't put it off -- start writing today! You can read more about it in our forum.
If you are wondering when you will be able to write notes to your online friends, that is going to be up and running before this week's sleepover.
An important note about the Weekly: we now get so many letters from members around the world that is no longer practical to post them all in an emailed Weekly. Many email systems will not accept attachments. So, from now on, letters to Anna, Lulu, Pam and Mrs. Crandal should be written in our new Forum. Look for that "Forum" button on the top right of our home page. There, members can also post messages for each other. No matter where in the world a member is, they can exchange messages with other club members. All messages are reviewed for permitted content. Our rules for messages: no personal information and nothing mean or creepy.
For letters with photos or art, please still email those to "Webmaster." They will be posted here in the Wiggins Weekly.
Our game changes every week. Don't forget to take care of your pony to keep it healthy and happy.


Jigsaw Puzzle Contest Winners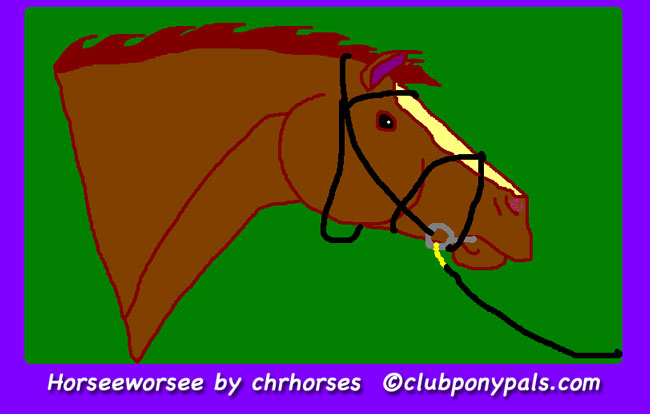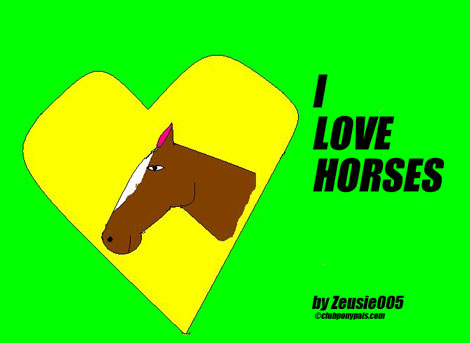 Zeusie005 and chrhorses are this week's jigsaw puzzle artists! Each got a free bumpersticker, bookmark and 100 Wiggins bucks for sending in this great drawing. If you want to enter, send your art to the Webmaster@ClubPonyPals.com or mail it to:
Club Pony Pals
16654 Soleadd Canyon Road #382
Canyon Country, CA 91387
This Week's Picture Gallery

Dear Pony Pals

Send in your stories and drawings for our contests. Every entry gets a sticker and bookmark, the winner gets 100 Wiggins Bucks deposited into the player account of their choice.

Webmaster
This Week's Photo Gallery
this is my horse babymist!!!! hope you like the pics
barrelracer10
Member Letter
"Have you ever tried pretending you were a horse? Have you thought what it would feel like to have a rider on your back telling you what to do? Would it be comfortable and enjoyable? Would it be uncomfortable and awkward?"
From "Centered Riding" by Sally Swift 1913-2009

Dear Club Pony Pals,

I have never really given much thought on what it would be like to be a horse. Well, my friend Summer and I are horse geeks so before leaving to go to our lesson, we got my halter and pretended to be one of the crazy horses at our ranch named Sandy. I tried to put the halter on Summer (who was playing Sandy) but she kept on bucking and biting. It was so much fun and hilarious!!!

It's one of those moments that I will never forget that happened with my friend!!! :)

If I had a rider on my back telling me what to do, I would do my best to listen to my rider and try to be the best horse possible. But if she kicks to hard on my barrel or does something mean to mean or says mean comments, I would be in my own world and not do anything at all!!! :(

Sorry!!! It depends what mood my rider is in in order to make it comfortable and enjoyable or uncomfortable and awkward!!! It all depends on the rider and their mood!!! :)

CrazyCami13

CLUB PONY PALS PROJECT
RIDING HELMETS NEEDED

"A Mongolian without a horse is like a bird without wings"
- Mongolian Proverb.
Dear Club Pony Pals,

I'm Alexandra Yang, an American Peace Corps Volunteer. I serve in Baruun Urt, Mongolia. I'm writing to seek help for Mongolian child jockeys who race ponies in what is called "the world's longest horse race.".

Since long before the time of Chinggis Khan, horse riding has been a long and popular tradition here in Mongolia.

Each July, Mongolians gather to celebrate the "Naadam" Festival. Many people compete in three sports: archery, wrestling and horse racing.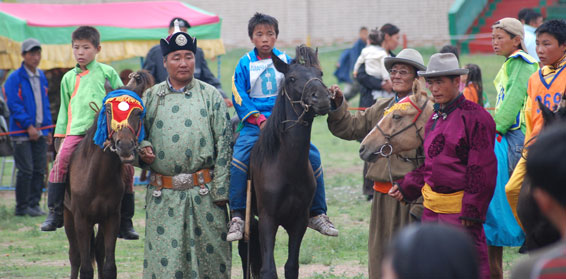 Every year more than 30,000 child jockeys who are 4-10 years old race over a 12-28 kilometer course.

Sadly, about 5% of these young riders fall off their ponies and horses.

Due to thin finances, many child jockeys ride without real protective gear like helmets -- or sometimes even shoes or saddles.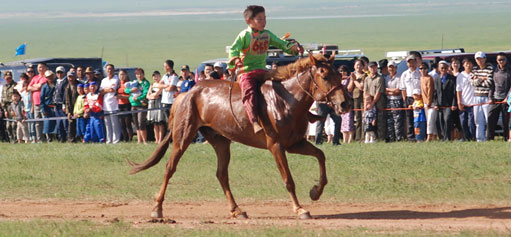 As a result, each year many children get severe lifelong injuries or for a few unlucky riders, death. Some government measures have been taken. But no laws have been enforced to equip children racers with protective gear.

Baruun-Urt Children Development Center is the local agency where I work. It is part of a group that helps see that every child who rides is on a durable saddle.

But because my agency has limited funds, we are can't make sure that that all child pony racers can have a helmet.

So, this is where all of you can help. If you have any useable helmets or any new helmets that you can donate, please help our cause and send them to us.

Please help us to see that all Mongolian child pony racers can live another year to carry on their ancient, thrilling tradition.

Alexandra Yang

P.S. here's our situation with shipping, just in case anyone has questions: I've contacted UPS and several other companies about discounts or free shipment.

For now, American ClubPonyPal members can sent helmets to this US address. Then the helmets can be sent all in one shipment to cut down on shipping cost since it's not that cheap to send items to Mongolia.

Erika Stolle
6701 Foster Slough Rd
Snohomish, WA 98290
U.S.A.

But if you are outside North America, you can send helmets directly to my agency in Mongolia.

Alexandra Yang
Children Development Center
Baruun-Urt
Sukhbaatar Aimag
Mongolia (Via China)

My experience with Mongolian postage: it takes from one week to 2 months due to the road conditions and other reasons. Since my community is located in the far east, it might take longer than usual.

Alexandra

_____________________________________________________________
Dear Pony Pals
When we got this letter we thought of the four old unused helmets in our tackroom. We are mailing those to the US address. Then we had an even better thought. Even if you don't have a spare helmet, you can help out. For the next week (through midnight on April 19th, 2009) buy 1000 Wiggins Bucks at Club Pony Pals store and we will donate 25% of the purchase price to buy helmets for these kids.
WebMaster
Camp Scholarship for Gaming Girls
Club Pony Pals members encouraged to apply!

For the June/July 2009 enrollment, WomenGamers.Com and National Computer Camp (NCC) are once again offering a scholarship valued at $985 to a female student (age 8-18) for one week.

Scholarship applicants need to submit an essay in response to the following question: "What is your favorite video game, and how would you change the design to improve it?"

The 500 - 600 word essay must be submitted to scholarship@womengamers.com no later than May 15th, 2009. Along with the essay, include your name, address, telephone, email address, and age. The winning essays will be posted on WomenGamers.Com. The essays will be judged by a WomenGamers.Com panel and the scholarship recipients will be announced on May 22nd, 2009. For a scholarship to be awarded, at least five entries need to be received. Former scholarship winners are not eligible. Essays submitted previously will not be accepted. For more information on the scholarship, visit http://www.womengamers.com/scholarships/

NCC (http://www.NCCamp.com), campers can design a 2D or 3D video game, learn to program, create a graphic video, take apart a computer, create a home page, play tennis, play Civilization and make new friends. Now in its 32nd year, NCC is America's original computer camp with locations in Connecticut, Georgia, New York, and Ohio.

National Computer Camps provide an opportunity for young people from all parts of the United States and around the world to interact creatively. This harmonic integration of young minds is the primary focus of NCC. Computer camp is the brainchild of Dr. Michael Zabinski who was awarded several federal grants to train teachers to integrate computers into their classrooms. In an effort to reach young people personally, he established the first of these educational summer camps coining the phrase "computer camps" and founded NCC.
Top High Scores from last week

"Crandal's Cross Country Course going South"

Caroline_France2
Lulubel
qwert
K10
robertcullen
toshkin
PonyPals
averybaby
RUSALOSHKA12
CrazyCami13

<![if !supportEmptyParas]> <![endif]>

"Crandal's Cross Country Course going North"

Caroline_France2
Toni
horselover219000
puma2009
abbielouise
trumpmiddy
CrazyCami13
toshkin
nikki200000
K10

"Add Like Mad"

glorose
bd94
15love2ride
Enjoy
poaponies
ckotaska
Rebecca Lynn
beckydansereau
verdemarado
craftyteacher

<![if !supportEmptyParas]> <![endif]>

"Subtraction Action"
if you play this game, there's a good chance your name will be here next week!

marialoveshorses
natalie eden
funkyponky
beckydansereau
verdemarado
tiffy81
iffets2
Jordan_11
Liinnddaa
frosty
Kelsie

"Multiplication Station"

horsebreeder2012
shawntella20
Jordan_11
AshAsh2
verdemarado
buddypony
nadya
qazmlp
gloria moussa
FoxysMom

<![if !supportEmptyParas]>
Pony Pal Thoughts for the Day
"The thing you are trying to help the horse do is to use his own mind. You are trying to present something and then let him figure out how to get there."
"The True Unity and Willing Communication between the horse and me is not something that can be handed to someone, it has to be learned, it has to come from the inside of a person and inside of the horse."
"What I know about the horse I learned from the horse."
Tom Dorrance from "True Unity"