Volume 2 Number 38 - March 31-April 5, 2009
Club Pony Pals News
New Forum
What do you have to say?
Dear Pony Pals
This week's e-newsletter has a new format. It is much shorter, and all the letters to and from the Pony Pals are now on our new Forum. There are lots of ways to make new friends there. If you'd like a Pony Pen Pal, write in and maybe another member will write back. All letters are reviewed first before they are posted. Club Pony Pals standards: nothing mean or creepy gets approved. Take a look and let us know what you think! Right now members can't post images but that feature will be in place soon!
Look for big changes to our game in the next few weeks.


PS -- Please -- You can help ClubPonyPals grow by forwarding this newsletter to others who you think will enjoy our Club.
Jigsaw Puzzle Contest Winner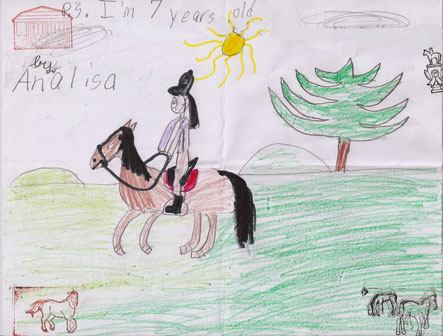 Analisa is this week's jigsaw puzzle artist! She got a free bumpersticker, bookmark and 100 Wiggins bucks for sending in this great drawing. If you want to enter, send your art to the Webmaster@ClubPonyPals.com or mail it to:
Club Pony Pals
16654 Soleadd Canyon Road #382
Canyon Country, CA 91387
This Week's Jigsaw Picture Gallery
hi! hope you like the picture! its for prim and proper horse lovin' peeps Streamjumper

______________________________________________________

hope u lik the picture!!!! :-) It is albino ghost of the night.
Streamjumper

______________________________________________________

i did my best on this! on it, a horse saves a poor little girl and does what ever he can to help her and save her from the storm!!!! :'(
happy but sad actually -- Streamjumper

______________________________________________________

hi i want to enter this drawing for the jigsaw puzzle p.s this took  a LONG! time to send -- Bertalina

______________________________________________________
Hi pony pals! Here is some more art work.It is attached to this email.Hope you like it! Your pony pal, Malkia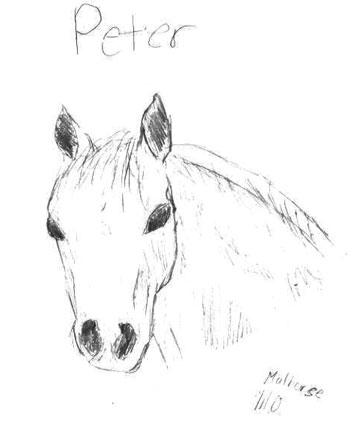 Dear Pony Pals

Send in your drawings for our jigsaw contest. Every entry gets a sticker and bookmark, the winner gets 100 Wiggins Bucks deposited into the player account of their choice.

Webmaster
This Week's Photo Gallery
Hi, My name is zeusie005 and I am 13 years old and a big fan, I have 'not read any of your books because we don't get a lot of things here in Mauritius, but I sure wish I could. I have a horse his name is Zeus and he is my pride and joy, I love him loads, my dad and I got him in South Africa and he is only 5 years old. I have lived in Mauritius for my whole life but I was born in South Africa.Since I was a baby I have been riding with my dad who also has a horse called Royal Temptress but she is an ex race horse, and now she is an excellent jumper. My dad and I both love riding at our club ... but everyone speaks French which is quite annoying because no one understands what I say. Zeus and I are good friends and we make a fantastic team ,though we haven' t won a competition in YEARS. My most favorite thing to do with him is to ride him bareback in the forest near my club because he is so comfortable . Please reply zeusie005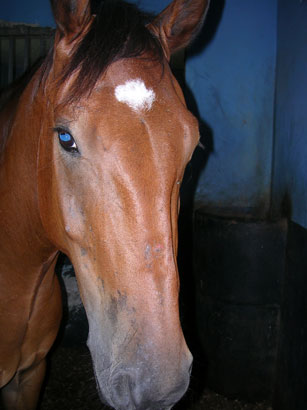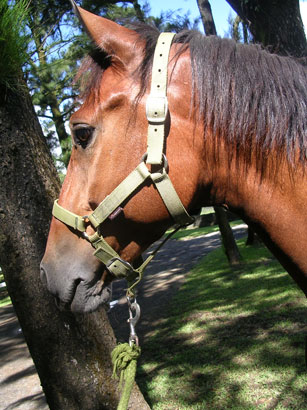 Top High Scores from last week

"Crandal's Cross Country Course going South"

arabs4ever1997

Lulubel

Caroline_france

arabs4ever1991

sarahhorse2

cdkerr

que_bella

nellie7

PonyPals

RedRevenge

Noricima

<![if !supportEmptyParas]> <![endif]>

"Crandal's Cross Country Course going North"

Caroline_france

sarahhorse2

PonyPals

Tattletale Tillie

cdkerr

sarahorse

que_bella

nelly7

RedRevenge

PonypalsROCKS!

molmol

"Add Like Mad"

alib3202

arnold85

Jennifer P.

woodwa36

Sunshine Girl

caitibugg

may218

HMB462

RedRevenge

may218

hannahmontanaisaweso

<![if !supportEmptyParas]> <![endif]>

"Subtraction Action"
if you play this game, there's a good chance your name will be here next week!

flick25

Windsong

twisty99

horseluvs

Keely1

haileybug15

CaitlinKirk5678

"Multiplication Station"

not-the-judge

butterflybeauty4ever

RedRevenge

buttercup4ever

butterflybeauty4ever

iswimfly4ly

Leah

horsluver

Neekey

love bug17

twisty99

<![if !supportEmptyParas]>
Pony Pal Thoughts for the Day
"The best way out is always through." Robert Frost
"Whether you're working with a horse or dealing with a man, take it easy.
Don't rush them." Gladiola Montana
"Let me respectfully remind you --
Life and death are of supreme importance.
Time swiftly passes by, and opportunity is lost.
Each of us should strive to awaken, awaken --
Take heed! Do not squander your life!" E. Gatha