Mini Game High Scores
December 15 - 21, 2019
Math High Scores
Earn the Most Wiggins Bucks

Subtraction Action and Multiplication Station games in Pams Game Loft will let you earn 200 Wbucks every day for playing either of those games. Add Like Mad, the addition game pays 100 Wiggins bucks for daily play. Weekly winners for Subtraction Action and Multiplication Station get get double awards, 600 Wbucks for the top ten players, 2000 Wbucks for the highest score. Add like Mad pays 1000 Wbucks for the highest weekly score, 300 for the next nine high scores each week.
If there is a math scores sweep where one player has the highest score for all math games in a week, that member gets 3000 Wbucks, gets a rare math sweep trophy.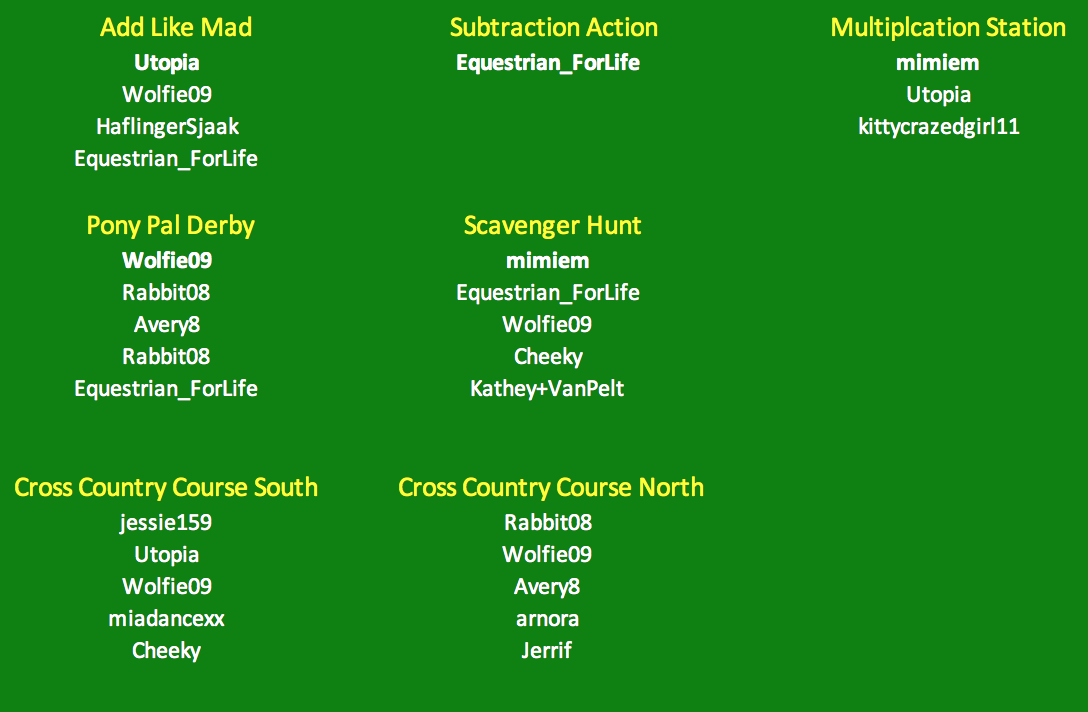 Poem for the week:

So the shortest day came, and the year died,
And everywhere down the centuries of the snow-white world
Came people singing, dancing,
To drive the dark away.
They lighted candles in the winter trees;
They hung their homes with evergreen;
They burned beseeching fires all night long
To keep the year alive,
And when the new year's sunshine blazed awake
They shouted, reveling.
Through all the frosty ages you can hear them
Echoing behind us - Listen!!
All the long echoes sing the same delight,
This shortest day,
As promise wakens in the sleeping land:
They carol, fest, give thanks,
And dearly love their friends,
And hope for peace.
And so do we, here, now,
This year and every year.
Welcome Yule!!

~ Susan Cooper

______________________
Enter your story or poem here for a chance to
win 1000 Wiggns bucks if we use it in the Wiggins Weekly.