Wiggins Winter Weather
Continued from on page 1
"Our village streets have been plowed and that is good, people need to drive. But with the snow heaped up along our streets, drivers don't really have any place to leave their cars while they come in to shop," Kline continued.
The owner of Folger's Feed and Tack, located behind Kline's Hardware faces even more difficulty. "People who buy feed from us often have to carry heavy bags. When there is not this much snow, they can park their car behind our store, or we can help them move feed bags out to their cars with our two wheel cart," said Ms. Folger. "But now, our cart gets stuck in snow so it is not much use. And our parking area behind our store is covered in snow so deep nobody can park there."
Wiggins Town Clerk Milton Shapiro has gotten many calls from villagers. "Right now, all we can do is hope that spring will start sooner than later" he stated. "Our town budget just can't pay for clearing our sidewalks as well as our streets."
Volunteer Fire Chief Roger Edwards agrees. "All we have for the whole village is a four wheel drive pickup truck that has a snow blade on the front of it. Our main street is plowed by the county snowplow. So we have all we can do just to keep our side streets clear."
"Our first job is to make sure that our fire truck can get near any home that needs fire department help," he said. "After that, we do our best to keep open rural roads, like the Mudge Road extension.
<![if !vml]>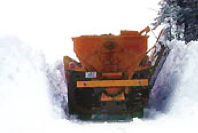 <![endif]>
Plowing the road -- photo courtesy of
http://www.unionleader.com/article.aspx?headline=After+33+years+with+state%2c+77-year-old+now+plows+out+his+neighbors&articleId=0bb5e64c-eb09-44d2-907e-5d9a8c30d9ce
Pony Pals Letters
Dear Pony Pals,
My name is Sophie and I am almost 7 years old! I have a sister who is 5. Her name is Isabelle. We love your books!! We are already on number 9, and we love Lightning, Acorn, and Snow White!! We even named two of our stuffed animal horses "Lightning" and "Acorn"! We love the books because they have friends who are always together, and they always stick together, and their ponies do, too!! We also love how they always work together, too!! We love how they find missions and solve them in the books! My favorite book in Pony Pals is...ALL OF THEM! The books are nice because it's really cool to have mysteries, and then they solve them! When we read them, we want to read more and more!!
Love,
Sophie and Isabelle :)
Dear Pony Pals Sophie and Isabelle
It so great that you like the Pony Pals books. I really like the books, too.
My favorites are; number 28, where Beauty has a foal and the Pony Pals and Mike watch it all night to make sure it is OK; Super Special number 5, where Acorn and Snow White start fighting and the Pony Pals have to figure out what's wrong; and number 29 is pretty scary, too, when Rosalie and Mimi get lost.
Those books are hard to find. You have to buy them from a used bookstore because they are not for sale from Scholastic right now. On the Club Pony Pals website I have a link to the Reading Well, where you can buy lots of Pony Pals books.
Thanks for writing! Your letter made me wonder --which books are favorites of other readers? Editor
__________________
i love ponys they are my fave animals donna
<![if !supportEmptyParas]> <![endif]>
Dear Pony Pal Donna
Me, too. 8-) Editor
<![if !supportEmptyParas]> <![endif]>
Read a letter from Lulu!
Pony Pals Letters are continued on page 3